*Guest Article from: Yaheetech*
The kitchen counter has become more versatile in our home nowadays. It allows us to have a quick breakfast, drink some beer, prepare the meal, complete that unfinished work or chat with our friends. Also, if you have kids, it's a perfect place for them to finish their homework, and you can supervise them while cooking.
An uncomfortable bar stool is not the way to enjoy your breakfast bar area. Not all bar stools are comfortable, if you know, you know.
There are different types of bar stools for you to choose and you can pick one from different aspects, like styles, colors, fabrics and more. Today, I will mainly talk about how to choose fabrics for kitchen bar stools.
'What's the best fabric for the bar stool?' is a frequently asked question by buyers. There are various materials to making a bar stool, including metal, plastic, fabric, wood, leather, rattan, etc. Different materials combined with colour, pattern and design could create different sitting experiences and inject different décor vibes.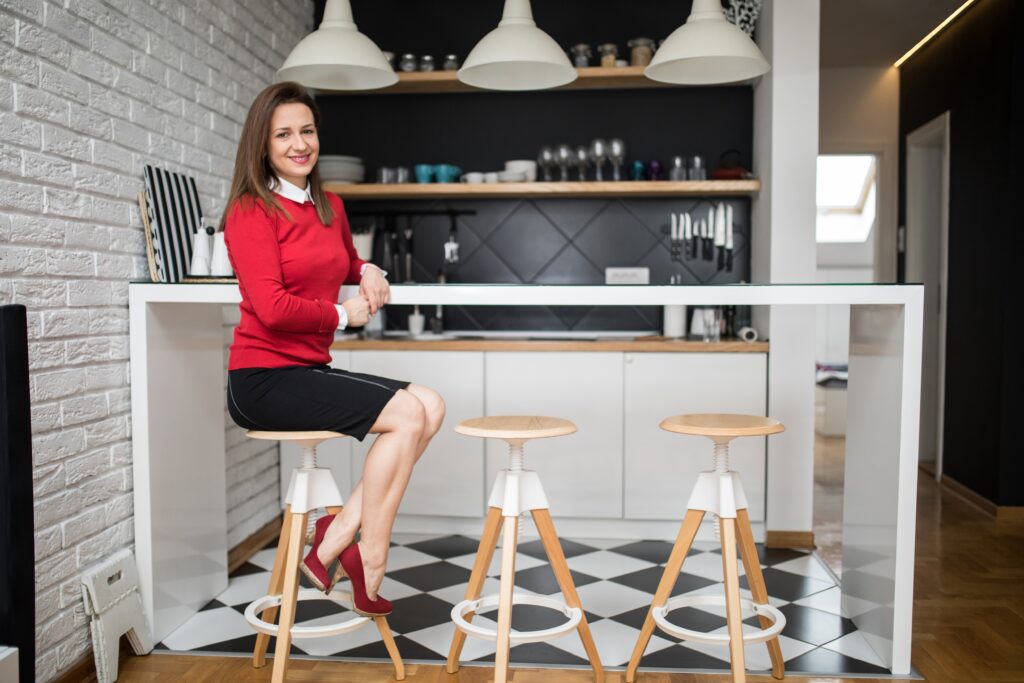 Metal
Metal bar stools are strong and easy to maintain. They can also often be stacked away when not in use, which is perfect for a small kitchen. While it may not be a good option if you're looking for a comfortable stool, because the hard seat can make your buttocks feel painful after a long time sitting. The Yaheetech Metal Counter Stool is designed for a sleek and stylish vibe, which is great for an industrial, farmhouse and rustic style home.
Wood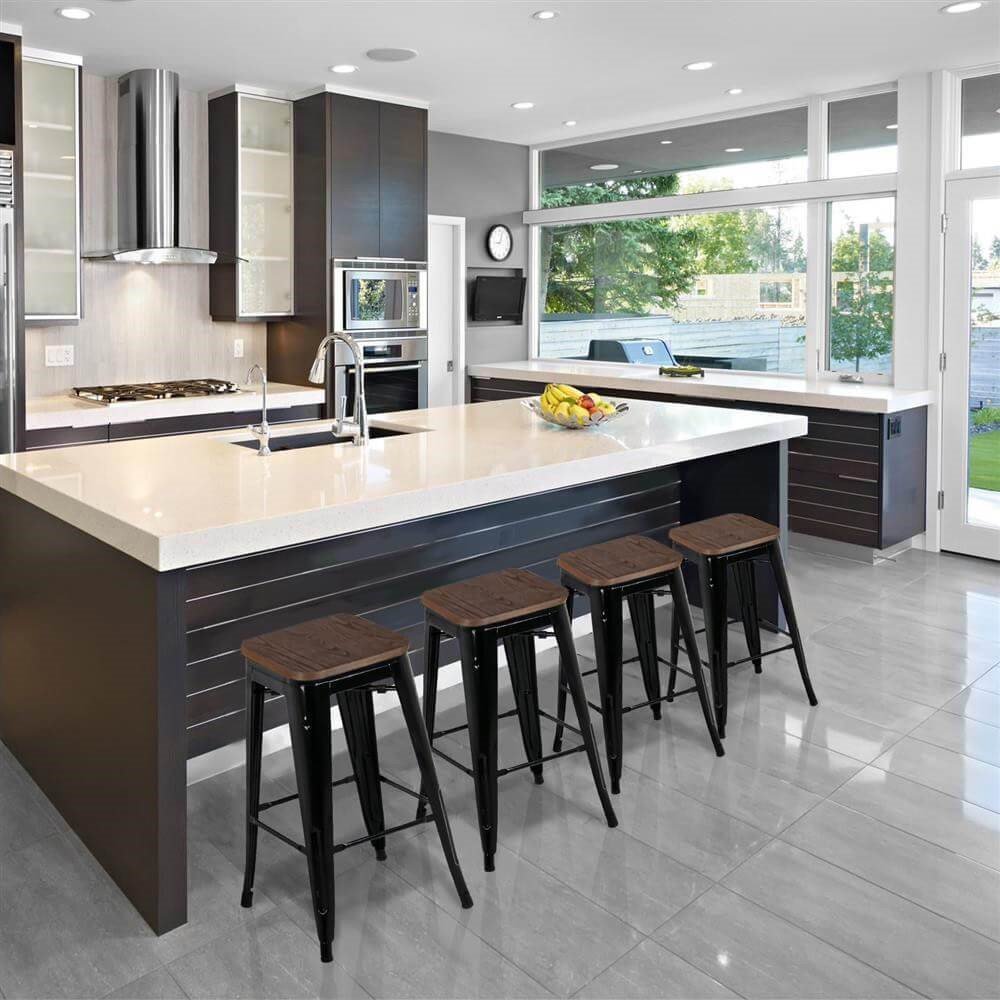 A circular wood bar stool is often seen in bars or café, but it's also popular in households. The natural finish and simple design make it perfectly blend with the kitchen or dining area, which creates a warm and inviting feeling.
Like an iron kitchen stool, the wood stool is also sturdy, durable and super easy to assemble. However, the wooden surface is a little stiff, which is more suitable for sitting for a short length of time. You can add soft cushions to the seat for extra comfort. A wooden bar stool is ideal for most home decor, including modern, coastal, Scandinavian-style homes.
Fabric
Fabric bar stools are a good option for you guys who think highly of comfort. Using cotton, linen or velvet as the surface would be soft, skin-friendly and breathable. More, most fabric bar stools feature upholstered seats, many of them even have upholstered backrests and armrests. This kind of chair allows you to sit for a longer duration and achieve the utmost comfort.
However, the fabric finish is easy to get stained and difficult to get cleaned completely. So, if you have kids or pets, you may think twice before purchasing. Compared with other materials, fabric kitchen stools look more formal and elegant, which are perfect for contemporary, transitional and traditional styled living spaces.
Leather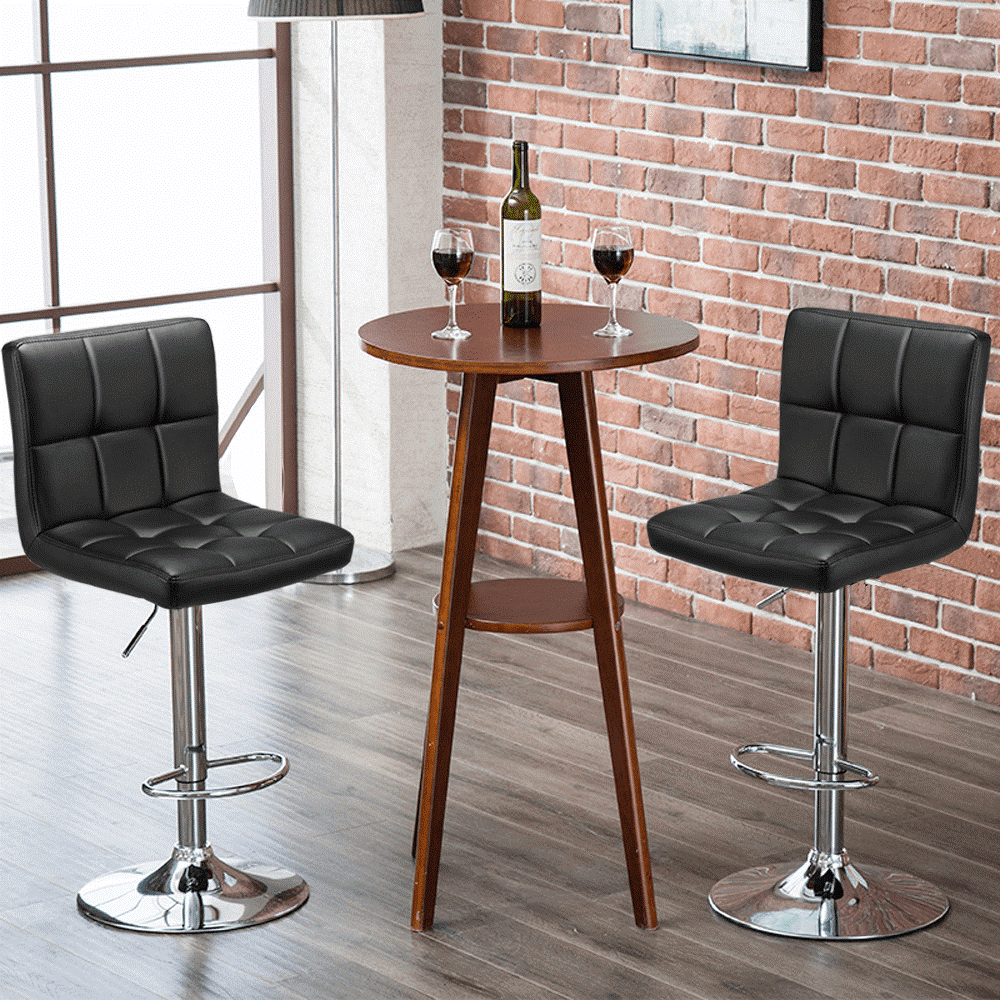 Obviously, a leather bar stool looks more luxurious and chicer than any other kind of stool. You can use it to uplift your kitchen counter or coffee bar as well as catch guests' eyes with its unique charm. Also, a faux leather stools could be a budget-friendly choice, although it looks expensive.
Many leather bar stools are well padded with cushions on the seat and even back, which aim to bring you high-level comfort when sitting. If you choose a leather stool that is less padded, the seat may be stiff and unable to provide enough support to your body. This material is suitable for industrial, contemporary and rustic rooms.
All in all, when selecting a material for your bar stool, there are some key points you should consider:
Durability,
Daily Maintenance,
Sitting Experience,
Style.
About Yaheetech
Yaheetech is a cross-border e-commerce company established in 2003 with more than 500 employees worldwide. With our own 39 warehouses around the world, we provide a wide range of products with fast delivery to millions of customers in more than 10 countries, available on Amazon, Walmart, eBay, Wayfair, Wish, Cdiscount, ManoMano, OTTO, Rakuten, Real and more.
We're devoted to making your life comfortable.