When you live in a way that's not harmful to your environment, that's being eco-friendly. You are at peace with your immediate environment, and you understand that the earth must be protected from every kind of man-made damage.
Today, becoming more eco-friendly is more necessary than ever before, and there are so many different options for doing this.
One good way to become more environmentally friendly is to use sustainable items in your home. That's what this guide covers. Keep reading to understand how to make effective use of these home items.
How to Have an Eco-friendly Home
Several home items make a home more eco-friendly. Here are five of them.
Solar panels
Install some solar panels in your home to become more eco-friendly. Solar panels are a long-term investment, regardless of how much it would cost you to lay them down. You'll be saving more money in the long run.
If you are lucky enough, solar panels will supply you with enough power, and you can go totally off the grid. 
Energy-efficient light bulbs
The use of energy-efficient light bulbs has been around for years, and many people are fully aware of the effectiveness of these in the home. Apart from being environmentally friendly, investing in these bulbs saves you money in the long run.
The main reason people complain about these lightbulbs is that the bulbs didn't produce enough light. Several developments have occurred in this regard, and they are now more efficient than before. Modern, energy-efficient light bulbs now use less electricity. Also, you don't need to replace them as often as you used to. 
Use a low-flow showerhead
A low-flow showerhead is a very cheap strategy for reducing the use of water. With this kind of installation, the amount of water that goes down the drain can be limited by 50 percent. That's incredible! The depleting resources in the United Kingdom, benefit from this, and you will also save money when your next water bill arrives.
Smart thermostats
A smart thermostat is an easy-to-use device. It's an effective efficiency solution for any home. This type of thermostat has features that are Wi-Fi-enabled. You can use any smart device to access it. Also, you can connect smart thermostats to any air conditioning system, boiler, or central heating system.
This innovation always saves all of your home's heating patterns. They know when to cool down or heat a home according to outdoor temperatures. That's amazing!
When you leave the house, your system will be turned off automatically thanks to presence-sensing technology. Necessary adjustments are made once you come back home.
Underfloor heating
A lot of people may not be bothered by heaters or radiators. However, some desire a more minimalistic approach to heating their homes.
Installing underfloor heating is a good choice. It saves you more cash. It fits any type of house. Most newly built homes use it. Older buildings can also use it, and the installation is easy for all.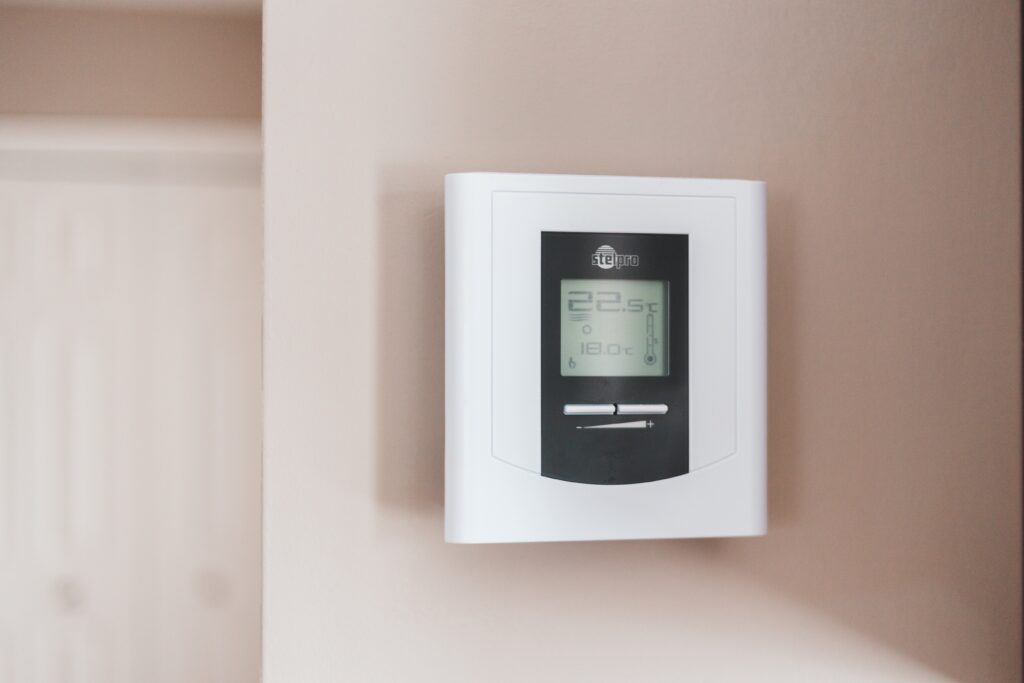 Conclusion
Finding ways to support environmental protection is important. Certain sustainable home items will help you get the job done over time. That's not all; because these things also save you more money. Also, using eco-friendly tablecloths, sustainable bath towels, and ethical beddings are great options to start with, as well as recycling and reusing items where you can. Finally, tablecloths made of natural materials can be bought here.