There's no place like New York City. With its towering skyscrapers, vibrant neighbourhoods, and world-famous landmarks, the city that never sleeps is a must-see destination for tourists from around the globe. But what if you're not just a tourist? What if you're a family looking for things to do in New York City with your kids?
Well, before you decide to book that Luxury Hotel, it is in your best interest to look at some of the top 9 attractions to help establish whether this is the trip for you.
So, let's get started.
Central Park
Central Park is one of the most popular tourist destinations in New York City and is the perfect hotspot for families. There are plenty of things to do, including walking, biking, and running on its paths, as well as checking out the playgrounds, gardens, and ponds.
In the winter, there's also a skating rink, making it a great place to spend a day or afternoon with your family, regardless of the season.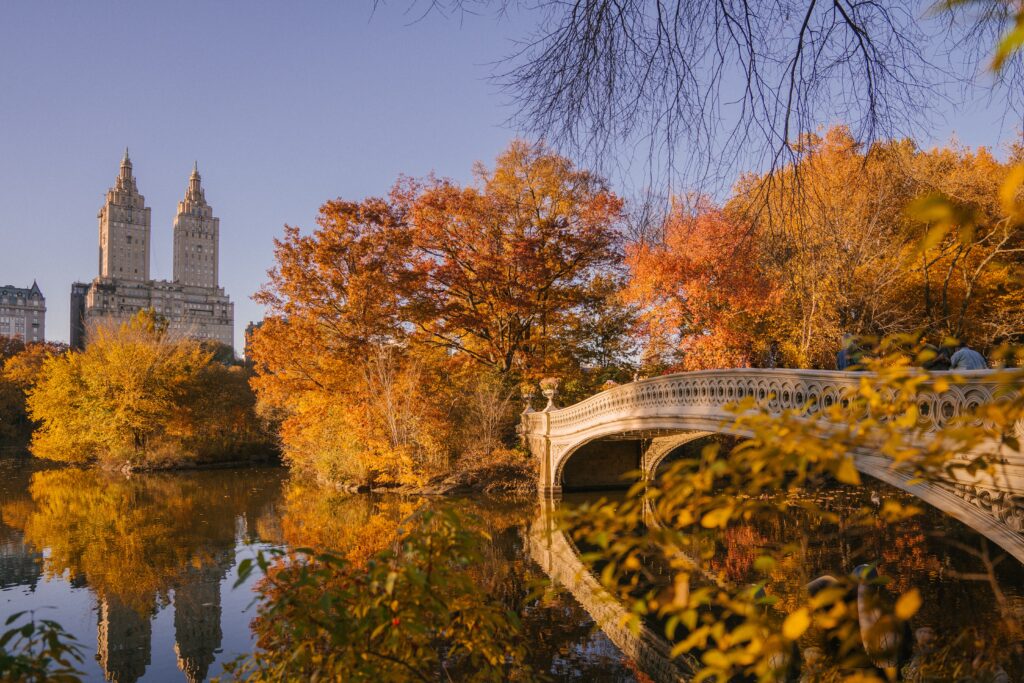 The American Museum of Natural History
The American Museum of Natural History is a great place to take your young family. It's full of interesting exhibits that will educate and entertain your kids. Some of the highlights include the Hall of Dinosaurs, the Rose Center for Earth and Space, and the IMAX theatre.
Don't forget to pay a visit to the section on Native Americans, which features a reconstructed Iroquois longhouse.
The Bronx Zoo
If you're looking for a zoo that will keep your family entertained for hours on end, the Bronx Zoo is a fantastic option. With acres of land to explore, there's plenty of space for kids to run around and see animals from all over the world.
As well as all this, the landmark offers special exhibits and events throughout the year too, so there is always something new to see.
Times Square
Times Square is one of the most popular tourist destinations in New York City, and for good reason. There's always something going on in this vibrant neighbourhood, from street performers to major concerts and events.
Families will enjoy the lively atmosphere and the many options for shopping, dining, and entertainment. Be sure to visit Times Square during the holiday season to see the world-famous New Year's Eve ball drop!
Brooklyn Bridge Park
If you're looking for things to do in New York City with your family, you should check out Brooklyn Bridge Park. The park offers amazing views of the Manhattan skyline, as well as plenty of activities for kids.
There's a playground, a carousel, a pier with a variety of shops and restaurants, and even a movie theatre – and don't forget the iconic Brooklyn Bridge, which can be seen from the park.
The Statue of Liberty
No trip to New York City is complete without a visit to the Statue of Liberty. This iconic symbol of freedom is a must-see for families travelling with young children. The statue is located on Liberty Island and can be reached by ferry from Battery Park in Manhattan. There is also a small museum on Liberty Island that is worth exploring.
The best way to experience the Statue of Liberty is to take the stairs up to the crown. The views from the top are spectacular and offer a unique perspective of New York City.
Ellis Island
One of the most popular family attractions in New York City is Ellis Island. This is where millions of immigrants from all over the world first arrived in the United States. Today, Ellis Island is a museum that tells the story of these immigrants and their journey to America.
There are interactive exhibits and guided tours that are perfect for families with young children too.
Rockefeller Center
Rockefeller Center is a must-see attraction in New York City. The iconic center features stunning Art Deco architecture, as well as a variety of shops and restaurants. Kids will love the NBC Experience Store, which features interactive exhibits and behind-the-scenes glimpses into the world of television.
There's also a large skating rink in the winter months, which is always a popular spot for visitors.
The Staten Island Ferry Ride
The Staten Island Ferry Ride is a great way to see New York City from the water. The ride is free and takes about 25 minutes, so it's perfect for families.
You'll get a great view of the Statue of Liberty and the Manhattan skyline, so be sure to have your camera at the ready!
Conclusion
There is no shortage of things to do in New York City with your family. From touring the city's famous landmarks to enjoying a day at one of the many world-class museums, you and your children will have a blast exploring all that this amazing metropolis has to offer.
So, what are you waiting for? Start planning your next family vacation today!