All aboard for a day out with Thomas!
If your children are fans of Thomas, or even if you have any older train fanatics in the family, you'll love spending a day with the gang from Sodor down on The Watercress Line.
From 5th until 13th August Thomas and his Friends will be down on The Watercress Line and waiting to meet you and your family for a day of fun.
Here's the number one blue engine ready to go. The whole family will be mesmerised when they realise you've taken them to see "the real Thomas the Tank Engine" – and how fantastic he looks too!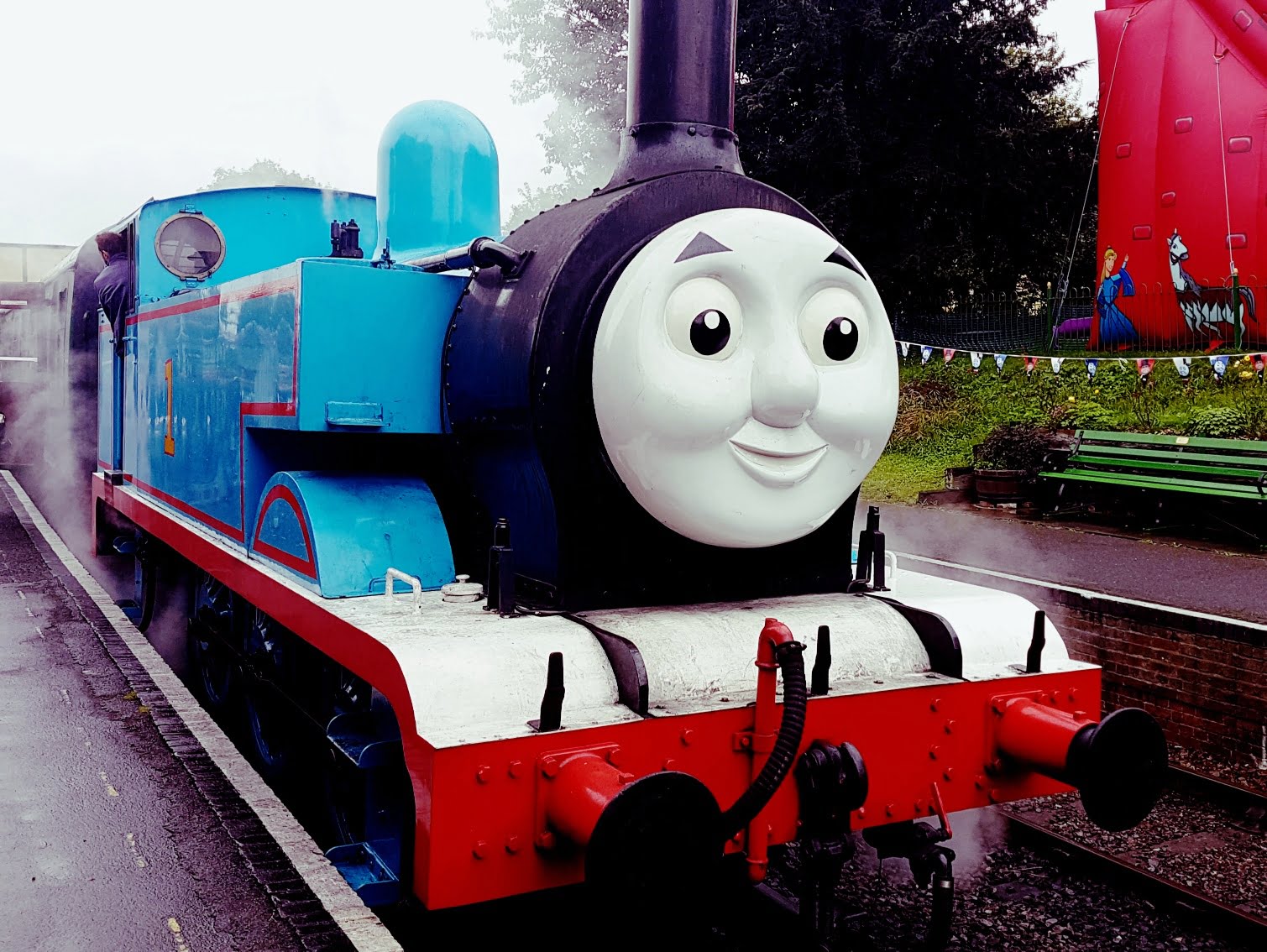 Meet Thomas the Tank Engine and his friends at the Watercress Line. Go along and experience a ride on a real steam engine, shake hands with The (real) Fat Controller and take part in Thomas themed activities in the Imagination Stations, included in your ticket price. Book your tickets today and find out whats on and when and you too can disappear into the steam!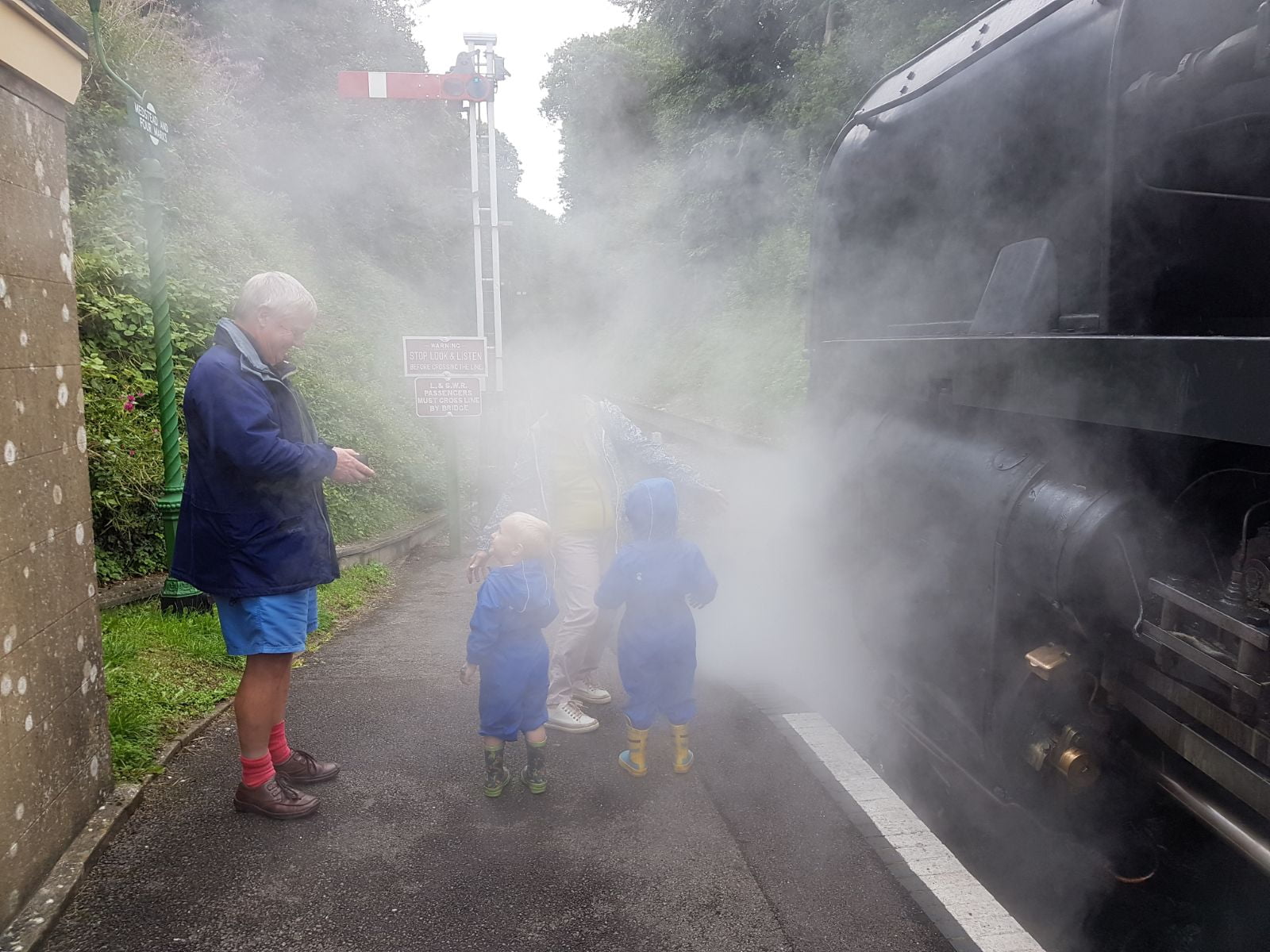 The travel ticket includes all the above and so much more:
An entire day's travel on the big steam trains that run up and down the whole line
(Trains run approximately every 45 minutes from 9:45am to 4:45pm)

A Day Out With Thomas certificate

 and passport

Thomas themed activities at every station

Unlimited rides behind Thomas and Toad the Brake Van
LOTS of activities:
Thomas themed children's entertainer

Rides on the Miniature railway

Bouncy Slide (age 3+)

Tea Cup ride

Story corner and daily story time

'Thomas & Friends' Transfers

Imagination Stations with Thomas play-sets, colouring and DVD shows
Download the day sheet here and start planning your trip!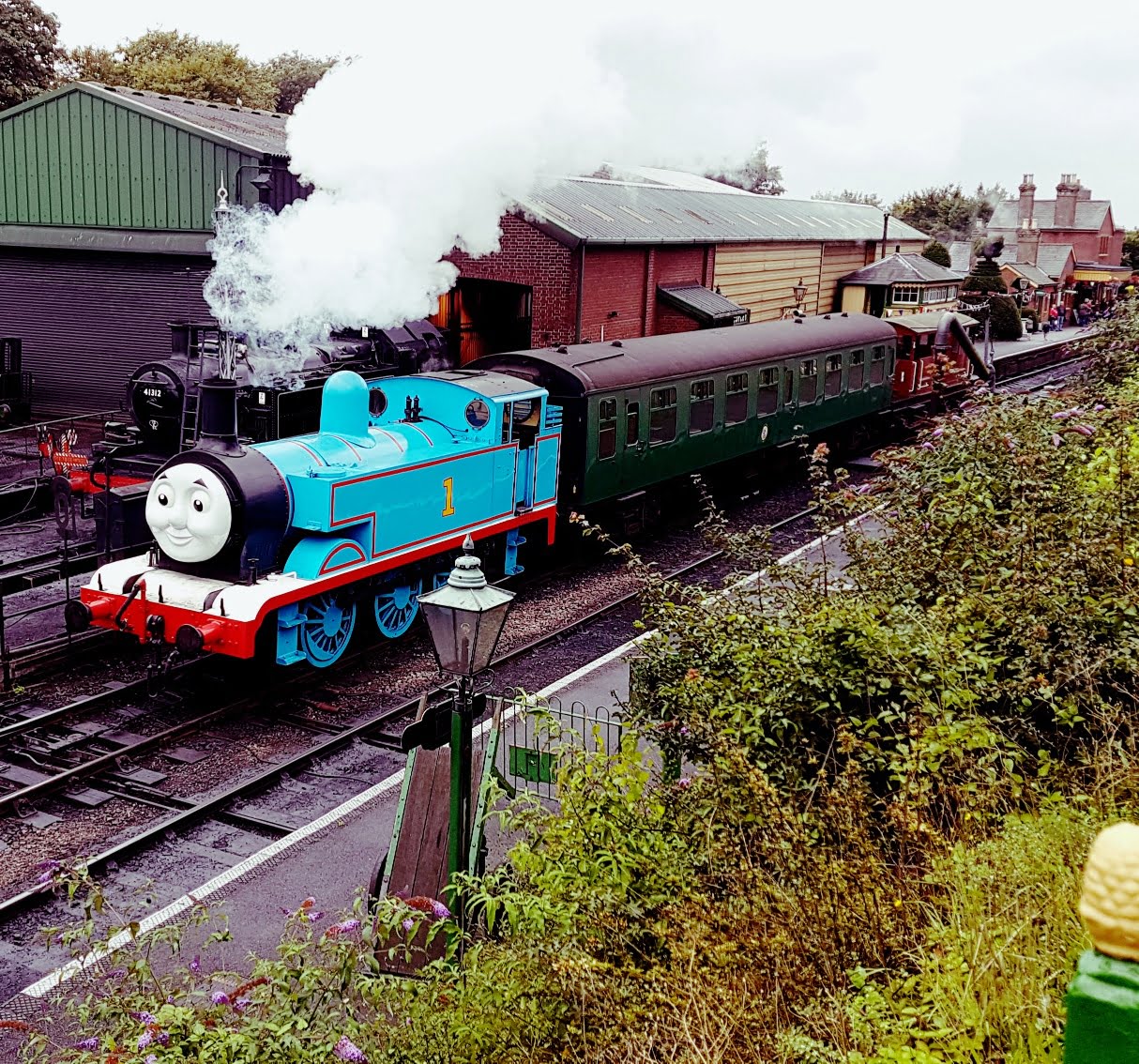 We all loved our trip on Thomas of course but we also got to travel on the very tricky Toad who ran away whilst we were there, he's quite a character and was very popular too.
There are plenty of places to pick up a bite to eat but I'd recommend taking a picnic with you. If it's a nice day, the stations are a wash with picnic spots and you can watch the world go by. If, like the day we went it's wet and wild then just grab you picnic and hop on one of the big trains for a longer ride, you can enjoy your picnic on board.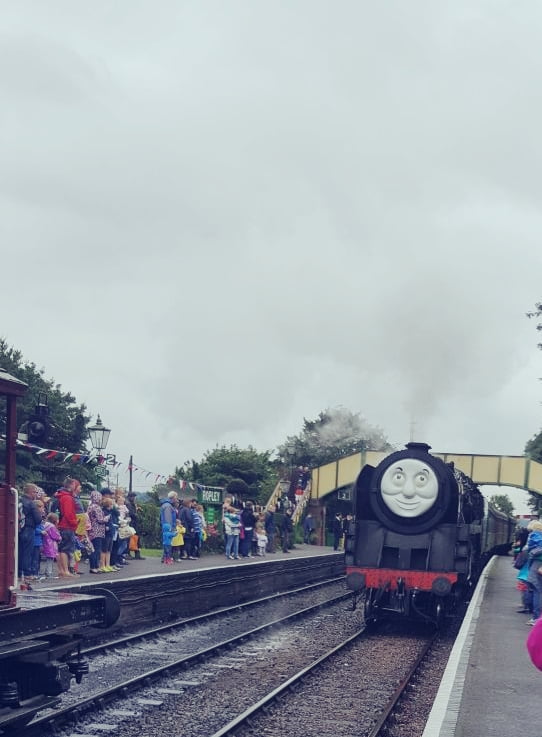 We took a ride on Hiro, which the boys loved as he's a favourite of their's and tucked into our picnic. You'll have time to get off at every station if you want to but you can just stay put if you want to travel straight back down the line.
There are so many lovely things about A Day Out With Thomas and lots of things to enjoy with the family but its worth noting that from start to finish every single member of staff and the volunteers we came across were helpful, cheerful (despite the awful weather), and seemed happy to be there.
The facilities for families were superb; buggy parking, places to leave you picnics, baby change and plenty of toilets and everything was immaculately clean. Baby change stations were full of baby wipes and we saw them being regularly disinfected, which was very refreshing.
The gift shops were not overpriced and also easy to avoid if you didn't want to purchase anything, something that so many family attractions get so wrong.
The organisation seemed on point and there were things like a play area, magic show and inflatable slide to use in-between train rides. You can also ride on the miniature railway which was lots of fun.
Clearly a lot of work goes into maintaining these trains and the stunning stations they pass through. Nothing looked run down and everything seemed glowing in glossy paintwork.
If you fancy trying this out with your family the fares are as follows:
Adult £18
Child (age 2 – 16 yrs) £12
Family (2A+2C) £54
Child under 2 yrs FREE
Parking information
Where possible, we recommend parking at Ropley as there is FREE car parking in a large field next to Ropley station. Postcode SO24 0BL – car park attendants will be on hand to help you out.

Important Information
Children of 14 years of age and under must be supervised by an adult at all times.
Trains run between 9:45am and 4:45pm.
The Imagination Station is open at Alresford and Ropley from 10.30am – 4.30pm, entry is strictly by travel ticket only.
'Thomas' gives short rides at Ropley station, he does not pull any passenger trains.
Have a look at the video below for a little taster of what you can expect.
Find out when Thomas is at a station near you.