Have you visited Denbighshire before? Denbighshire is a county in North-East Wales, named after the historic county of Denbighshire, but with substantially different borders. Denbighshire is the longest known inhabited part of Wales, and home to some stunning countryside, as well as spectacular views of the coast and mountains.
Outside the property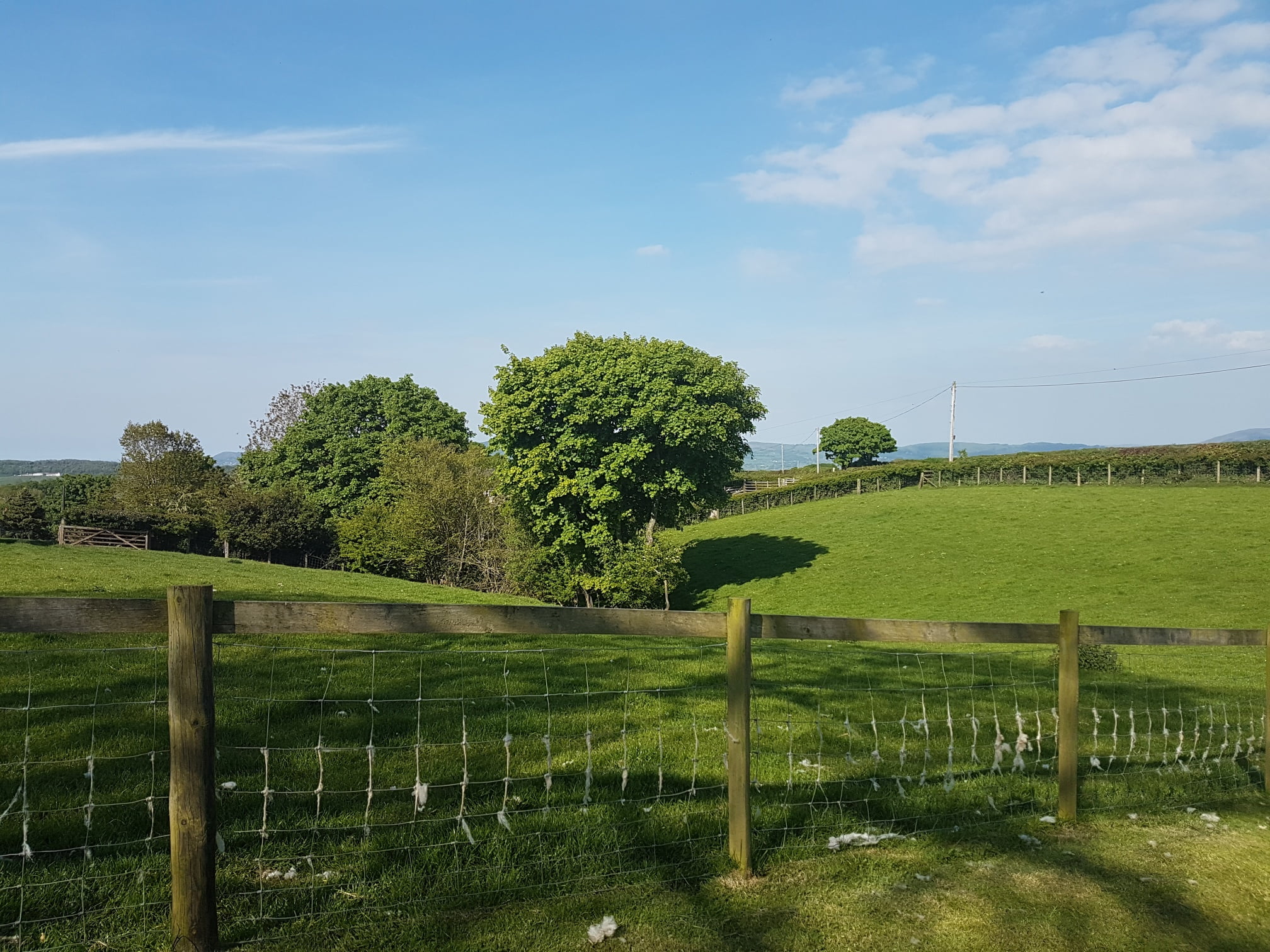 Set in the stunning Denbighshire countryside, with views of the coast, mountains and rolling countryside, Denbigh Cottage is an ideal home from home for a family looking for a short break.
Designed with families in mind, this property is thoughtfully put together and well presented. Looks lovely doesn't it?
The spacious driveway is great for children's bikes and scooters as it is smooth and flat. There is plenty of grass to play on as well as outdoor seating  and a hot tub for the grown ups to enjoy when the little ones finally go to sleep.
The play area in front of the house is super and there is plenty to keep little people busy all day long, if you don't want to venture away from the property. There is rubber matting to prevent them from serious bumps. This would benefit from being better fixed to the floor as some of the corners are coming up, but it's far better than nothing at all. There's a thoughtful adult seating area in the same part of the garden as the play area, which is lovely, as you can sit and have a drink, relax or work even whilst you supervise their play.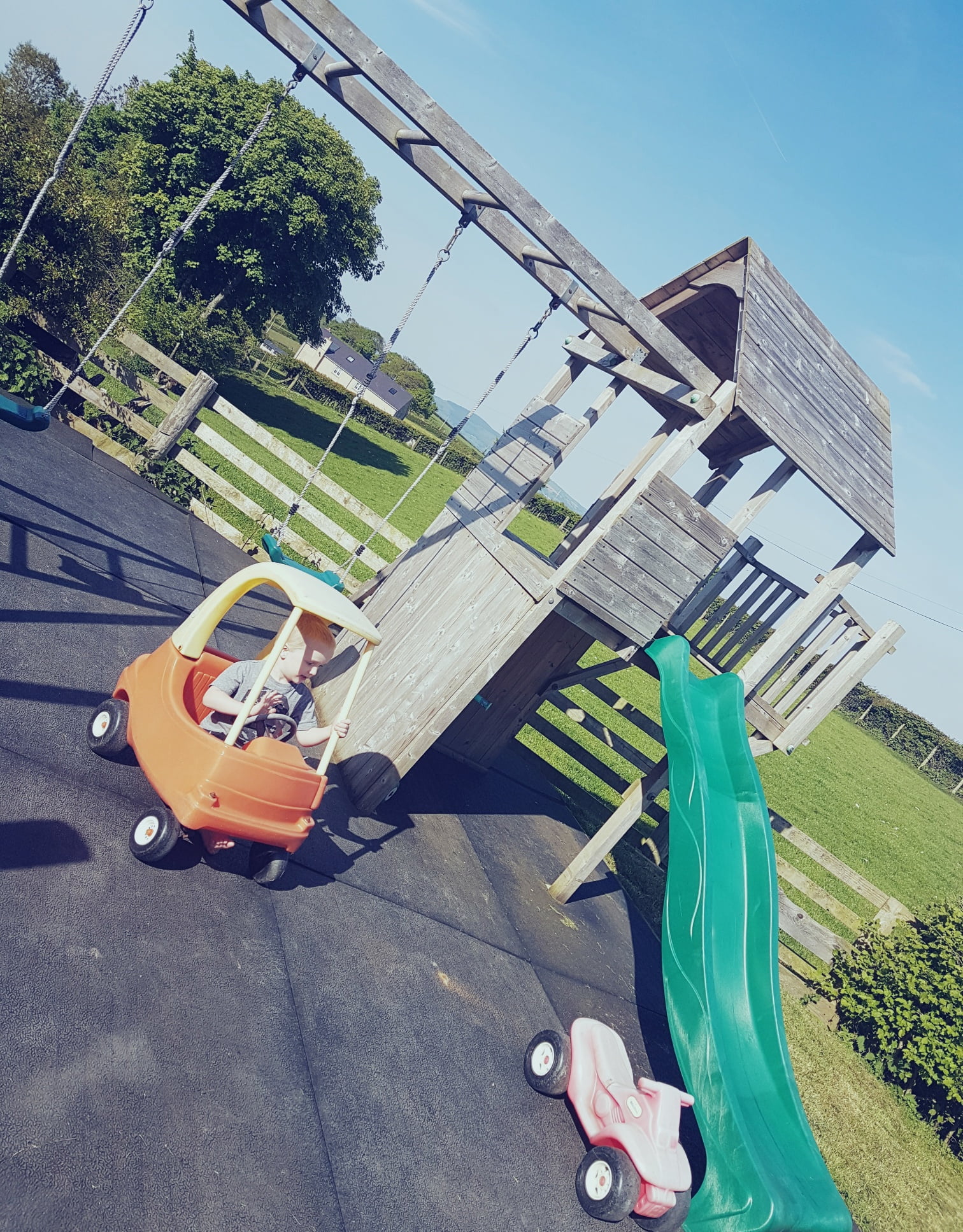 The fields of sheep and cows adjacent to the property make things interesting for the children and give a wonderful feeling of country life, and the garden and flowers around the property are delightful. The children enjoyed watering the plants and talking to the sheep and cows.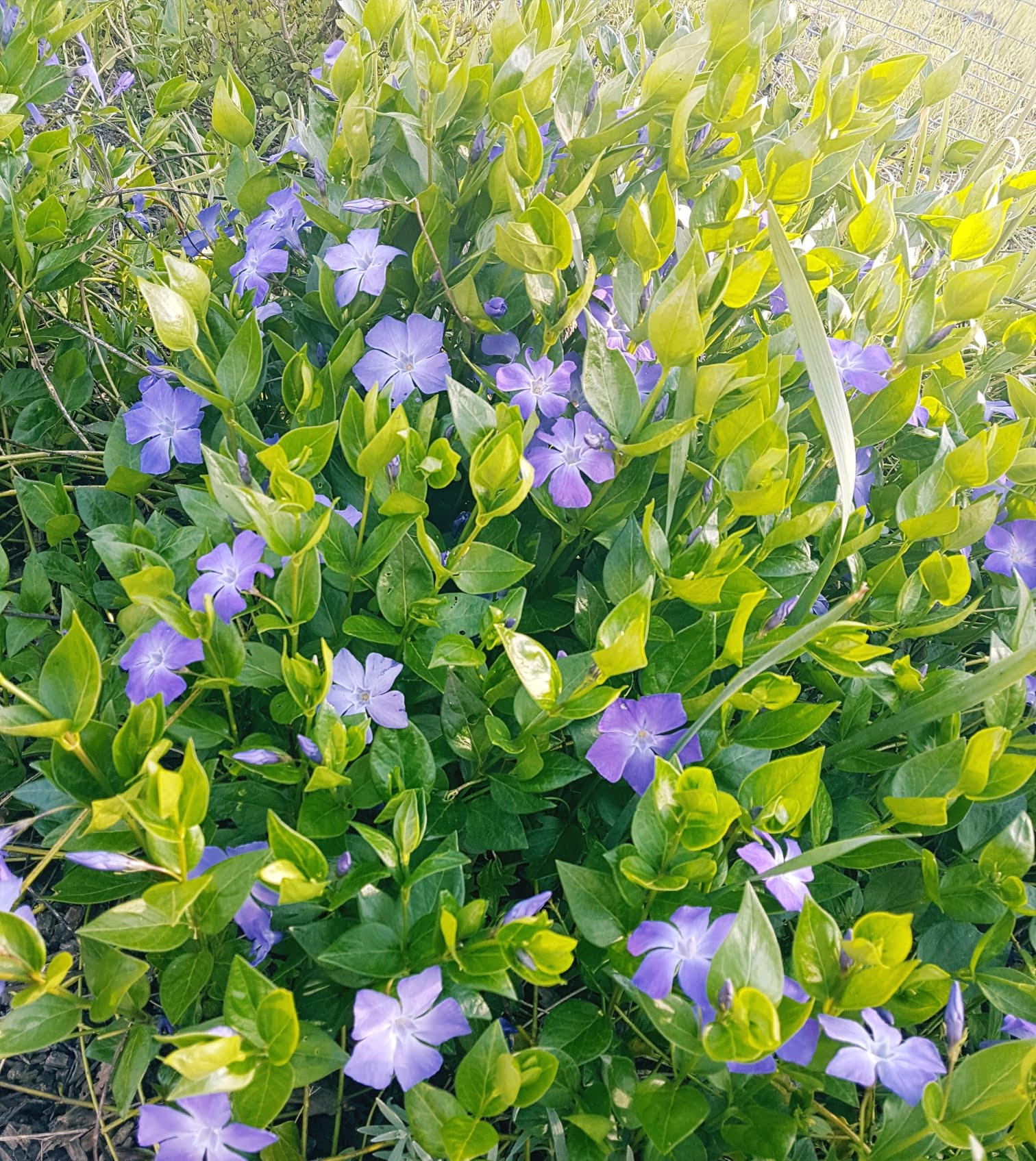 If you want to explore nearby, then there are some lovely walks around the footpaths locally. These aren't that well signposted though and you do have to walk through, or very close to a few farms and houses which seem to have obscured the footpaths to discourage public use. The countryside in Denbighshire is very picture-postcard though, so do explore a little if you get the chance.
Inside the property
The property itself is a beautifully renovated, large holiday cottage. Denbigh Cottage is a 4 bedroom property, with two doubles and two twin rooms. Two of the rooms have en-suite bathrooms and then there is an additional family bathroom and downstairs toilet.
The main entrance to this large holiday cottage leads to a snug hall with a welcoming wood burning stove within the original inglenook fireplace. The exposed beams, leather sofa and easy chair, corner desk and oak staircase all contribute to the cosy atmosphere.
Calling it a 'cottage' is interesting. I always think of a cottage being small and cosy. This is not a small property, yet, it remains cosy, which is testament to the way it has been carefully and thoughtfully renovated and furnished.
Leading on from the snug area is the large lounge with original oak floors and the original wood burning stove. At the far end, French doors open onto a large private enclosed garden area and offers stunning views of the surrounding Welsh countryside. These views really are stunning, rolling fields in every direction and you can see the coastline too.
There is seating for up to 9 people, along with coffee table, large flat screen TV and DVD, so perfect for a getaway with extended family, or a reunion with friends.
At the other side of the snug area is a spacious under floor heated kitchen/diner, which would be so cosy in the winter months. The kitchen units are beautifully constructed, made of solid oak units and Welsh slate worktops. I really love the worktops in particular. The kitchen is fully fitted with all modern and new kitchen appliances including ceramic hob range cooker, dishwasher, microwave and fridge/freezer, so you really have a home from home all set up.
The dining area features large solid oak table and chairs with enough seating for up to 8 people. There are also patio doors leading from the diner area onto the patio area and garden.
There is also a utility with solid oak units and Belfast sink and a washing machine – ideal for families, it's so much easier to have somewhere you can wash a few things when you are away.
If you think the views are good from downstairs, checking out the views from the master bedroom are a must. There are patio doors onto a balcony which overlooks the garden and surrounding countryside.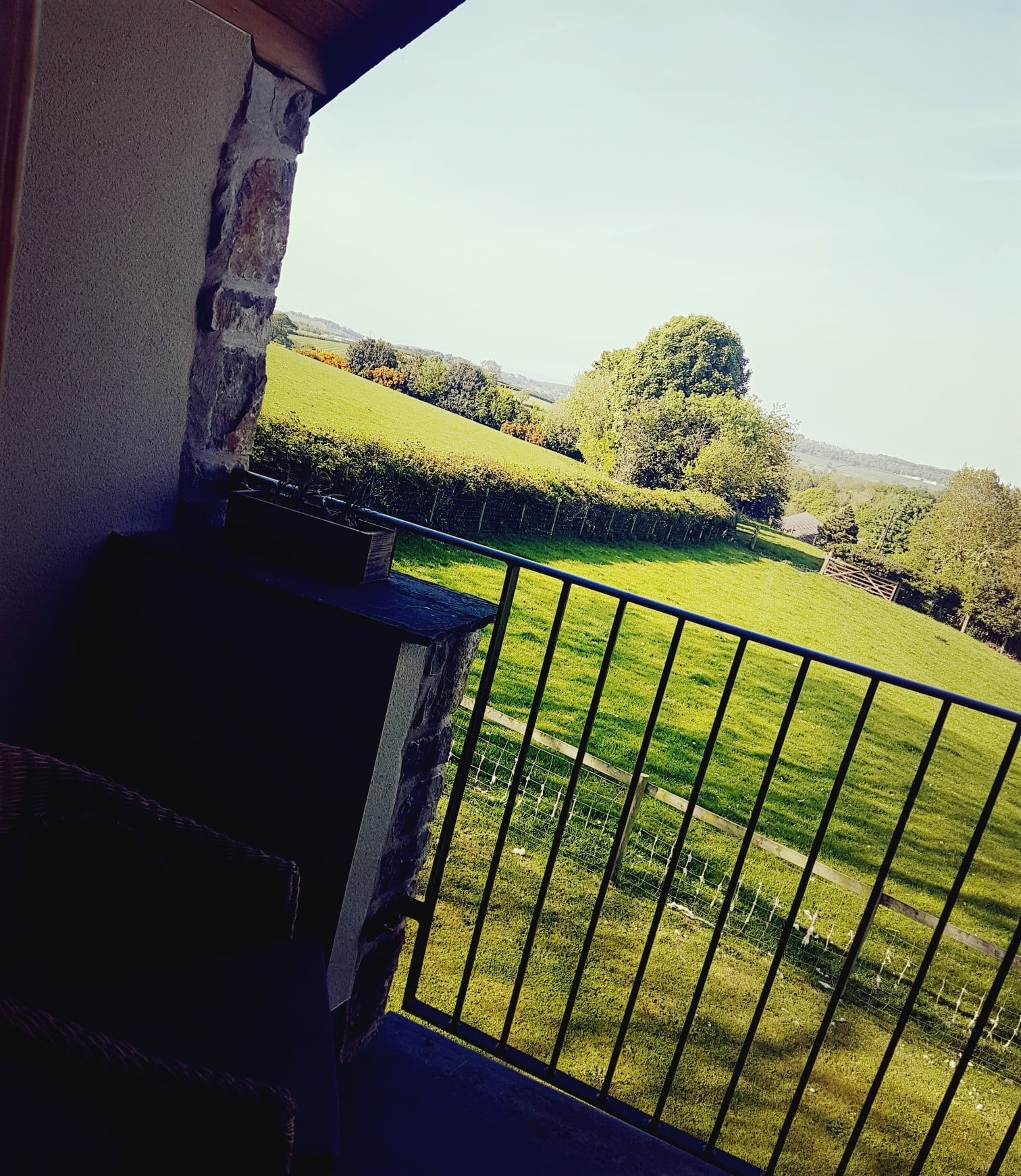 Overall thoughts
Firstly, if you haven't been to Denbighshire then it is well worth a visit. The countryside really is something. You get that sense of being in the middle of nowhere without actually being, which is a great combination to have in a property rental.
The property itself is superbly situated, the only noises you will hear are cows, sheep and the very occasional car passing or turning at the top of the road. It's a peaceful setting which I think would be as lovely in the winter as in the summer. It's a cosy property so it would be lovely and warm and welcoming in winter but it's also very well geared up for outdoor living, so again ideal during the nice weather too.
The property has been thoughtfully planned and constructed to ensure you can see the lovely views of the surrounding area at every opportunity. As a holiday rental it has lots of things families might need including two stair gates, a travel cot and high chair should you need one. The windows upstairs have locks on so you can have the window slightly open (open enough to let some air in) but not open enough that a child could fall out.
There is Wi-Fi at the property, although the signal isn't great and connection is a bit sporadic, so don't rely on that.
The addition of the hot tub is a nice touch, as are the fairy lights around the pagoda above it. The games room with a table tennis table and dart board might also be of interest.
This really is a high quality rental property in a stunning location – not to be missed. Pop over to Niche Retreats and see when it's available.