Is Mother's Day the most awaited day of the year for mums? On this day, children from all over the country pamper their mums and express their love for them. 
When it comes to planning something special, children have different ways of expressing their gratitude. However, some of the most common practices of the day are surprising your mum with some beautiful Mother's Day cards, gifts, flowers, chocolates and so on.
While these Mother's Day cards and gifts are delightful, what makes the day more special is a sincere gesture of gratitude for everything mums do.
Here is a list of the top 6 inexpensive ways to make the most out of this year's Mother's Day.
Here we go!
1. Cook Breakfast, Lunch And Dinner
Well, whether or not you want to cook all three of the meals or just one of them depends entirely on you.
However, tradition dictates a delicious breakfast in bed with a small card that wishes her, "Happy Mother's Day." You can put together her favourite food and surprise her with a beautiful Mother's Day card. 
Later on, for lunch and dinner, you can cook some of her favourite things. However, it's fine if you can't make something complex – remember, it's a gesture of love, not a competition… unless you've got siblings! 
2. A Mum Coupon Book
Coupon books are a genius invention. They are handy, don't take a lot of effort and are truly wonderful gestures.
With your coupon book, you can offer them breaks from chores such as doing the laundry, the dishes, cleaning, cooking, or taking your little siblings to school. Additionally, you can include fun and sweet activities like a free massage, a mother-daughter movie night, or a bath with bubbles.
3. Give Her the Day Off
This is one of the most common and probably the most perfect Mother's Day gifts. Whether it is a weekend or a festival, mums almost never get a day to themselves.
It's always the children, the chores, the office, and so on, everything and everyone before them. So this Mother's Day, why not give her the day off and take care of everything on her schedule?
Do the dishes, the laundry, clean the house and let her chill out and relax.
4. A Trip to the Salon
While mums balance their work and home life, they barely get any time to take care of themselves and have a nice time at a salon.
This Mother's Day, let her take a trip to an amazing salon and get a nice soothing massage, some mani-pedi and a relaxing facial. You can also plan a mother-daughter spa session with some delicious lunch afterwards. 
5. Movie Night
To a cinema enthusiast mum, what's better than a movie night. However, it's not necessary for her to be a cinema enthusiast to enjoy a nice film with her kids.
You can simply cook some popcorn at home, open a bottle of wine, or fruit juice, (depending upon how old you are) and have a movie night with mum.
Find out about her favourite genre and select some nice and peaceful movies, or something really funny if you think she will enjoy that!
6. A Family Picnic
No matter what they say when they are angry, mums love their families and enjoy spending time with them.
On this Mothering Sunday, you can plan a nice day out with the whole family and have a picnic at the park. Cook some nice homemade food and go to a nice picnic spot.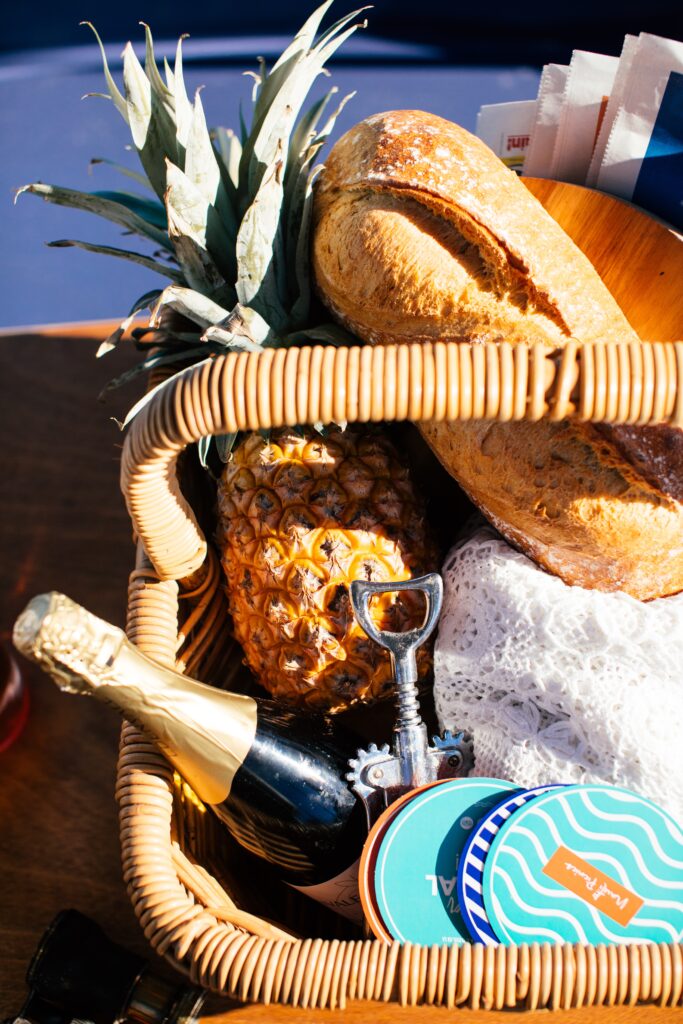 Additionally, you can also turn it into a family photo session and click a number of family photos for her to cherish forever.
Conclusion
With these 6 insightful Mother's Day ideas, you can make the most out of the day and put a smile on your mum's face.
We hope your mum loves our Mother's Day ideas and is delighted with your lovely gestures. You can also suggest these to your siblings and surprise your mum with the whole family.