Eczema can be a miserable condition to deal with and you can try multiple products before you discover one that works for you.
Two of the four children have suffered with eczema and whilst it hasn't been something that has covered their entire bodies as with some cases, it has been hard to manage and distressing at times.
Over time we have tried a number of different creams, lotions, and sprays to try and eliminate the eczema. Some have made it worse, some had no effect at all and others have appeared to work for a while but then the skin has reverted back to being red, angry and itchy.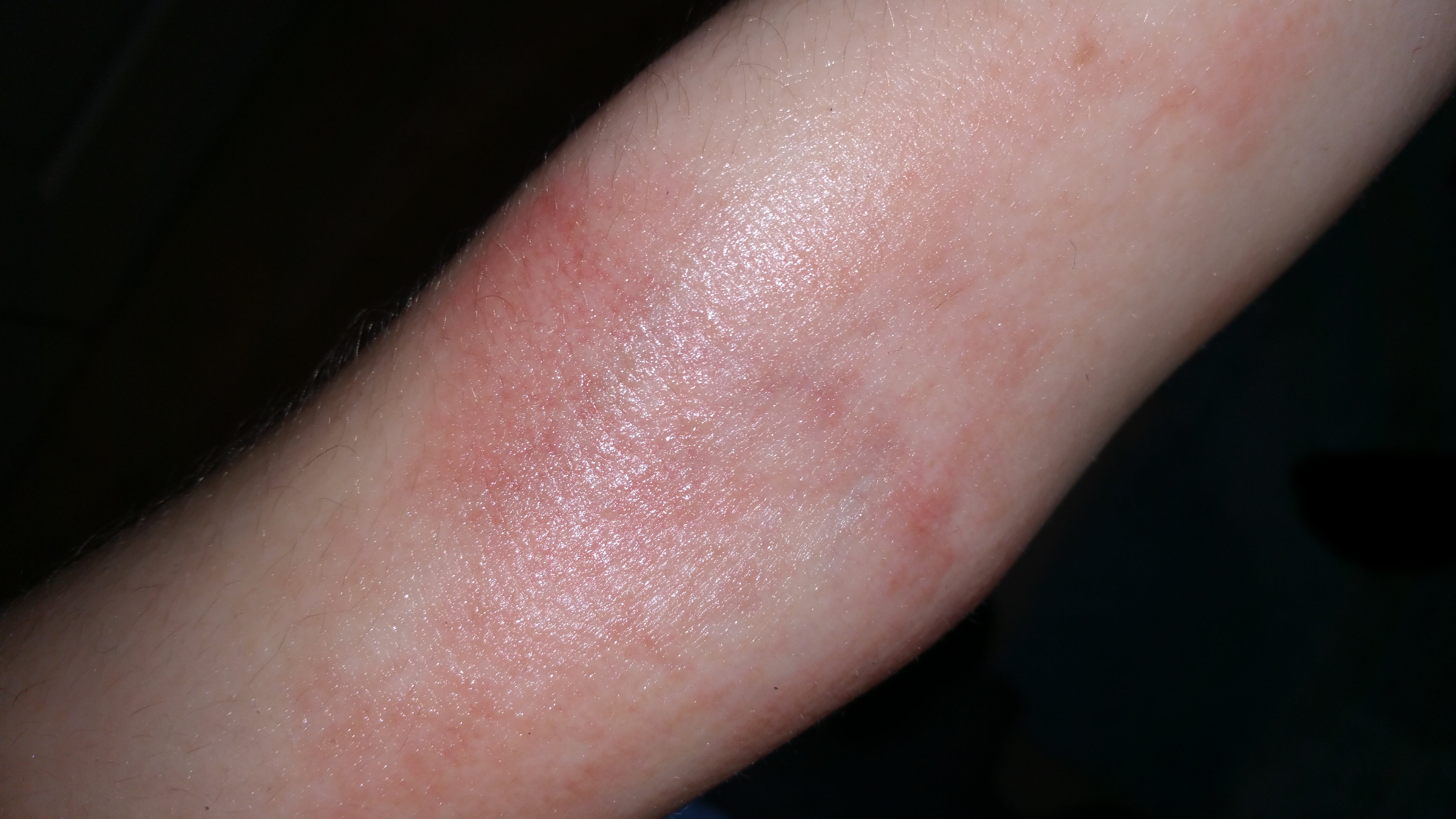 We seemed to be going around in circles and not really moving forward. One of the children was especially concerned about summer being on the horizon and being more exposed.
I started doing more research looking into alternatives and it wasn't long before I came across NewGenn and a range of products developed by Dr Harley Farmer.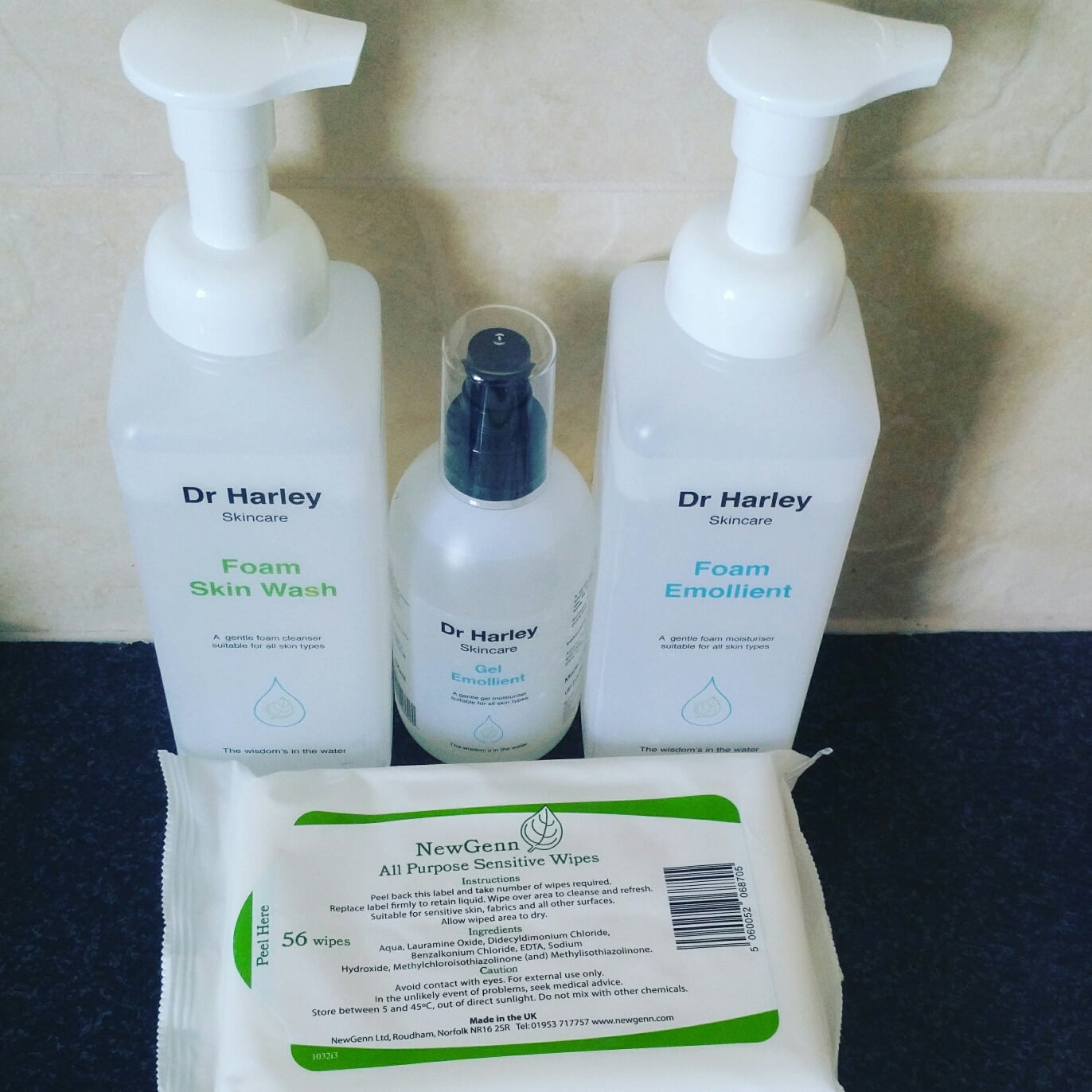 These products are unlike anything else you will see on the market for treating eczema. In the initial stages of using these you may think that nothing is happening. We were told we should notice a change after around two weeks of using the products. There are some 'clues' that NewGenn tell you before using the products, these are really important to consider:
ON versus iN the skin is different
This means that if a cream or any other product is put on the skin, it sits on the surface and all is ok.
If a product can get down cracks in the skin which are deep enough for the immune system to detect the product then the body will react in the way it knows how and create inflammation to expel foreign chemicals.
These cracks in the skin can be formed even before the skin is noticeably dry and therefore putting products on any skin can potentially cause this reaction.
Inflammation is the body's defence against intruders and therefore a normal response, but it is stopping the skin barrier from reforming.
This inflammation won't stop until what is causing it is removed.
Skin replaces itself every month
This means that if you have had eczema for over a month then any of the products and chemicals that are getting into your skin can be causing it.
Eczema is a second level disease
This essentially means that eczema is a step on from other skin conditions. This could mean a rash or dry skin.
The consideration is that when a doctor is visited for a rash they may diagnose eczema say to apply a cream, when this cream is applied it gets into the skin and starts the eczema cycle.
Once the products that are maintaining this cycle are removed from the skin then the body usually goes back to normal skin, some people may still have an underlying rash but this wouldn't be eczema.
With these clues eczema can be reframed as Product Maintained Dermatitis, in that a product is being continuously applied to the skin which is causing inflammation and then causing a cycle of damage. If this product is removed then the cycle will end.
The NewGen products are designed in a completely different way to the conventional eczema products in that they are high in water content with very gentle cleansing and a humectant included to help the skin.
The idea behind them was to create products that are good enough for anyone to use but gentle enough for any skin, obviously including eczema prone skin.
Progress
It would be fair to say that it was a tough couple of weeks, fighting the urge to smoother the skin in a lotion that would relieve the burning temporarily. We persevered and exactly two weeks after we began applying the products the same skin look like this: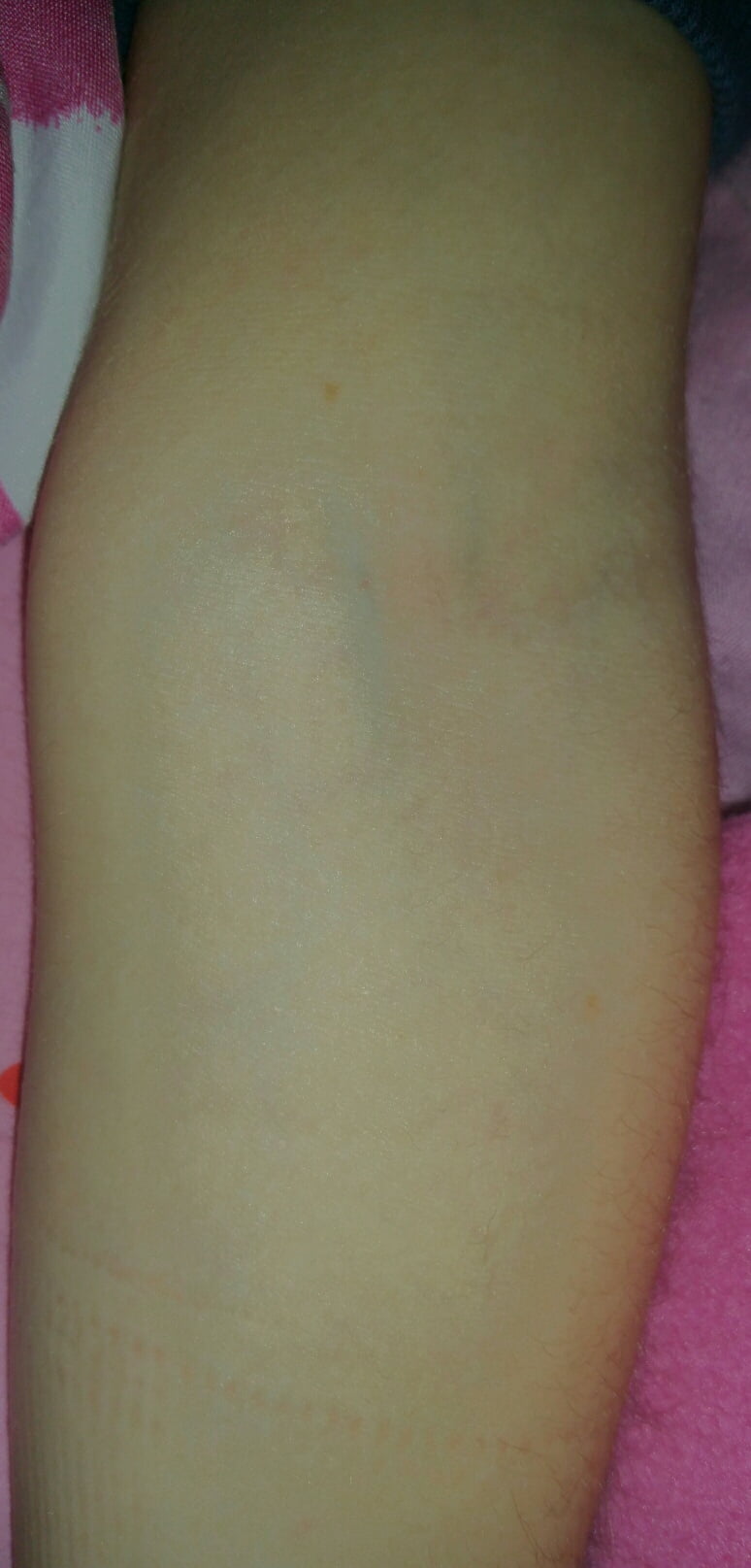 We started using the products in April 2015, in two weeks the skin was clear and now seven months on, the skin is still clear. This has been life changing and I am thrilled we have found a long term solution.
Whilst this was the case for one of the children, for one of the younger ones it has not been so easy as we have struggled to get him to stop scratching and he didn't like the consistency of the gel on his skin. The process has taken much longer with him, simply because he was rubbing the product off before it could do anything.
We have recently begun trialing a spray version of the product and we have noticed a huge difference. We can make a game out of spraying it on his skin after a bath, he then runs around, which dries the product before getting his PJ's on.
I am so impressed with both the NewGenn products and the knowledge and helpfulness of the staff. We have received some wonderful advice and tips of different things to try along the way and it has all really made a colossal difference to the children's skin.
I must stress that this is about finding a long term solution to eczema, not a quick fix, but if you can stick with the programme the outcome is really worth it.
As an additional point, all the products are amazing for treating nappy rash and other skin irritation. On trying this, the nappy rash had gone in 48 hours.
Do your children suffer with eczema? What products have you tried?
We have an exciting competition below. One winner will get a starter pack of Dr Harley Farmer's products and his book and there will be five further winners who will get a copy of his book to help banish eczema. Just enter the easy widget below.
Win Dr Harley Skincare products and book for eczema