Which brand of nappies the children wear has never particularly been something I am fixed on.
I remember when my first child was born going through an 'only Pampers will do' phase, but I soon learnt that there were many other nappies that did the job just fine.
Since then it's been more of a case of what is on offer each week. Sometimes that is Pampers and sometimes it isn't, but with two in nappies the offers where you can mix and match the sizes are always a good choice.
Sometimes I will order nappies in the weekly shop and get them delivered with the shopping and other times and other times I have ordered them from Amazon, it really just depends what is the best value at the time I am ordering.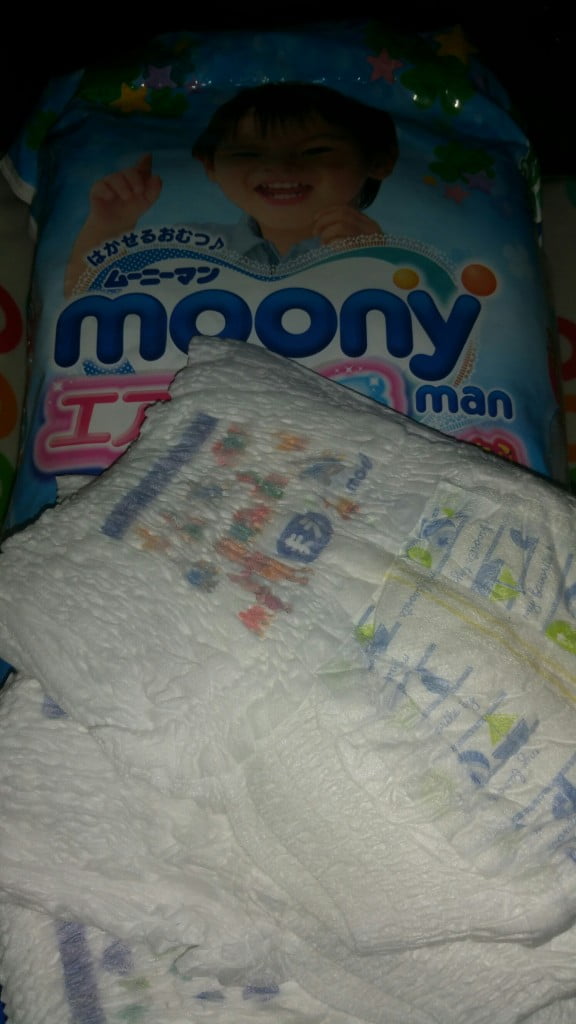 Recently I have come across a different nappy from Japan called moony, which are available on Amazon. Priced at around £22.50 for a pack of 38, these nappies come in different girl and boy variations and they have nappies and pull up pants. With a wriggly little one who hates their nappy being changed, the pull up pants work really well.
One of the specific things I have noticed about these is the fit. The elasticated waist works really well and they seem comfy for the boys. No problems with night time use as that was all fine. Both boys are very slim and often nappies will come loose and sag. That doesn't happen with these nappies due to the elasticated part, so I really feel that is a bonus.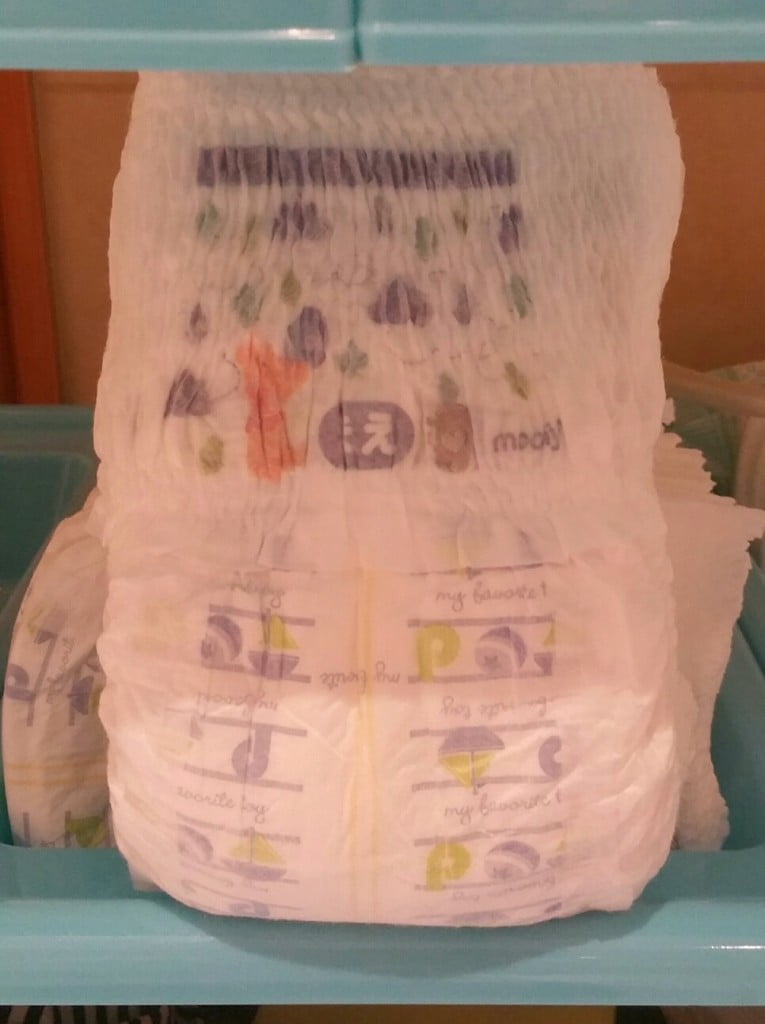 There is a wetness indicator on all sizes, the double lines will change to blue from yellow once the nappy gets wet. Moony have an inner lining which is soft and silky, making the nappies suitable for babies with very sensitive skin.
A great alternative to your usual brand, these are worth a try.