Do you live with any superhero fans?
Superheros are a big deal in our house.
One of the children went from being a big Toy Story fan at the age of two to being totally immersed in superheros by the age of three. I don't remember there being a period of transition, it just seemed to happen overnight.
At the age of seven, he is still in love with all things 'super' and let's face it, we all need a superhero in our lives. He is my real life superhero.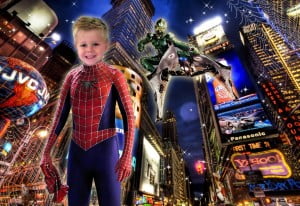 Back when his fascination with superheroes began, he was only doing half day sessions at school. I would drop two children in school uniform off in the morning, race home to try to get some work done, collect one child 2.5 hours later and then we would have lunch and play before returning to school.
Playing often involved dressing up, which meant that each day I would take a different superhero back to school with me for big girl pick up. "Who shall I be today Mummy?" was the question that came about five minutes before leaving the house each day.
The trouble was, that because of all our play activities he was often exhausted and would normally doze off in the car on the five minute journey to school. I think the majority of the other mums were normally laughing or despairing at me as I carried a heavy Batman, Captain America, Spiderman or Thor across the car park and school yard and waited for our big girl, who promptly dumped her lunchbox, coat and anything else she was bringing home over one of my arms as we headed back to the car.
Without fail, as I lowered Batman, Captain America, Spiderman or Thor back into his carseat he would wake up and ask "What snack have you brought Mummy?" Yet a minute earlier he was fast asleep!
Someone once asked me what size weights I had been lifting in the gym…I said I had just been carrying Batman!