*This article contains affiliate links*
Teenagers can be hard to buy for full stop. I know lots of parents really struggle with gift buying for teens, in particular teenage boys. It might be that your teen isn't especially interested in having an advent calendar and that's fair enough. My teenagers love an advent calendar each year still – this does mean though that as parents we have to get a bit more creative.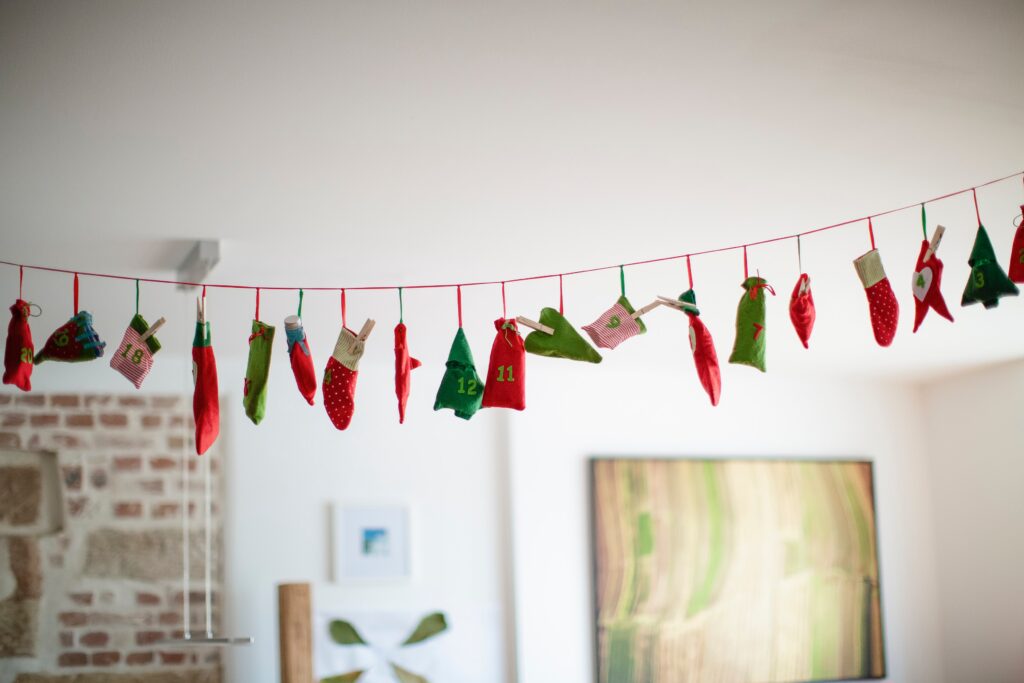 With that in mind, I've put together a list of advent calendars for teenagers, trying to cover a range of things that might interest your teen. All images are clickable for your convenience, taking you directly to the product.
Lynx Advent Calendar
A super practical, £11.00 advent calendar. This Christmas, give the ultimate odour-busting, scent-enhancing, confidence-boosting gift encapsulated in the LYNX Africa and Recharge Countdown Calendar. This gift set features 12 individual gift boxes containing 6 LYNX products and 6 gift items.
Jewellery Advent Calendar
You could give your teen this jewellery advent calendar this Christmas. This cute calendar with a reindeer motif is a real eye-catcher – inside and out. The calendar contains 24 chic surprises that sweeten the waiting for Christmas for any teen who likes to sparkle. The calendar includes in total: 11x pairs of ear studs 1x pair of hoop earrings 4x rings 4x bracelets 4x chains The pieces of jewellery contained are partly decorated with sparkling rhinestones and made of high quality metal. You can get our beautiful advent calendar with costume jewellery and Christmas motifs. This is priced at £24.95.
Popcorn Advent Calendar
Get into the festive spirit with this famous Gourmet Popcorn Advent Calendar! Behind 24 festive cubbyholes discover 19 unique flavours of award-winning, handmade, gourmet popcorn! Featuring a merry collection of the most popular gourmet popcorn flavours, including some festive favourites
This Popcorn Advent Calendar is filled with 23 x 7g Popcorn Bags, and 1 x 12g bag of Milk Chocolate Popcorn Bites. 19 Flavours in total, including: Salted Caramel, Orange Chocolate, Mint Chocolate, Classic Caramel, Cinnamon Custard Bun, Caramel & Belgian Chocolate, Toffee Apple & Cinnamon, Banoffee Pie, Double Chocolate, Tiramisu, Gingerbread, Pumpkin Spice, Brandy Butter, Speculoos, Apple & Custard, Caramel & White Chocolate, White Chocolate & Raspberry, Vanilla Cheesecake and Milk Chocolate Popcorn Bites. Priced at £27.76.
Stationary Advent Calendar
Get swept up in the whimsical whirl of Christmas starting with this limited edition 2021 Advent Calendar! Behind every window a stationery treat and the chance to win one of four golden pens worth £100 to spend with Paperchase.
2021 Stationery Advent Calendar – 24 days of stationery treats!
Untie using the silk fastening and open up your new Advent Calendar like a book to display its retro, candy-inspired design pride of place
Contains £85 worth of stationery for £40.00.
Friends Advent Calendar
12 Days of Christmas: Count down to the holidays with your favourite 90's comedy. Friends can warm your heart and your toes this year with this sock advent calendar where you can receive a new pair of Friends inspired socks every day for 12 days.
How You Doin"? This Friends advent calendar will keep you reliving some of your favourite moments from Friends as each pair recalls an iconic image or phrase said by Joey, Ross, Chandler, Monica, Rachel, or Phoebe. Priced at £29.99.
Pamper Advent Calendar
A unique and beautifully packaged toiletry advent calendar for the ultimate festive countdown. Open a door each day to reveal a variety of different Toiletry goodies including, bath fizzers, mini soaps, bath salts. This is priced at £11.99.
Make Up Advent Calendar
Beauty Blast make up advent calendar is the ideal makeup gift for daughters, sisters, girlfriends, or anyone who loves high quality beauty products. Contains a wide variety of best-selling products. The selection contains the most loved and talked about products that are widely featured across social media.
Perfect advent calendar designed for beauty lovers. A magical lead up to Christmas with 24 days of beauty surprises to reveal. Great quality makeup and beauty gifts to treat friends and family throughout the holidays and Christmas.
FULL SIZE ITEMS – The Beauty Blast calendar contains both sample size and many full size cosmetic items, making it perfect to explore the W7 product range. Use this Christmas Countdown Calendar to discover your new favourite products and also stock up on the essentials!
SUSTAINABLE: Beauty Blast is made from cardboard vac trays to support W7's mission to reduce the waste of single-use plastics. Buy this great value product with the confidence that all items are completely cruelty free and high quality. Priced at £19.95.
Reese's Gravity Advent Calendar
New for 2021 Reese's Advent Calendar Reese's miniature cups stuffed with pieces. Rotate the wheel to pick up your next cup. Reese's Christmas Countdown contains Reese's Peanut Butter Cups stuffed with Reese's pieces. Reese's White Peanut Butter Cups: White Chocolate Flavour Candy – priced at £8.66.
I hope this list gives you a few ideas!