Lots of little people get really excited about diggers. The bigger the better right? So diggerland, a place dedicated to these yellow giants should go down well.
Diggerland is a thrilling place for any little people who fancy a ride on these machines or just getting up close and personal with them.
There are five Diggerland parks across the UK. We visited the one in Yorkshire. There is a free car park and both indoor and outdoor fun.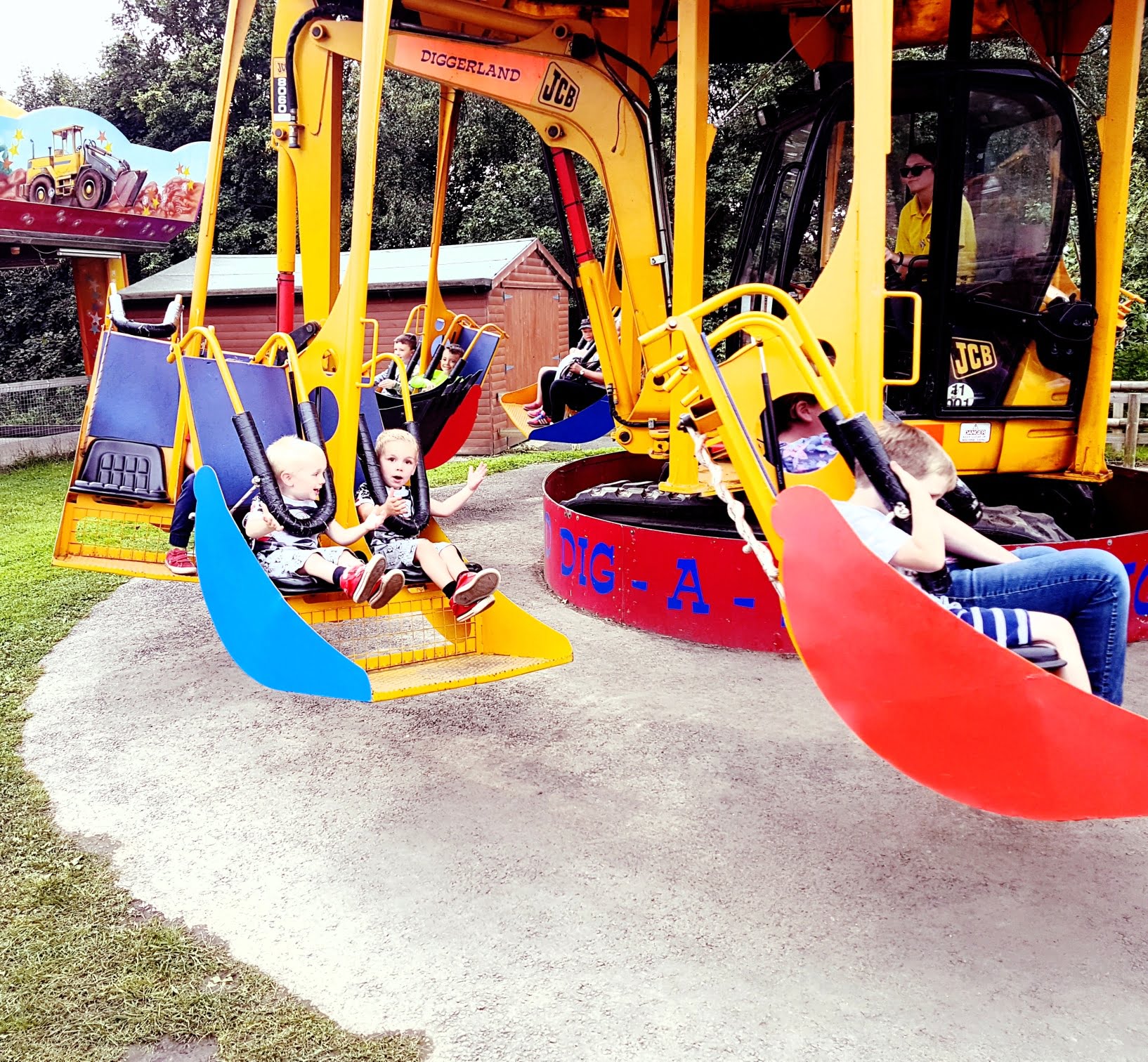 The park goes around in a loop so you can't miss anything and as it's not that big, little legs manage reasonably well.
I have a  couple of gripes about the Yorkshire park. Firstly the cafe was cash only which is always a bit of a nightmare. Especially on hot day when everyone needs lots of drinks. I never go anywhere without taking drinks and snacks for the children but I do tend to assume that pretty much everywhere takes card these days for any extras. Being a cash-only attraction sets it back about 10 years.
The other issue I have is that there are a considerable number of rides and machines that are coin operated. There is nothing more annoying for parents than paying to get into somewhere and children wanting to go on everything that isn't included in the ticket price. When you've gone to visit Diggerland and see lots of mud, you don't want your children inside playing on a racing car game. There's a huge indoor play frame and bouncy castle which are fantastic, but the arcade-type rides are a distraction.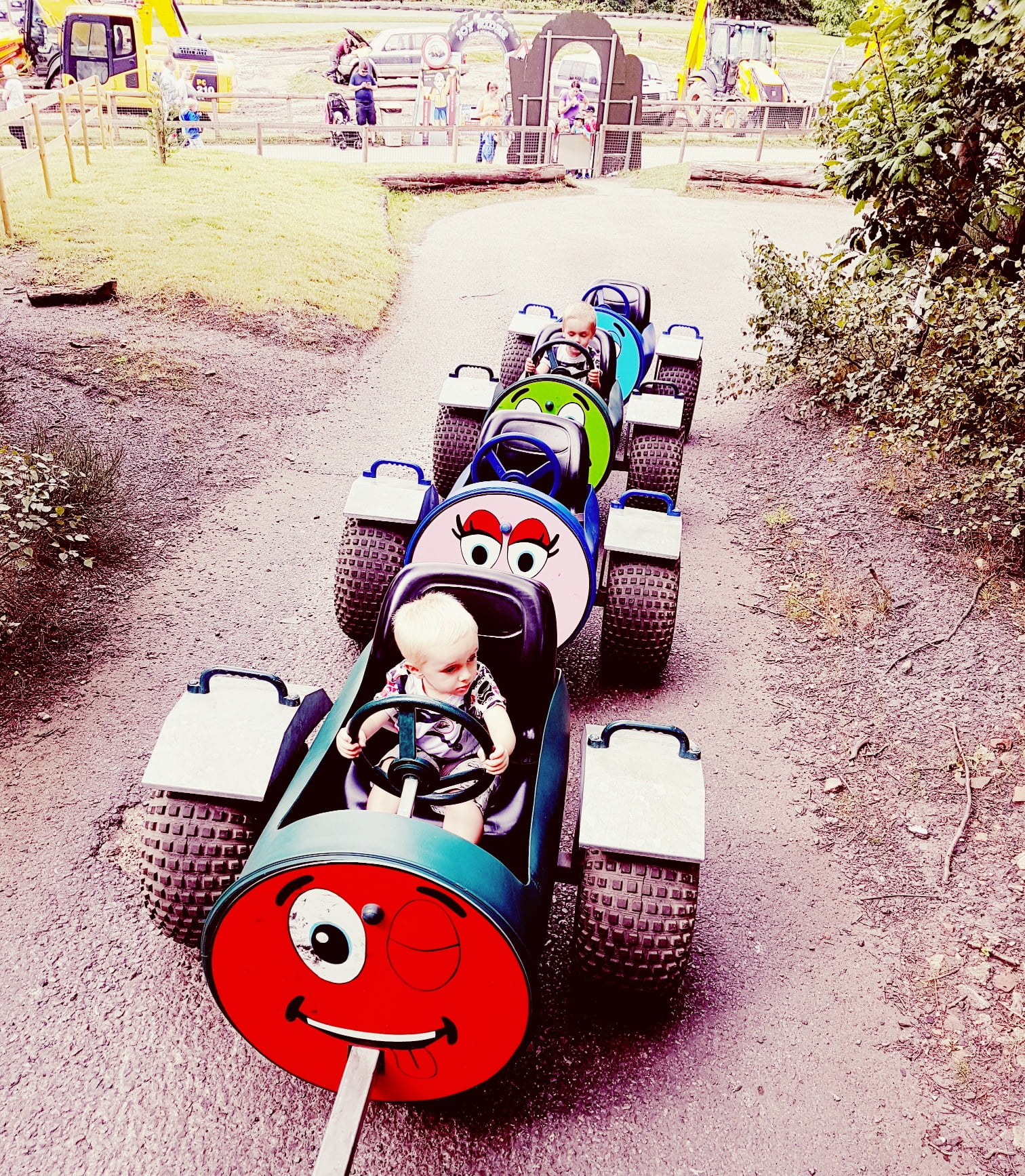 Aside from that it's a great day out and something totally different from the normal sort of rides you get at theme parks. It's an exiting and appealing place for both children and grown ups. Little ones will be fascinated by the sheer size of these diggers and some of the rides are great fun.
Here is a little taster of our day:
Have you been to any of the Diggerland parks? What did you think? I wonder how the other locations compare to Yorkshire, do let us know in a comment below.