I've been giving my family Sambucol through the Winter months for a couple of years now. It is great for boosting the immune system and helping to fight off those Winter bugs.
I like the range as it's so easy to include every day. I pop a shot of the liquid into a drink for the children, or just have one of the pastilles myself and I can feel confident we are getting an extra little boost.
The range has now expanded to include gummies, one suitable for children and another for adults.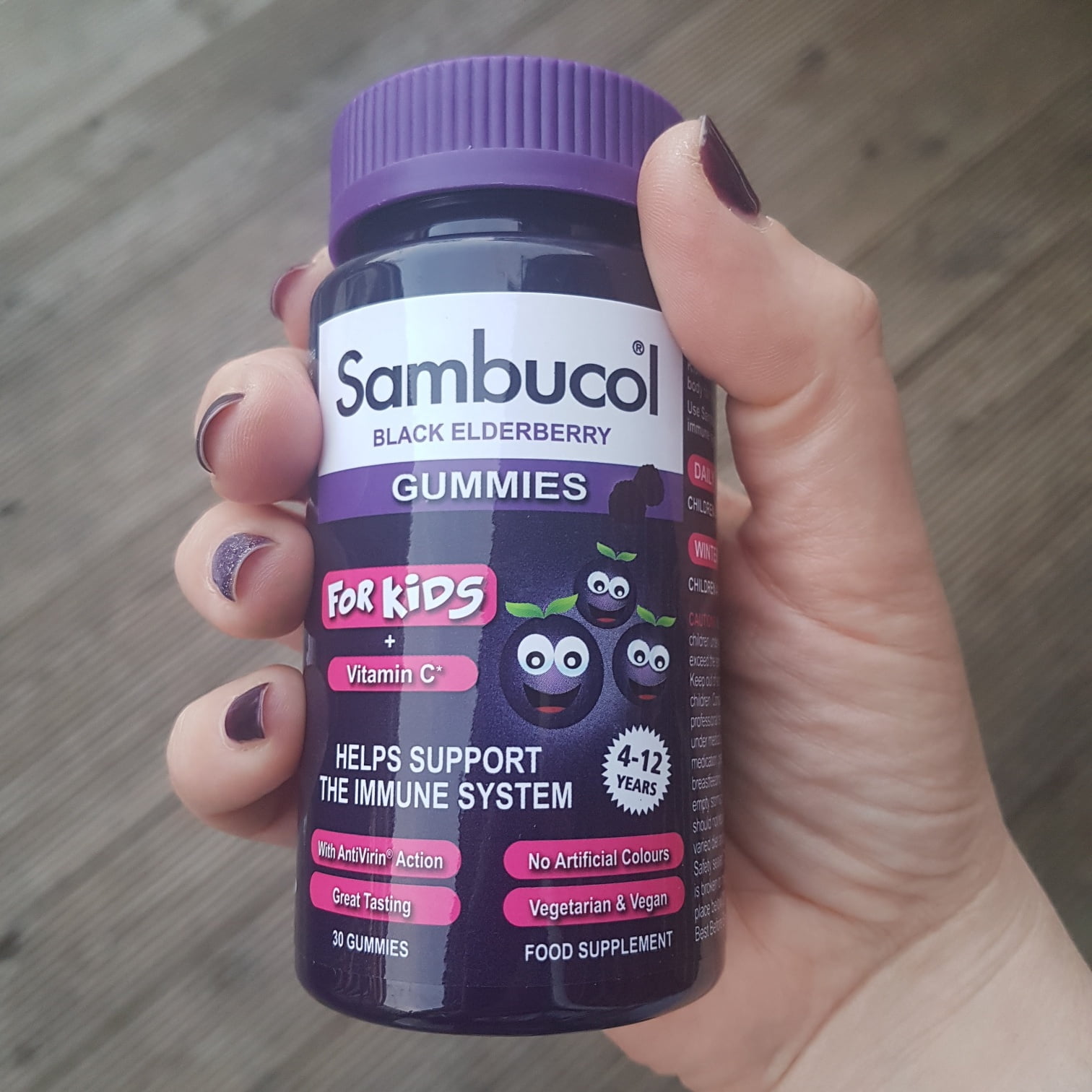 Sambucol's Immuno Forte Gummies have been awarded a Bizziebaby 2019 Gold Award within the Family Health Category. Voted for by British mums and dads, the newly launched Black Elderberry immune support supplement received an impressive 5/5 rating from mums and dads, I couldn't agree more. These are so easy to take, don't offend anyone's taste buds and give us an all-year-around boost.
A delicious new chewable way to get your daily immunity boost, Sambucol Immuno Forte Black Elderberry Gummies combine a unique Black Elderberry juice plus vitamin C and zinc for all-year- round immune support. These berrylicious gummies offer an alternative way to enjoy Sambucol, which is currently available in liquid, capsule, pastille and effervescent tablets formats.
Each pack contains 30 easy to take, chewable gummies. These are non-drowsy, free from artificial colours and suitable for vegetarians and vegans.
There's a version specifically for under 12s too, Sambucol Kids Gummies.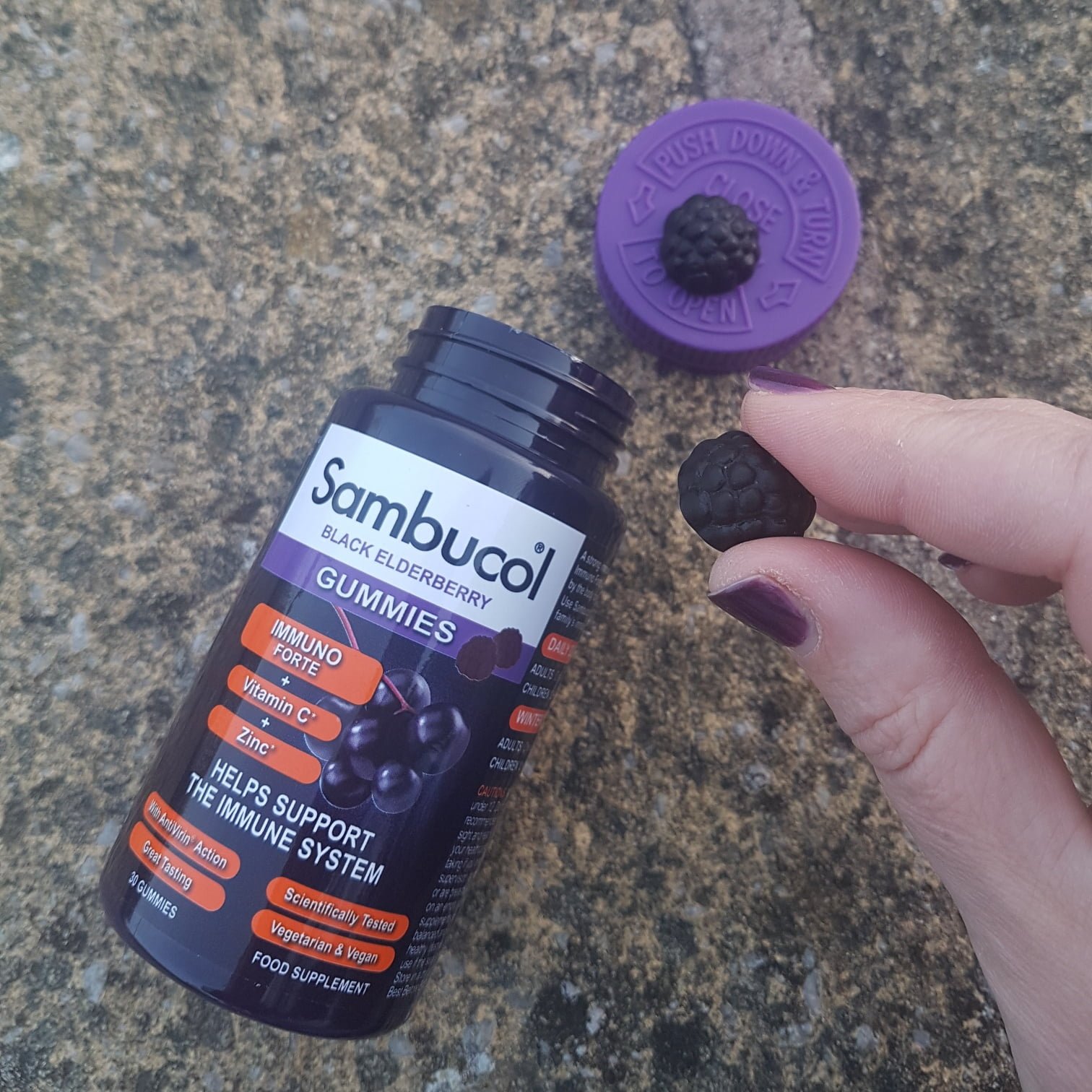 There are tons of vitamins and supplements out there and as a parent it can be hard to sift through all of that to find what really works. Sambucol is backed by scientific research and recommended by nutritionists and healthcare professionals across the globe. Dr John Moran from the Holistic Medical Clinic in London is a firm believer in natural remedies; he comments "I have been prescribing Sambucol, a black elderberry nutritional product to my patients for many years. Sambucol helps to boost the immune system and has an anti-viral effect."
Whilst we may all need an extra boost during Winter, these are so easy to include in a morning routine there's no reason not to take them all year around.