In the past few years the subscription box UK, market has skyrocketed – every week there's a competitor! Having hundreds of subscription boxes out their makes it a bit difficult to choose and get started with your first subscription box experience. To make it easier for you guys we have made a list of the best food subscription boxes in the UK!
Mindful Chef
If you are a regular reader of the blog, you will know this is my personal favourite. Mindful Chef was founded by three friends Giles, Myles & Rob back in 2015 and currently it's been voted as the #1 recipe box on TrustPilot. The thing that makes Mindful Chef a bit different is that they allow you choose at least 5 meals a week to and they offer you up to 16 recipes a week to choose from. There's a huge fanbase for Mindful Chef with glowing reviews on their healthy and quality recipes. You can also get a discount on your first and second box by using code NEW10X2. All Mindful Chef meals are Gluten Free.
Gousto
Gousto is one of the best and largest meal delivery boxes available in the United Kingdom. Each week they deliver you the fresh ingredients and recipes straight at your door which can be cooked easily in less than 10 minutes. Whether we talk about family classic, vegan or plant based option, they have them all. They offer you 60 mouth-watering recipes every week to choose from and each week you will receive a box at your doorsteps containing 2-4 meals for 2-4 persons. This is my second favourite after Mindful Chef.
Hello Fresh
HelloFresh is also one of the biggest recipe boxes in the UK with the most five star reviews. With their each box you will receive easy-to follow recipes with their information, pre-portioned ingredients, and easy to fit meal kits. Every week they offer you 25 fresh and delicious recipes to choose from made by the best and professional chefs and nutritionists. There are no strings attached and allow you to skip your meals, cancel anytime or swap your recipes with out any commitment any time. We've has quite a few problems with missing items from recipes etc, and there are not loads of gluten free meals, but I know lots of other people who love them.
Riverford Organic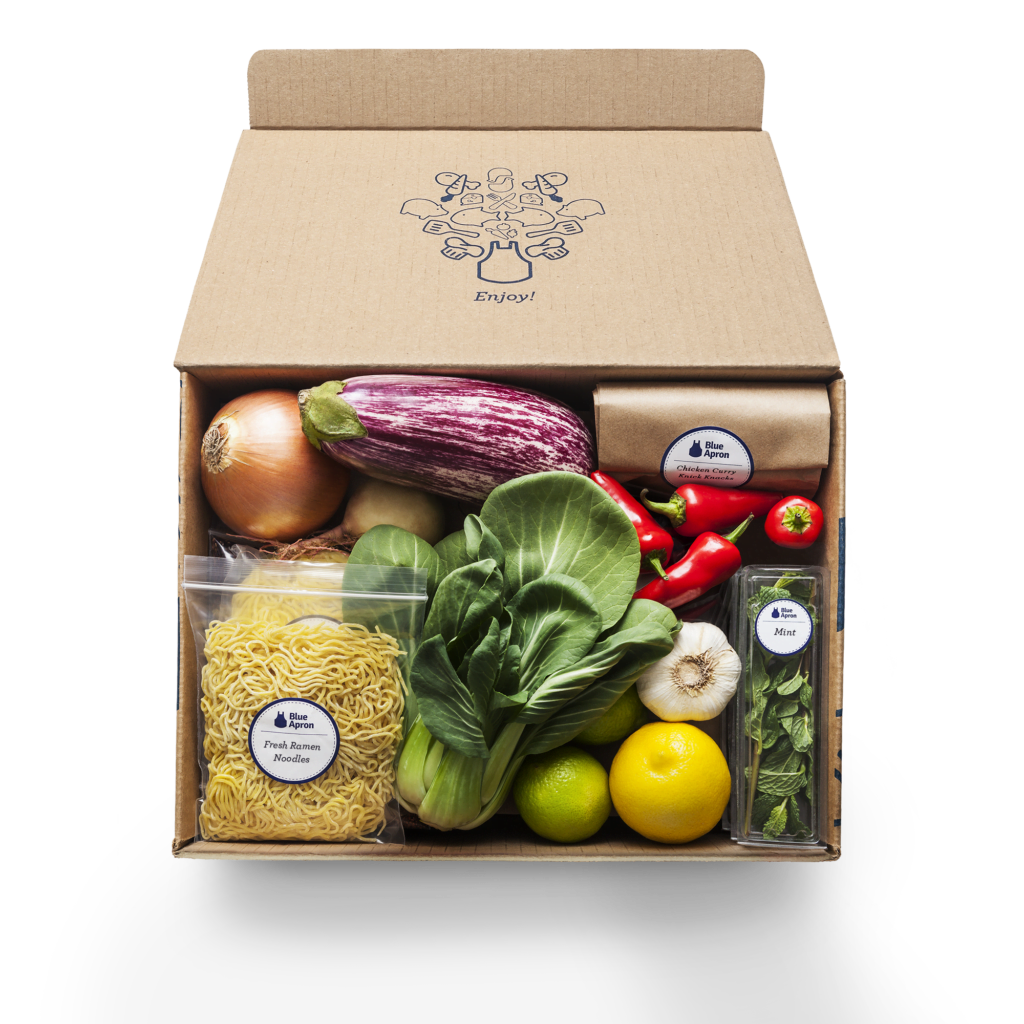 Riverford Organic was founded back in 1987 when their founder Guy Singh Watson started delivering vegetables locally to 30 friends in Devon and now Riverford Organic is known as one of the largest brands, delivering around 50k boxes each week. Riverford doesn't or rarely run promotions or discount codes so they can keep their prices stable and to support their regional farmers. You can subscribe to their Iconic Veg box by just paying £11.75 each month and the exciting thing is that the shipping is totally free.
Simply Cook
Simply Cook deliver a letter-box friendly package each month straight at your door containing 4 meals kits for to 2-4 persons. They offer you a wide range of 30 different recipes including Cajun Chicken to Wild Mushroom Penne and a lot more. If you are also interested in concept of recipe boxes without a high priced tag. You can get your hands on Simply Cook trial box for just £3 – this not all the ingredients, do bear that in mind!
Benefits of Food Subscription Boxes
There are a lot of subscription boxes that offer great value and include items below RRP. We love getting a box a week as a treat. Whilst some people get takeaways, we get a Mindful Chef box and cook together for two nights of the week. It means our meals stay varied and it's something we look forward to.
Have you tried any meal subscription boxes? Which one is your favourite?