I've been taking my children to a pumpkin patch for many years now. It's a lovely little autumn tradition. We've tried a number of pumpkin patches over the years. Generally speaking there's always been a maize maze, or some sort of spooky trail as well as the pumpkin patch.
For the last few years we've had a tradition with friends where we all meet up at Bellis Brothers. It's a farm shop and garden centre about 40 minutes from where we live, but each year they have a wonderful pumpkin patch and maize maze.
In the summer months they are a fruit farm, with plenty of pick your own fruit.
We tend to head for the maize maze first, get lost, and invariably briefly loose at least one child, despite there being three adults in the group. There is always one clue we just can't seem to find, so we end up going around in circles for a while (all part of the annual tradition of course!).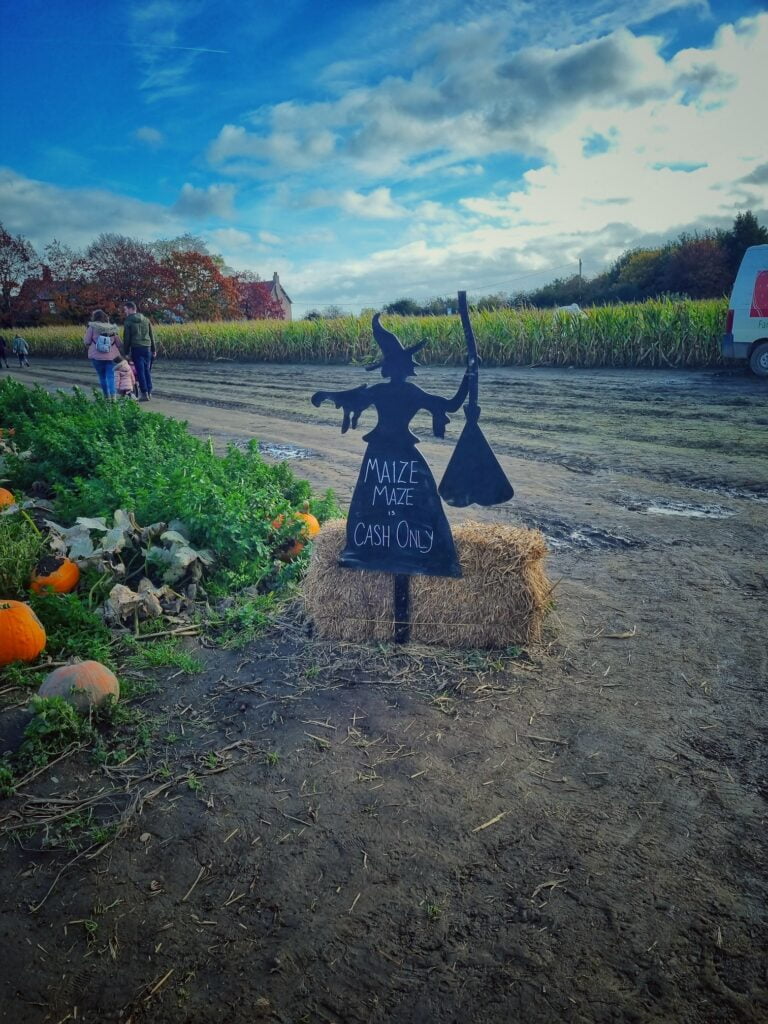 The maize seemed noticeably shorter this year, so possibly not such a strong crop. A bit easier to find the children though!
After we find our way out of the maze, the children then collect their prize, normally a pack of Haribo or a lolly and then we head off to grab a wheelbarrow before we hunt for a few pumpkins.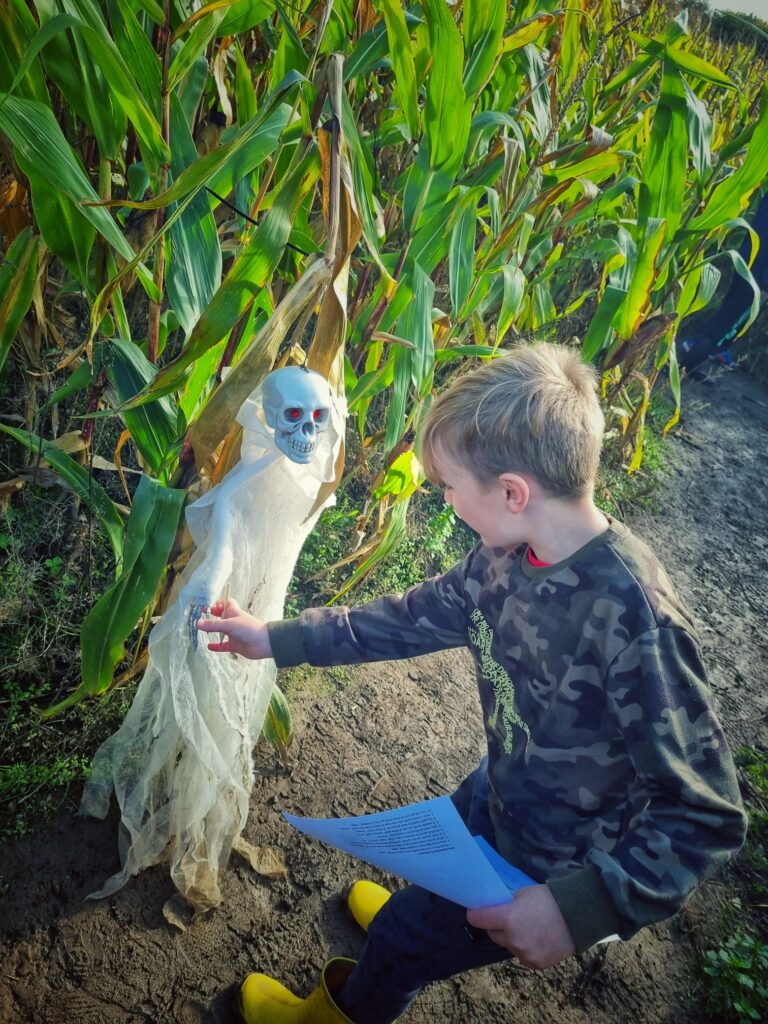 They always have plenty of wheelbarrows, which is great, as I know that some pumpkin patches don't have many and people end up waiting for ages, or trying to juggle multiple pumpkins, which normally ends in disaster.
Last year there were loads of orange and green pumpkins, this year was mainly orange, but we did find a few green ones.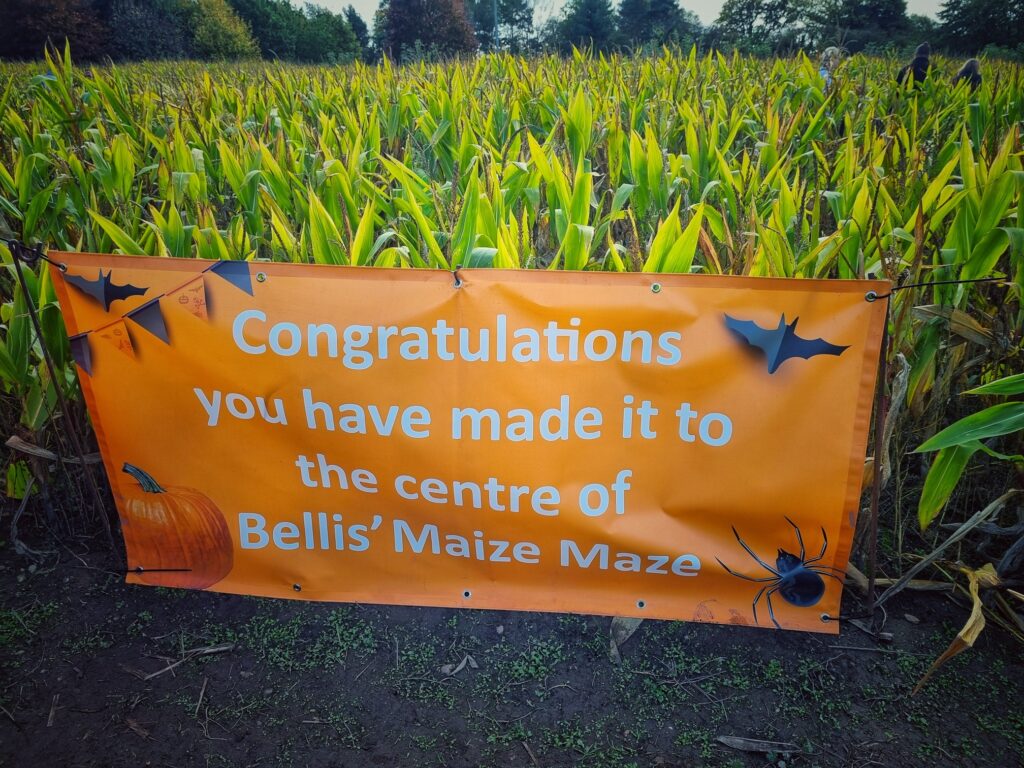 The children always want to take ALL the pumpkins home, so we have a process…they begin by putting a selection in their wheelbarrow, all the ones they really like the look of, then as we near the end, they get them all out, carefully look over them and decide which one they are going to take.
They choose one each for carving or decorating for Halloween, and then this year we took an extra one for our guinea pigs. The boys have taken all the seeds out and lined it with hay and the piggies have been enjoying having a nibble of their pumpkin, as well as lying in it.
There is something really wonderful about this time of year. The children look forward to this every year and they love going with their friends.
There's a pumpkin washing station at the exit, so you can clean them off a bit before you pop them in the car.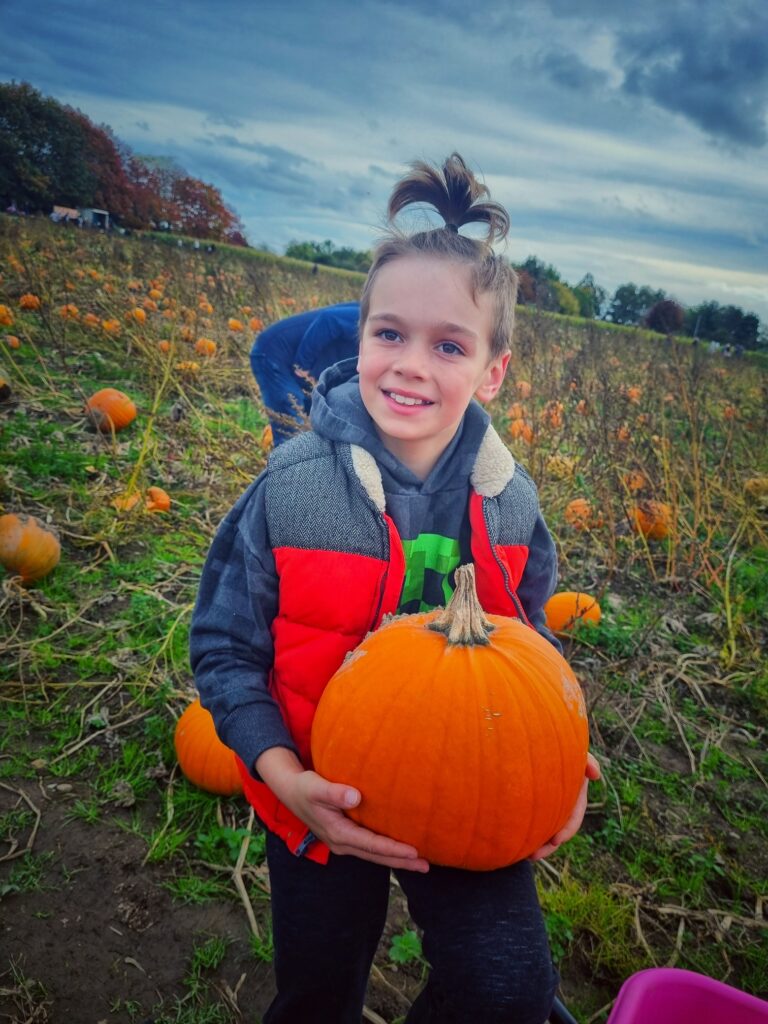 We got some lovely pumpkins this year. There were still plenty when we went. Lots had been eaten by wildlife, but there were still tons to choose from in all wonderful shapes and sizes.
Have you been to a pumpkin patch this year?