If you were to ask many people to highlight the day in their lives so far that they thought was the most significant, many would choose to say that it was their wedding day.
This is a day that many people look forward to from a young age. It can be a very important milestone in life. You're making a commitment to someone for the rest of your life and from that come many additional responsibilities that you are more than happy to take on.
You have found the love of your life and your best friend and it seems only right that you want to celebrate that by getting married and inviting all of your friends and family. There are so many things that you need to consider when planning your wedding day and the wedding dress for some people is the most important one.
Finding the wedding dress that is going to make you stand out from the crowd and make you feel amazing on the day, is a lot more difficult than many people think. It can be a very stressful situation to find yourself in and it can become incredibly irritating having to try on dress after dress without finding the one that is just right for you.
This is an expensive piece of clothing and so you have to think smart and practical when choosing. Many people are choosing backless wedding dresses from Catherine Deane and these are lovely choices. Obviously it depends on your budget, your personal style and the time that you have to find the perfect dress, but hopefully some of the following tips can help you to find your dream dress.
Do your homework – It can be difficult choosing the right dress for any occasion and it is essential that you do the necessary research to find out what is available out there within your budget and what falls in line with the theme of your wedding. Now is the time to sign up for various magazine subscriptions about wedding dresses that will allow you to get some ideas of fabric and patterns. You need to consider whether or not a backless option is right for you and if it is, what kind of style you looking for and what you want to remember about your big day.
Be open to new ideas – Just don't have a wedding dress in your mind and then refuse to accept anything else until you find this particular type of dress. You might have unrealistic expectations and address that you have always screamed of might not exist. Many brides have a fixed idea of what they want for their wedding gown, but they may find that if they try many different options, there will be address that they will love and they will actually want to buy. This is why it is so important to have an open mind and to allow your friends and family to plan some ideas into your head that might just work for your big day. Be sure to follow the relevant government guidelines when it comes to your wedding day.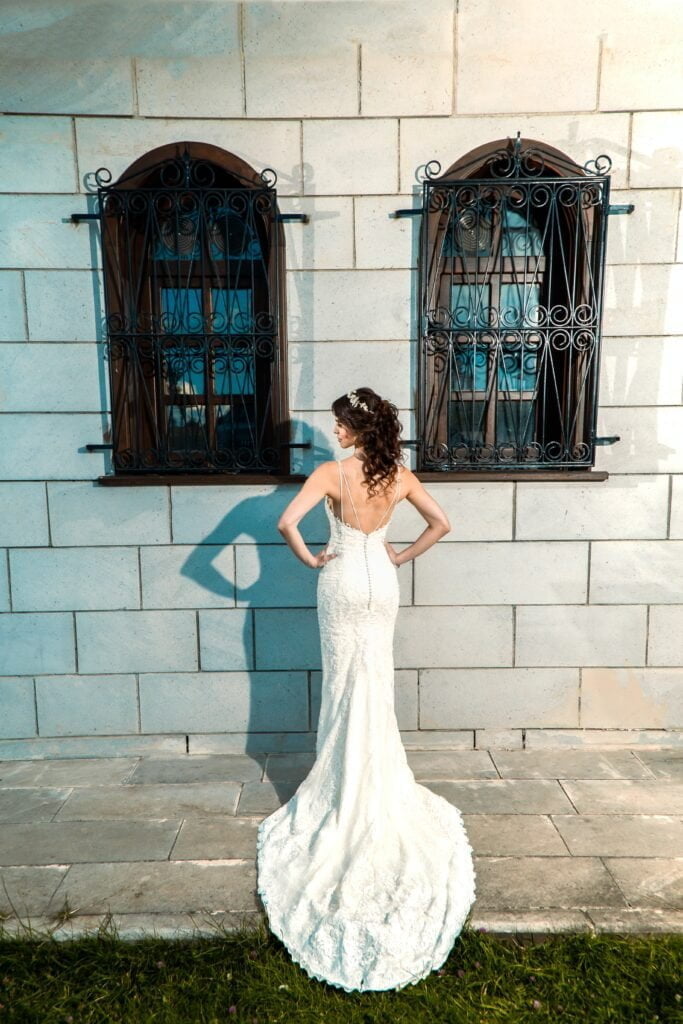 This is an important choice that you have to make, so take your time and make sure that you make the right decision. You do not want to be looking at your wedding photographs and then suddenly realise that the dress looks completely out of place and it doesn't reflect the kind of person that you really are. Choose wisely and choose carefully to make sure that your choice of wedding dress is the right one.