Are you fed up of paying out for big brand toys? Then listen up –Poundland have recently announced a range of new kids' toys to take on the high price of the sought-after brands.
The new range includes its own brand of building blocks, foam dart guns and die-cast cars all compatible with leading brands and at prices up to 95% lower than the big toy brands. Yes – 95%! Got to be worth a try right?
Examples include Poundland's new Cyber Combat range of foam darts – six times cheaper than the branded alternative. Poundland's 20-bullet refill pack costs just £1 compared to the equivalent brand's 30-refill pack at £5.991.
Combating the price of expensive block building sets with its Brix Play alternative, the £1 price tag makes topping up kids' branded collection more affordable, especially if replacing a standard building set, which could retail for £9 or more. These look very like that of leading brands and seem robust and generally really good quality.
The bonus is that these Brix are compatible with the leading brands so you can mix and max your children's toys.
Another highspeed alternative is Poundland's Urban Blazerz range of die-cast cars. The toys have been specially made to fit all types of model tracks. These indistinguishable Poundland cars don't have the supercar price tags either, retailing for £1 for a two-car set, in comparison to branded versions, priced at £3.99 a car. These really are fantastic savings for parents and grandparents.
The Sparkle Squad Ponies (£1) are also in the mix with a price competitive range costing up to 95 per cent less than the branded equivalent (£20.99), alongside the ever-popular Play & Learn Mini Dough pots (4 pack). Combine the dough with cutters and sculptors all for just £3, an unbeatable price in comparison to the branded mini pack, costing up to 66 per cent more with tools.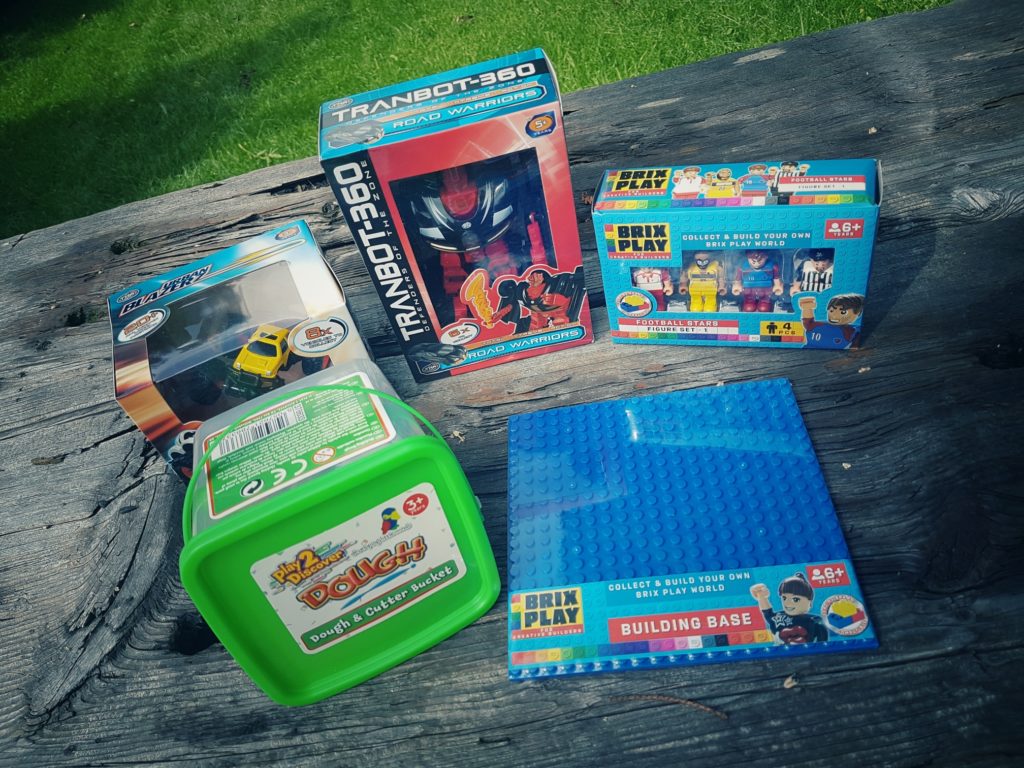 With the Christmas season just four months away (I know, sorry to mention it!) and the summer holidays in full swing, parents won't be short of present and entertainment ideas this year, without having to raid their piggy banks.
These aren't cheap toys in terms of their quality – only their price tag!
The new toy range is available in all stores nationwide now and comes as part of a wider range expansion for the entire toys sector ahead of Christmas.
This is a collaborative post.