Calling all Barbie fans out there!
Do your children love the Barbie movies? Well listen up because the latest Barbie movie is now out on DVD and digital download and includes exclusive 3D hologram stickers.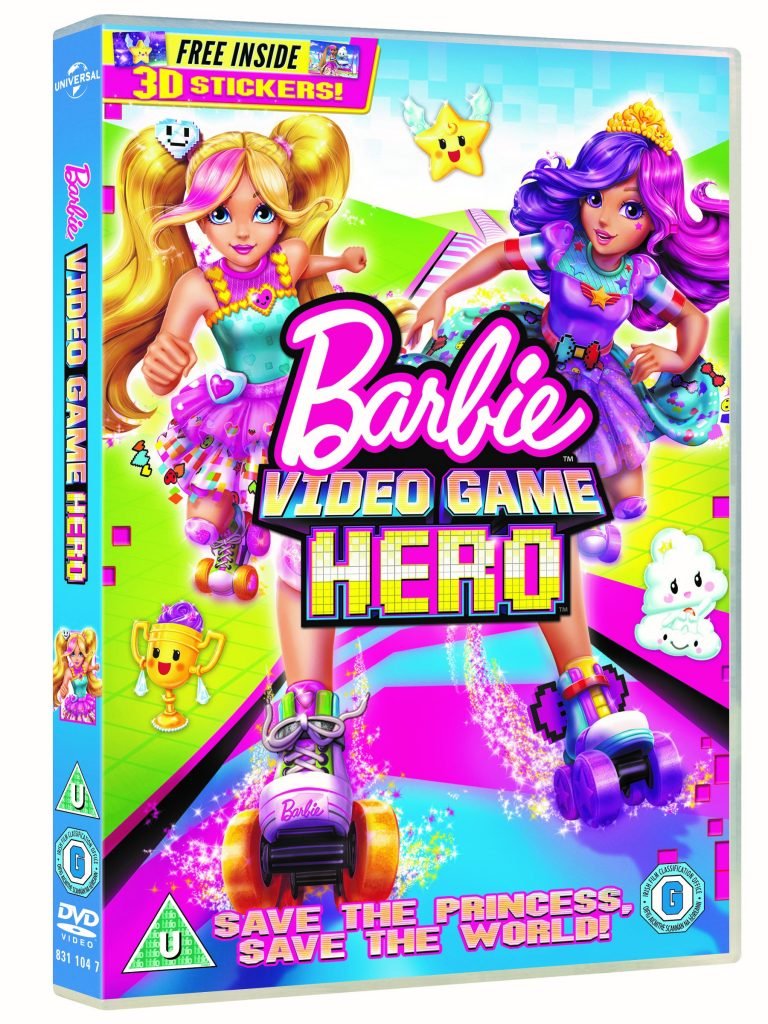 So what's it all about?
Get ready to power up! Join Barbie™ this February in an exciting virtual reality adventure, complete with new friends, mischievous emojis and new songs to dance-along to, in the all-new movie BARBIE™ VIDEO GAME HERO.
When Barbie™ magically gets pulled into her favourite video game, she transforms into a roller-skating character ready to win the race – and save the world!
Join Barbie™, her new friend Cutie, the lovable cloud-shaped character, and Bella, the roller-skating princess as they discover a mischievous emoji character who is trying to take control of the game.
As they travel and transform in each game level, Barbie™ must rely on her amazing gaming skills and out-of-the box thinking to save her team and beat the game!
Can Barbie and friends beat the game and save the world? Wait and see…
You can also bring the action to life with a toy line inspired by the new movie including the Barbie Video Hero Light Up Skates Barbie Doll! We love Barbie in our house, the boys and the girls and we are big fans of all the movies.
Now the exciting part!
To celebrate the release, we are offering one lucky reader the chance to win a copy of the new DVD and a Barbie Video Game Hero Light-up Skates Barbie Doll.
To be in with a chance of winning, simply enter the widget below.
UK entrants only
Barbie DVD and a Barbie Video Game Hero Light-up Skates Barbie Doll