Mont Blanc – have you ever seen it? If you are a mountain lover, perhaps you've skied nearby, or been on some summer walks near there?
Where is it?
As the second highest mountain in Europe, (I did think it was the highest but apparently Russia sneaked one in) Mont Blanc stands at 4,808m and ranks as the 11th highest mountain in the world.
It's on the boarder between France and Italy, between the Haute Savoire and the Aosta Valley.
Childhood memories
As a child I visited several times with my family, driving backwards and forwards on the way to and from holidays in the mountains. The mountains have always been my favourite place. I feel at my happiest and most content when I am in the mountains.
We love taking the children to the mountains and as we normally visit in the Winter months, we decided last summer to take a road trip there, to see the mountains at a totally different time of year. They didn't disappoint.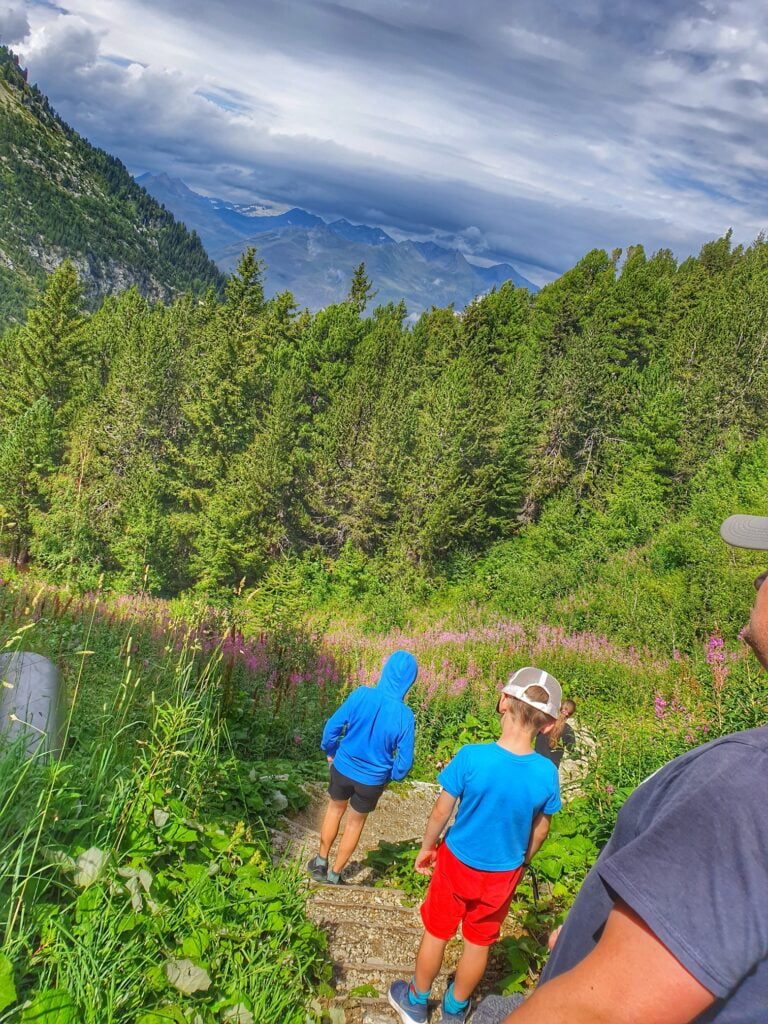 What's great?
Obviously there are tons of things to do around Mont Blanc, depending on what time of year you visit. Skiing in the Winter, walking or mountain biking during the summer. If you love amazing views, mountain air and the great outdoors, this is the place for you.
La Thuile is stunning. Take the Bourg to La Rosiere Road, this road has been used in the Tour de France.
Col du Petit St Bernard Pass (about 20 mins from La Rosiere) is right on the Italian/French border and is a great place to stop off for souvenirs and photos. There is a large statue of a St Bernard Dog that children can sit on – our youngest loved this little stop off.
Also, from here if you position yourself right you can get a photo with Mont Blanc behind you. In the summer, it should be the only snow capped mountain. This route is only open from May to October due to snow.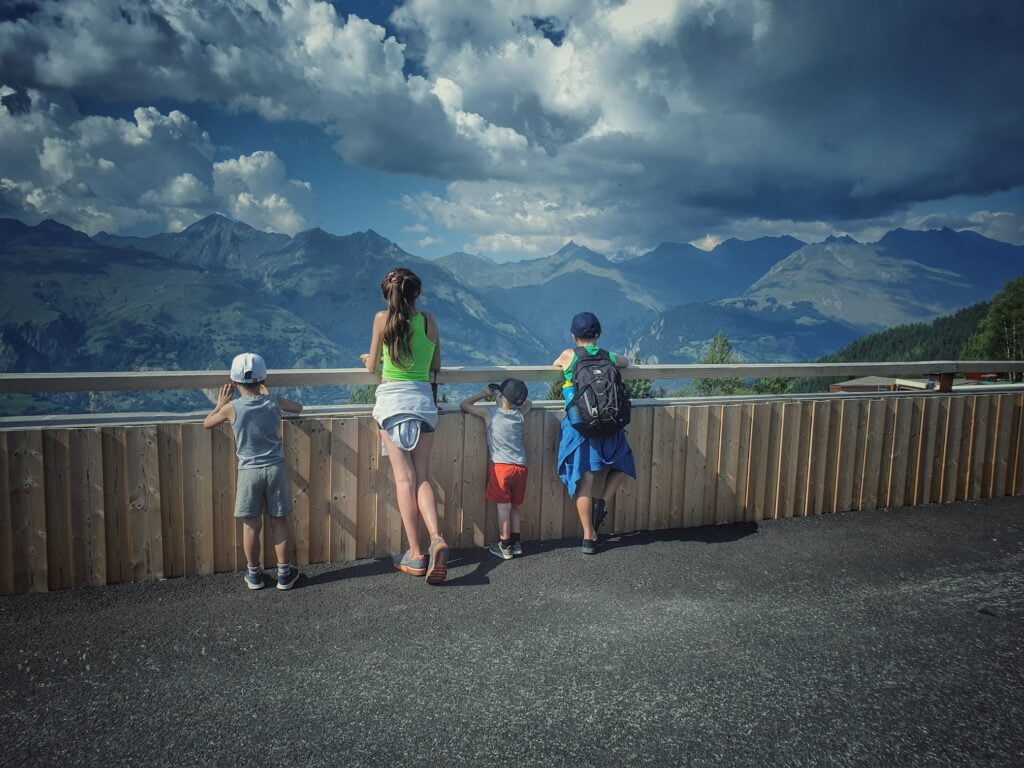 From there you can drop down into La Thuile. This place is truly stunning. Colourful flowers everywhere in the summer and a big turquoise river running through the town full of glacier water. When we were there we visited a lovely Italian restaurant that had been recommended to us (La Brasserie Du Bathieu) with outdoor seating with views up the mountains. There was plenty for the children to choose from and it was a perfect stop off.
Things to know before you go
The Mont Blanc Tunnel is not cheap! I was actually quite horrified how expensive it was just to go one way. Here is a link to the prices. A return is not much more than a single though, which is something I guess.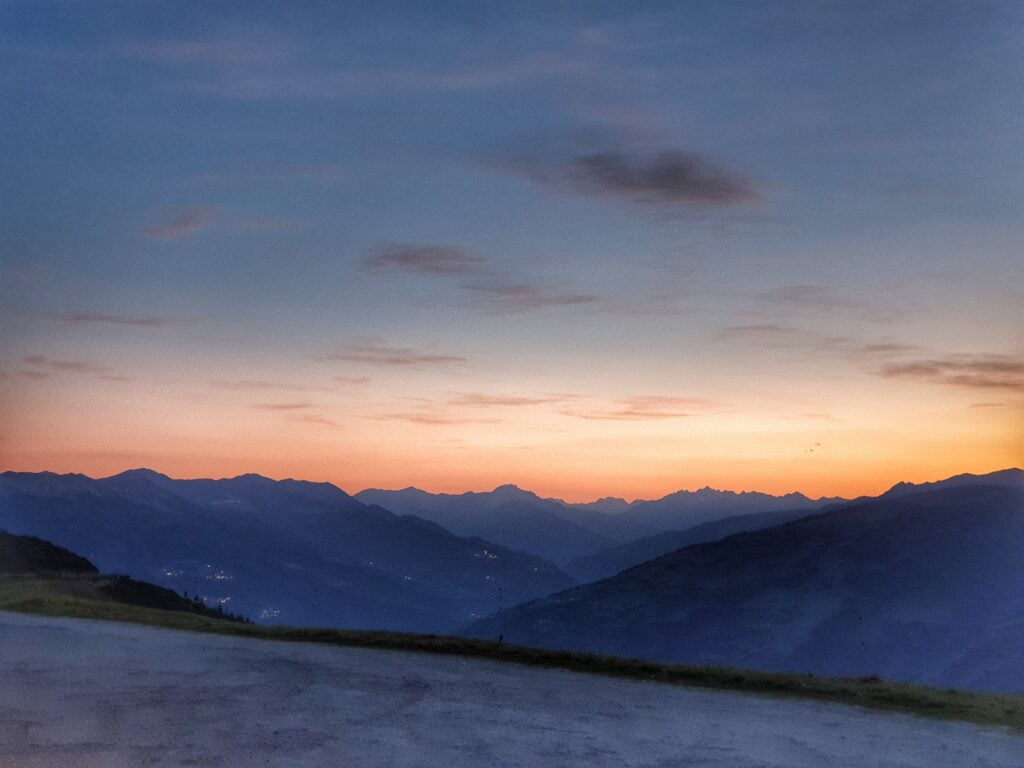 Queues for the tunnel can be seriously huge. When we went through last summer there was an insane queue going the opposite way (from Italy to France) cars bumper to bumper for miles – clearly very popular.
If you love the mountains and a good road trip Mont Blanc is a must! The air and the views alone are incredible.