Do you have a big family, and all of you like to hang out in the living room? Then you must make the space as comfortable and functional as possible. There are several different ways you can achieve that. Let's take a look at some of the best ideas.
Comfortable Living Room Set
The most important factor to consider when you are arranging your living room is the sofa. Use this link to find the best living rooms sets on sale. With a living room set that is big and comfortable enough for all your family, you will be able to give your living room the comfort it needs. Be very careful when selecting the living room set; make sure that it goes with the aesthetic of your room. Not just that but a living room set should not just be about the aesthetics, but it should also be very functional.
You can ask the rest of your family members for a vote and make a collective decision.
Add Layers
The ultimate comfort comes from a lot of layers. If you want to make your space as comfortable as possible, you need to add different layers to your sofa. You can go for a throw blanket on the sofa and one on the ottoman to make the space homely. During cold nights, the entire family can cosy up in the blankets and do whatever activity they want. These layers can be of a velvet blanket or sheepskin as they are both very warm. This also adds to the aesthetics of the room.
Throw Pillows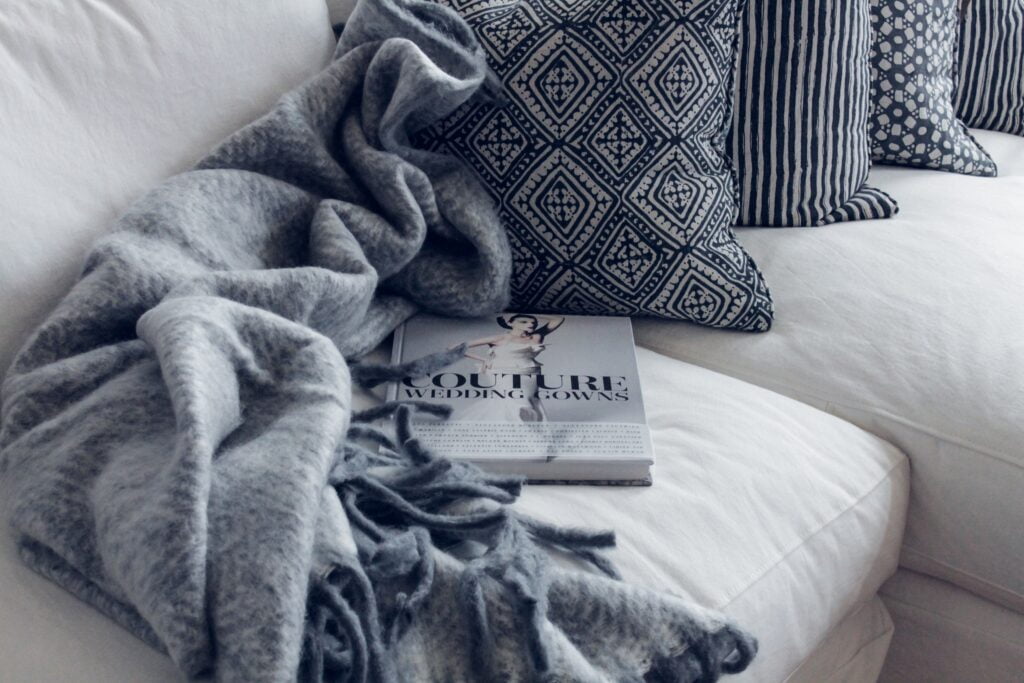 Pillows are the most important ingredient in the recipe for comfort. If you want your living room space to be extra comfortable, you can add different throw pillows to your sofa or other seating arrangements. You can get pillows of all sizes to use for multiple things.
Game Zone
Your living room may well be the centre of your home; so why don't you add different entertainment elements to this space? There are different types of games that you can set up, for instance. You can put up different car games that you and your family can enjoy together or set up video games that can be connected to your LED.
Reading Corner
Reading is a relaxing activity for many people. If you are an avid reader and have a family of avid readers, you can also set up a reading corner in your living room. You can set up a nice bookshelf and display all your books there. It is a functional and aesthetical idea that can help you improve the value of your room.
These ideas are great for adding comfort and aesthetics to this well-used space so that your family can spend as much time there as possible and enjoy it to the fullest!