If you've not had a water fight you've not lived!
When I was young we had a couple of those tiny water pistols that hold about 10 mls of water! It was either use one of those or a plastic cup or bowl. We were rarely allowed to use the hose as my dad was always conscious of the water we were wasting.
I did love a good water fight though, and my children are no different, it's just that the water toys have moved on a bit really. We've had loads of different water guns and shooters over the years, with summer holidays fast approaching, I thought I would share with you some of our favourites.
We absolutely love the NERF super soakers. There are literally loads to choose from and they range from ones toddlers can easily use, right up to more sophisticated and powerful ones for older children and teens. The Microburst 2 Soaker is a good one and at the time of writing this was only £8.99. Twin Tide also works well and covers a good distance, these are available on Amazon and also eBay.
There is also a more heavy duty one called the Mega Super Soaker Zombie Strike Water Blaster. Just a words of warning though, some of these require batteries, so make sure you have some in to avoid disappointment!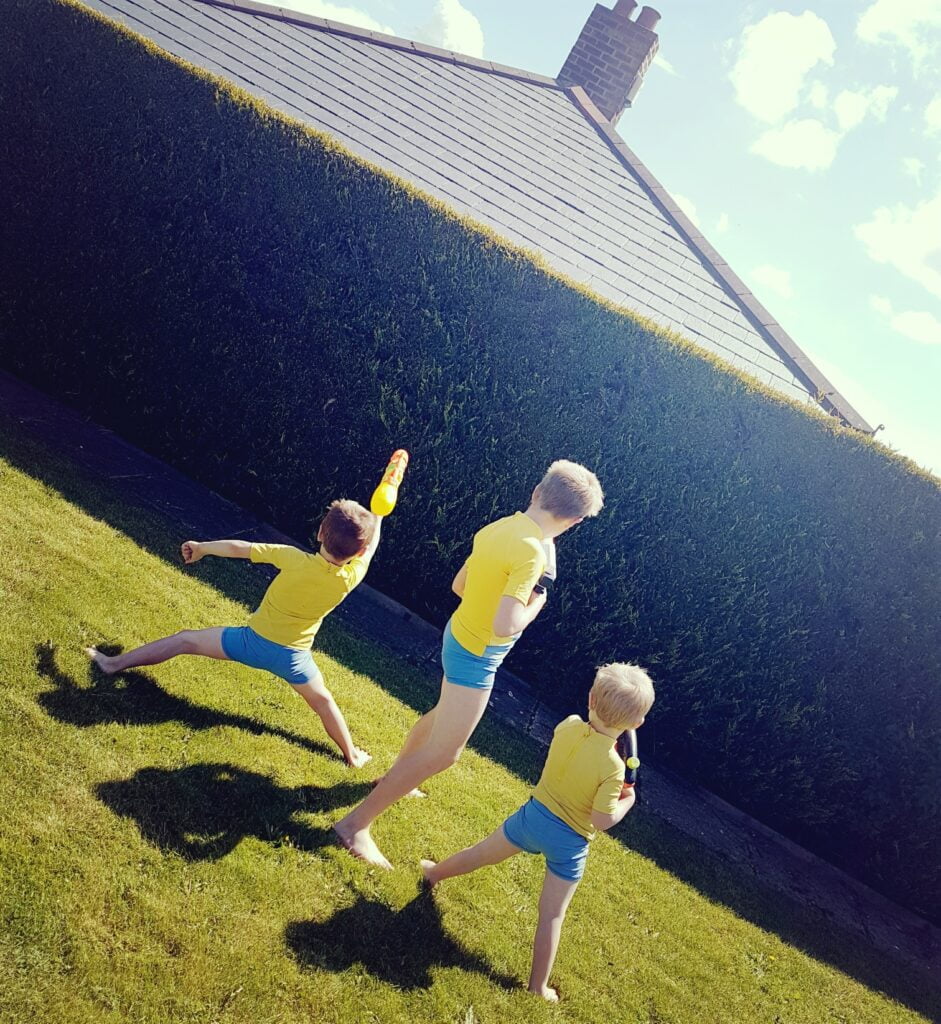 Some of the other fantastic water guns or super soakers that we've had over the years are from the Zuru X Shot range.
The Stealth Soaker has a powerful blast of up to 16ft. For younger children the Micro Fast Fill Water Blaster is a good option. You can great savings on multi-buys on the Zuru products here.
Last summer we had loads of fun with the Zuru water blasters and guns. Our NERF ones are getting a bit old now but they are years old. Both of these brands last a long time and with stand some rough play, so I don't have any hesitation recommending either.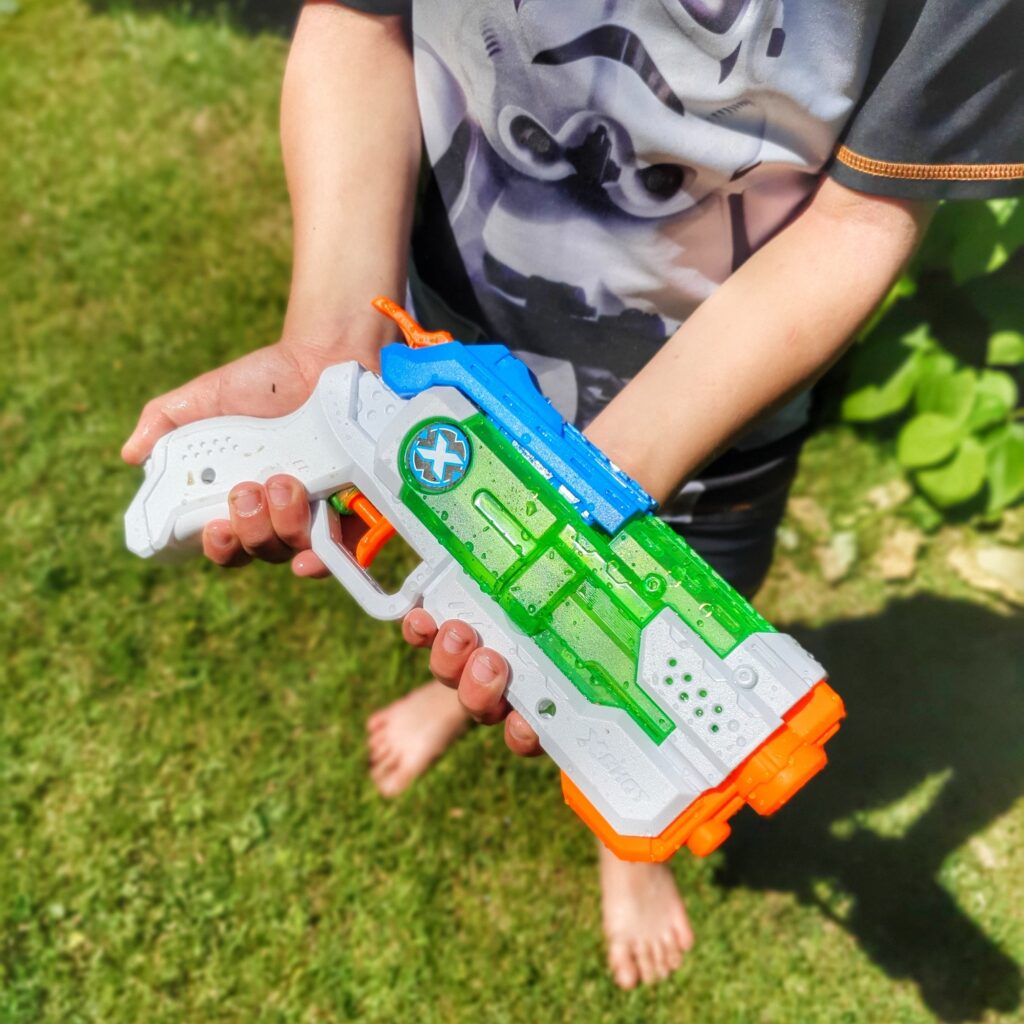 If you are considering getting water balloons for summer water fights, consider this carefully. They can be purchased very cheaply but that isn't necessarily a good thing. They can be very problematic to fill and difficult for children to do themselves, so unless you have a willing teenager to take charge of this, expect to be filling and tying these yourself – all for it to be over in a couple of minutes.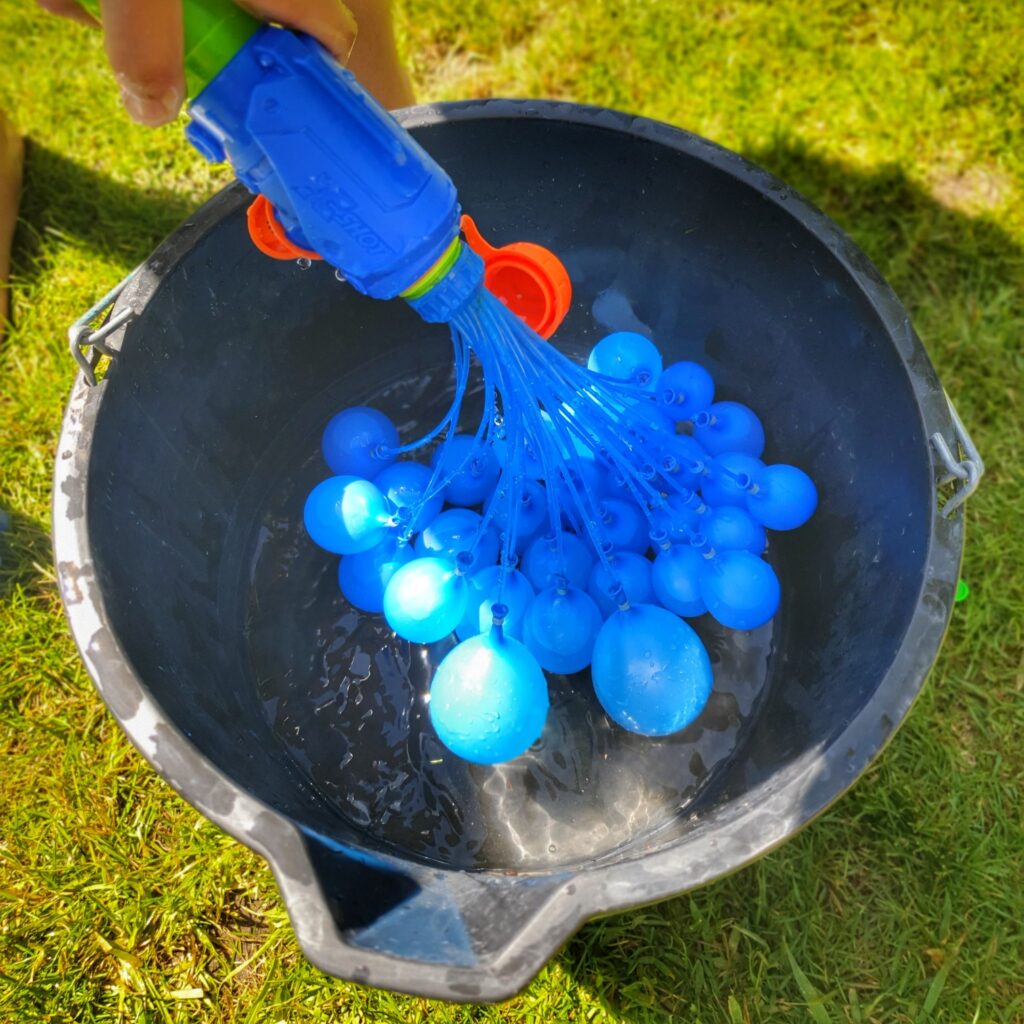 Last summer we found a pretty good alternative in Bunch O Balloons. These can be directly attached to your tap and then you can fill multiple at once and no tying required – massive bonus.
Last summer we used them with the Bunch O Balloons Filler, which can also be used as a water blaster on it's own. This one is particularly good for younger children as it can be easily filled in a bucket of water.
I'm sure we will be getting plenty of use out of out water play toys again this summer. During the winter I store them in an outdoor storage tub so they are already clean and ready to go.
Have fun!
*This article contains affiliate links*