Do you have a water sprinkler for your garden? As a child I remember my grandma having one to water the garden with in the summer months and I used to love jumping through it – it doubled up as a garden toy.
These days there are tons of kids sprinkler toys around and they make for good, cheap summer fun for children. We had an octopus inflatable sprinkler we used for about five years which was brilliant, last summer we nursed it through the warm weather with some gaffe tape on a few holes – just to keep it going a little bit longer.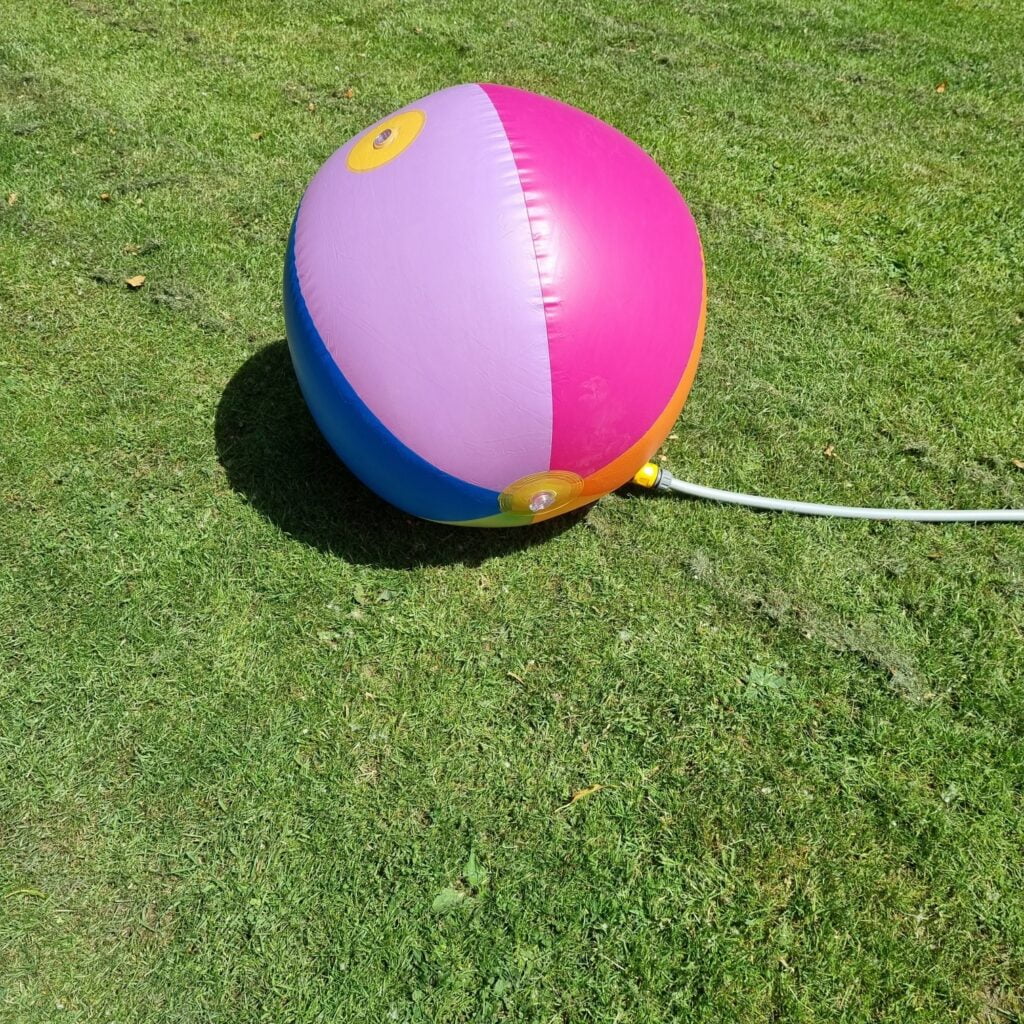 This summer we have a brilliant beach ball sprinkler which a friend of mine has just bought for one of the children's birthdays. It's really big and hands down the best garden sprinkler we've had. We also recently bought one as a gift for a friend, a large shark, which I'm told works well too.
If you are looking to let your children have fun in the water this summer, but want an alternative from a paddling pool, a sprinkler could be a good bet. I've put together a short list of the ones I think are worth it, see below.
Beach Ball Sprinklers
There are loads of beach ball sprinklers like ours out there. If your children are Paw Patrol fans you can get a Paw Patrol Beach Ball Sprinkler for £12.99. If you want something a bit bigger for older children you could go for a large Rainbow Beach Ball Sprinkler for £19.99, or this one below. eBay have the Banzai Beach Ball Sprinkler at the moment for £9.99.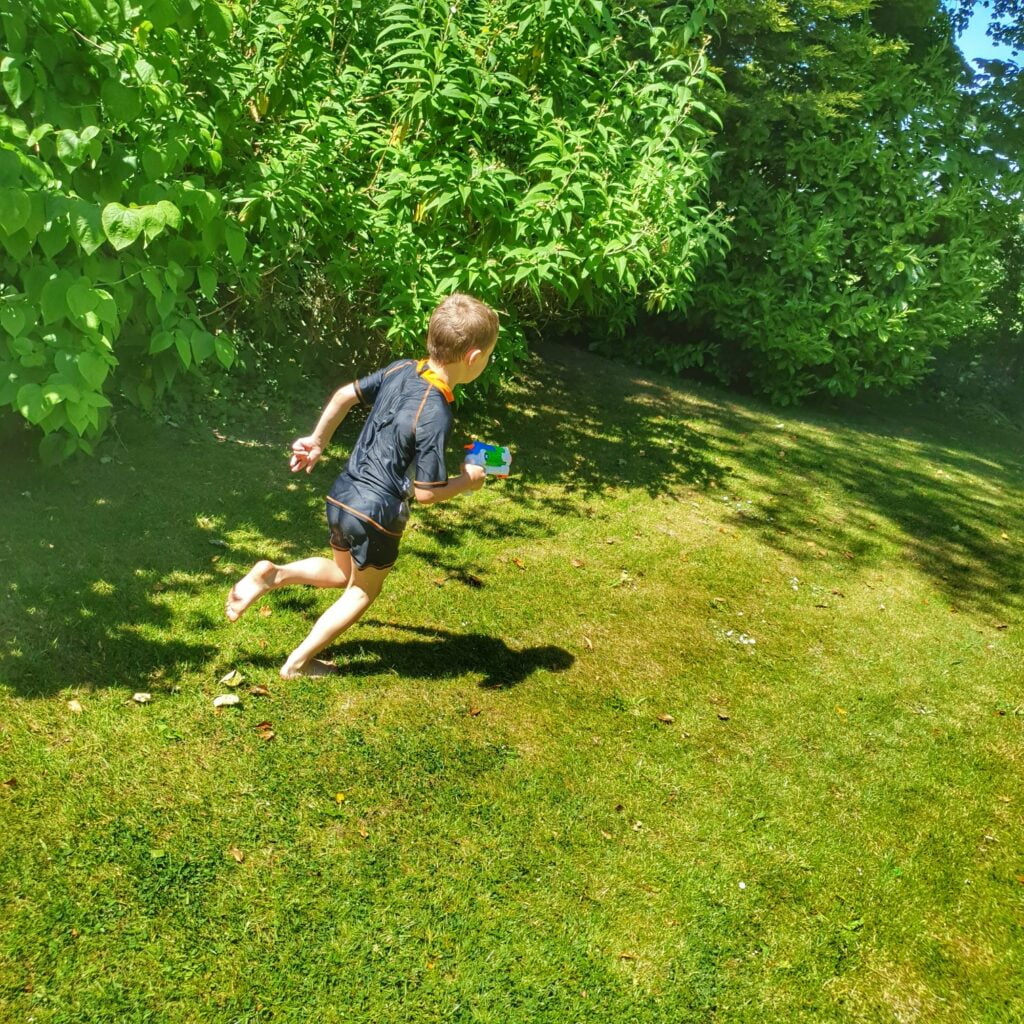 Traditional Sprinklers
These are more like the one my grandma used to have but they still do the job just fine. You can often pick these up really cheaply. For example, an automatic lawn sprinkler is £10.99 on Amazon. Or, you can get a flower sprinkler for £3.99 on eBay.
Other Options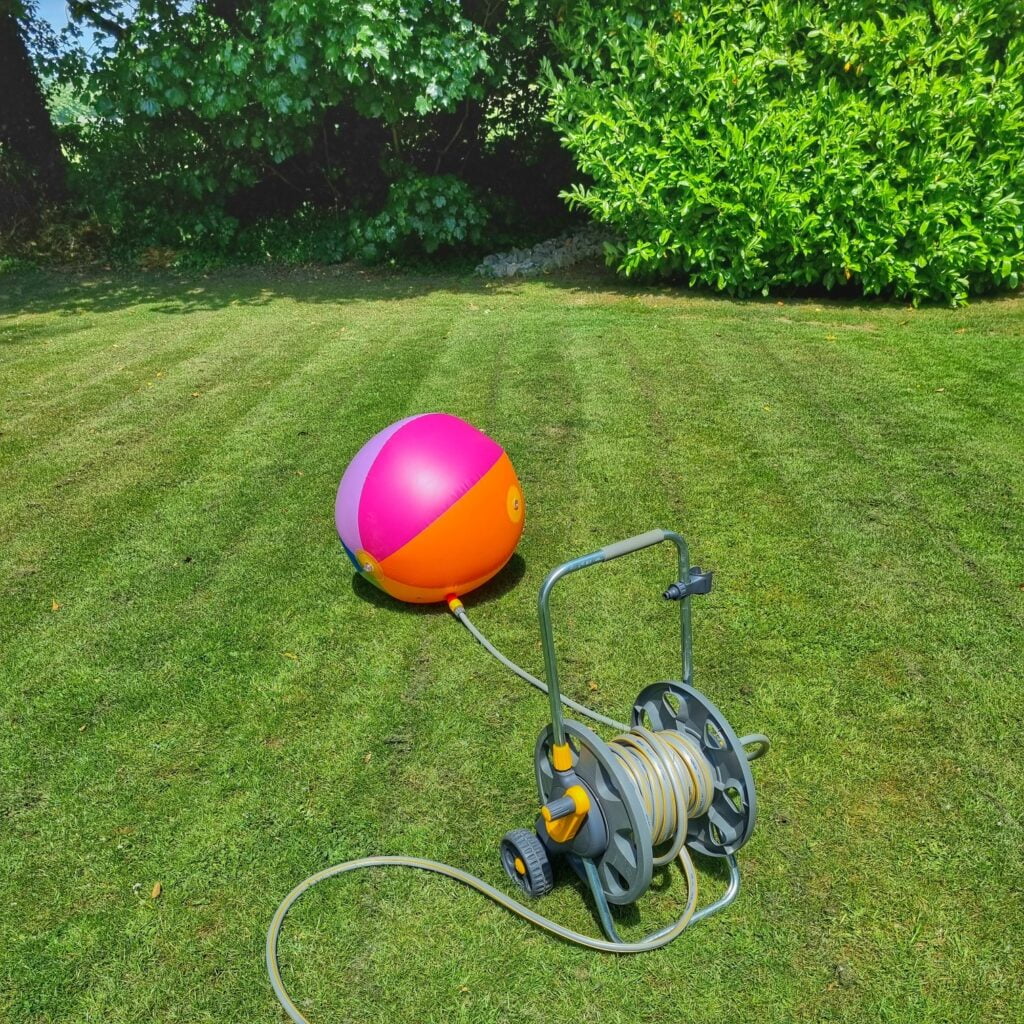 If none of these grab you, what about a large shark sprinkler for £23.99, or a giant unicorn inflatable arch sprinkler for £36.99? For younger children you can even get these sprinkler splash pads for around £17.99.
Even if these only last the summer, I promise they are worth it. Just hook them up to your hose and you have some good, cheap summer fun!
*This article contains affiliate links*