Black Friday is nearly here folks – will you be buying anything this year? What's your experience? Have you picked up some bargains in the past or is it a load of hype over nothing? You decide, but, if you need a little guidance, here are a few thoughts.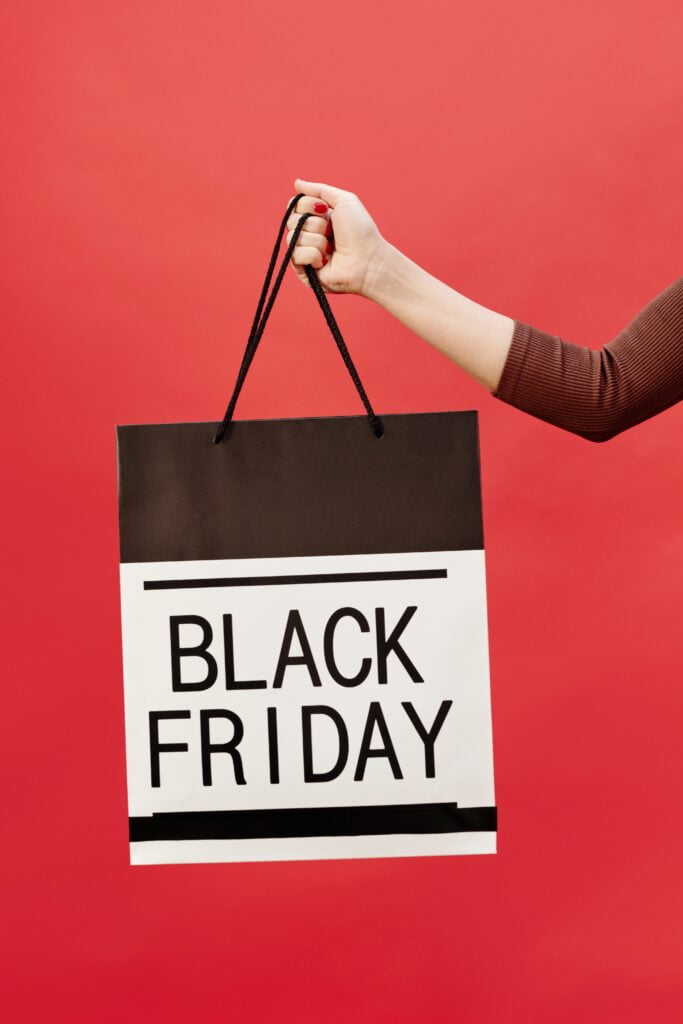 Create a game plan
With a number of great deals on offer, it's easy to get swept along in the excitement of Black Friday. There are a lot of 'best buys' now readily available at the click of a button or on your phone, so it's more important than ever that you create a game plan and stick to it. Research the items that you want and familiarise yourself with what they cost now, so you can tell what a bargain really looks like – things are not always as they seem!
Set a budget – and stick to it
It may sound obvious, but have a realistic budget in place as it's easy to get carried away and overspend on Black Friday. Have a broad figure of what you feel comfortable spending. This will avoid those rash purchases that may stretch you financially. It's also worth building in a buffer to take advantage of any unexpected bargains on the day that are just too good to pass up.
Black Friday in name only
For many of the big retailers, Black Friday is now more than a single day of discounts. Many will have been releasing Black Friday deals since the start of November, with the number of deals likely to ramp up as we get closer to Friday. Saying that, don't panic that you might have missed the best deals, and feel pressured to start buying now. The busiest flurry of deals will still hit on Friday. 
Set up an online account
If you're planning to shop online, don't get caught on the hop. Hot deals can come and go in minutes, so it's worth signing-up to online accounts with your favourite retailers in advance to avoid having to hastily pop in account details when trying to grab a bargain that could fly off the shelves. Pre-enter your payment and delivery details, so you can complete purchases quickly once deals pop up.
Sign-up to alerts
Set up alerts, if you haven't done already, with key retailers – such as Amazon – that will notify you when prices change on items you're monitoring. It's also worth making sure you have push notifications sorted for certain retailers on social media as some outlets will save their best deals for Facebook, Instagram and Twitter.
Compare pricing before committing
Don't get caught up in the gold rush mentality. Even if you think a deal is likely to disappear imminently, it's always worth quickly comparing prices on other retailers to make sure it really is a bargain. Check, check and check again – remember, things are not always the bargain they may first appear!
Research products beforehand
If you have a good idea what's going to be on your wish list, do your research on those products. There's no point grabbing a bargain if the product you're looking for is no good, or it's not actually what you wanted.
Check price history
Black Friday is all about discounts but that doesn't mean every deal is the bargain of the century. Check the price history of a product you're looking to buy. You may find it was available at the same price or a cheaper price earlier in the year. There are actually tools now, for example, Camel, Camel, Camel, which will check price histories on sites like Amazon, so you can see if it's a good deal or not. Why rush to buy something if there's a chance it will be reduced again – particularly if you don't need it right now.
Price matching
Some sites will price match, so if you see an item cheaper on another website or in another shop, the retailer might be willing to match the price or refund the difference if you discover after you've bought something that you could have got cheaper elsewhere. It's always worth asking.
Cyber Monday
Black Friday used to be principally for the high street but now it's online as well, so it's easy to forget about Cyber Monday, three days later. It's worth holding some budget back because there's always some fantastic deals to be snapped up on Cyber Monday, particularly on small appliances and tech like laptops and TVs.
Happy shopping! I hope you bag some bargains!