What are the books that you remember from your childhood? Are there books on your children's bookshelves that you had on your bookshelf as a child? I do love it when that happens, when you stop and realise that you are reading the same books to your children that your parents read to you.
Rod Campbell's lift-the-flap book Dear Zoo has been a firm favourite with toddlers and parents alike ever since it was first published in 1982. This hardback edition to celebrate 35 years of the much-loved preschool classic has a jacket with shiny gold foil and slots neatly into a specially designed gift slipcase.
35 years, that makes me feel so old! This was one of those books I had on my bookshelf when it first came out in 1982.
Just like I did back then, my children love lifting the flaps to discover the animals the zoo has sent – a monkey, a lion and even an elephant! But will they ever manage to send the perfect pet? You will have to wait and see.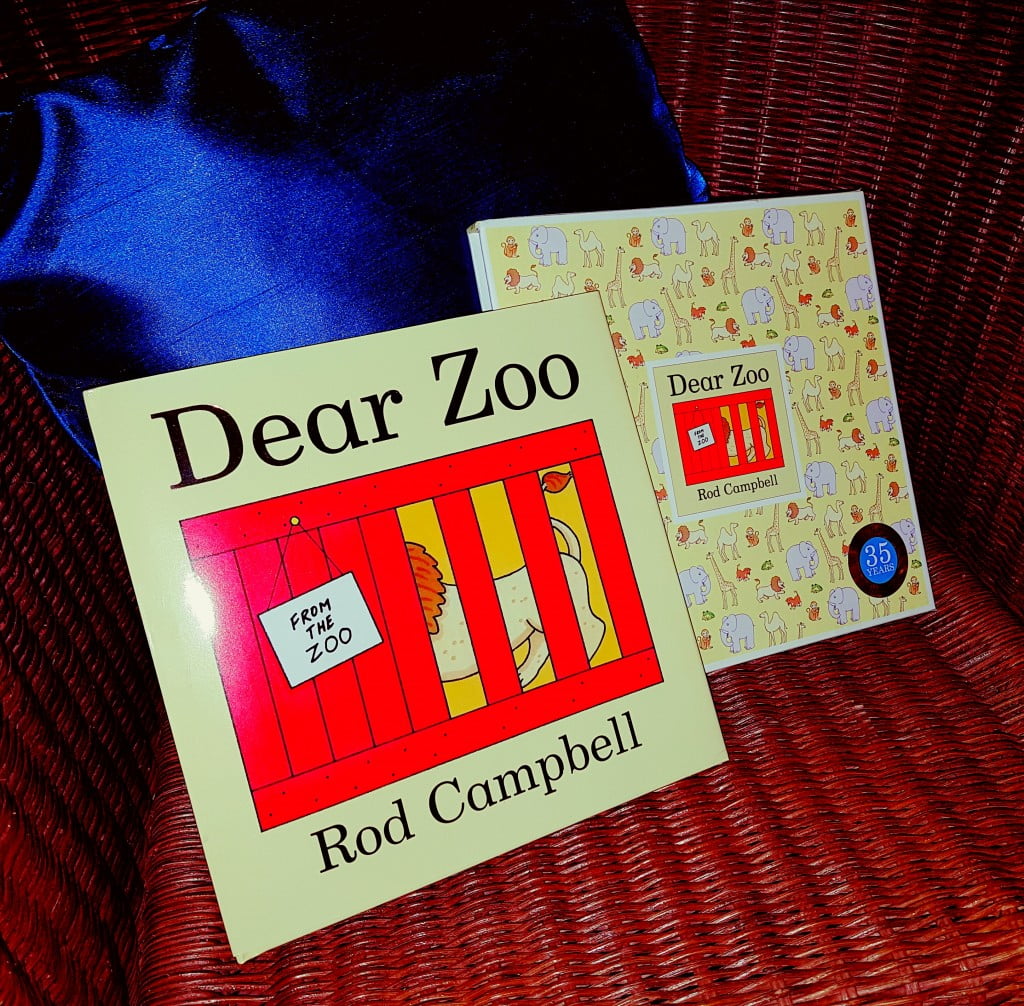 With bright, bold artwork, a catchy refrain and a whole host of favourite animals, Dear Zoo is a must for every child's bookshelf – and the extra-thick paper, shiny foiled jacket and beautifully designed slipcase make this the perfect birthday, Christening or Christmas present to be treasured for years.
Rod Campbell has been writing and illustrating children's books for over thirty-five years. Best known for this classic lift-the-flap book, Dear Zoo, but he is also the creator of the much-loved preschool character Buster.
This year there will be an exciting programme of anniversary activity which will include new publishing, an ongoing licensing programme, Dear Zoo live on stage plus an unmissable Easter treat at ZSL London Zoo. The Dear Zoo Trail will be open through the Easter holidays at London Zoo and families will be able to follow the story of the Dear Zoo book, with fun trail stops, animal facts and photo opportunities along the way.
Sounds like fun right?
So grab a copy of Dear Zoo and curl up with the little ones to find out which pet they settle on by the end of the book.