We all know a diet rich in a variety of colours of fruits and vegetables is good for us. We've all had the 5-a-day message and the "eat the rainbow" message drilled into us. Still though, many people fail to include fruits and vegetables in their daily diet.
This is why FOGA created the Plantshake – their delicious range of instant, 'just add liquid' whole plant smoothies, made from freeze-dried fruits and vegetables – the easiest way to soar past your five a day, as one daily plantshake. These can increase your fruit and veg to up to 30 portions a week! No chopping, no peeling or no blending necessary – simply shake for a healthy breakfast. Easy as that!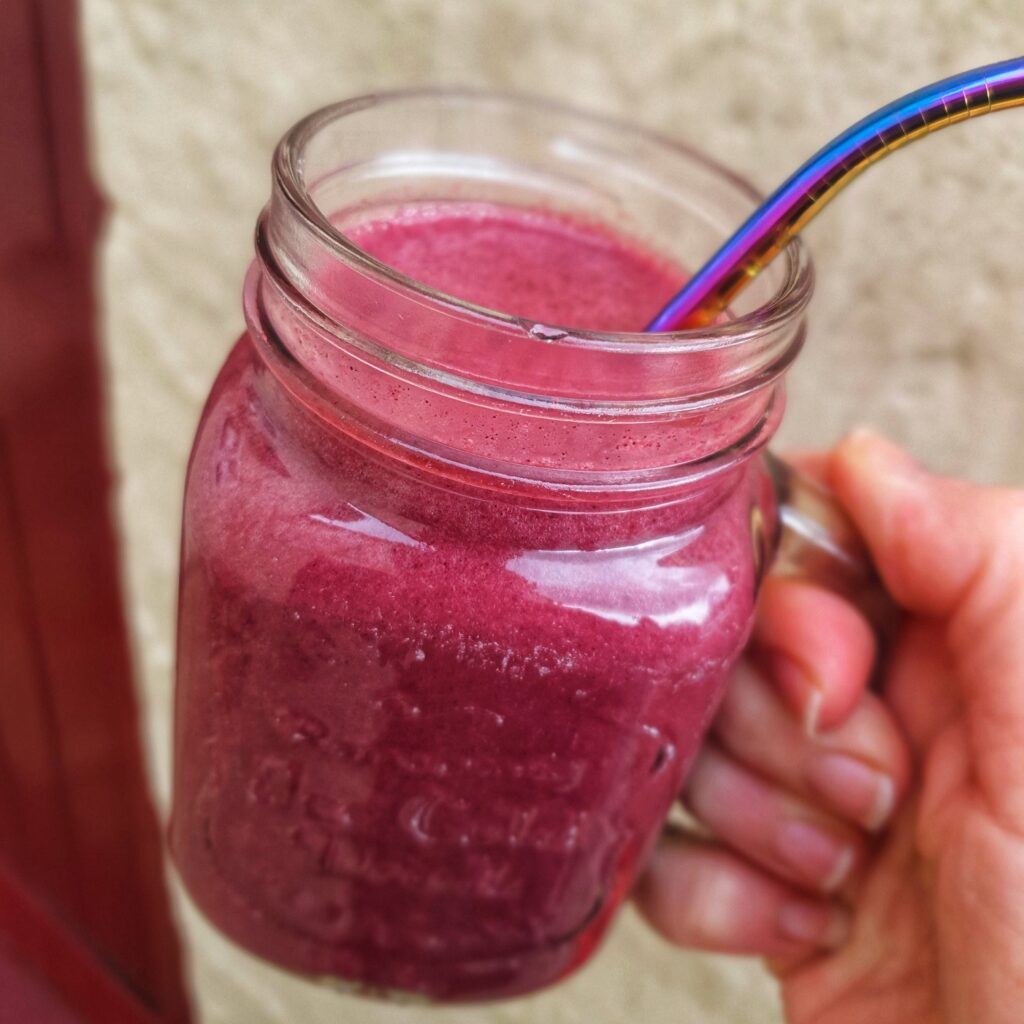 Switch it up
Plantshakes are a healthy swap to premade bottled smoothies, which are all juice and no fibre, and with some containing more sugar than a doughnut! Awful right?
FOGA uses only premium, whole, freeze-dried ingredients that retain the gut boosting fibre and energising vitamins of fresh fruit and vegetables. FOGA aim to use 100% organic ingredients and no juice, sweeteners, or artificial ingredients in any of their range of 13 unique and mouth-watering flavours. Including the likes of: Banana and Turmeric, Peach & Cayenne, Coffee & Peanut, Blueberry & Acai, Blackberry & Chia, Beetroot & Ginger and Kiwi & Greens, with more exciting recipes being created all the time.
When?
Plantshakes are perfect as a mid-morning snack, or to energise pre or post workout, and contain just 100 calories per 250ml serving. They are conveniently portioned into 30g pouches – just add water/plant milk and each pouch shakes up into an instant smoothie – perfect for keeping in your bag or at your desk for quick on-the-go nutrition when you don't have access to blender.
I blend every day, but sometimes you just need something you can grab quickly. With theses you don't need to chop, peel or blend – just add water and shake.
A force for good
FOGA believes that business should be a force for good, they include a pre-paid envelope in every box so that used pouches can be sent back to them and recycled, ensuring nothing goes to landfill. I absolutely LOVE this about this company!
Not only this, but, for every person that signs up to their mailing list FOGA plant a tree in an area affected by deforestation – a step towards offsetting the impact of their deliveries. Last year alone they planted 10,000 trees!
Tell me more
A week's supply contains as many as 30 different fruit and vegetables, plus seeds, spices, superfoods and adaptogens, and each contains about two portions of whole fruit and veg. You can build your own box and select your favourite flavours, and either opt for a one-off box, or subscribe for a regular supply which the whole family can enjoy.
Subscriptions from £2.26 per shake. A starter kit of 7 shakes + shaker is £22 – Monthly pick-and-mix and multipack subscriptions available from foga.co/plantshakes/ .