Do you check your breasts for lumps and bumps, changes to skin and so on?
How frequently do you check?
New research carried out by Breast Cancer Now, the UK's leading breast cancer charity, reveals that while breast cancer remains the most common cancer in the UK, with more than 50,000 women diagnosed every year, an alarming 46 per cent do not personally check their breasts regularly or have never checked them at all.
Awareness of the signs and symptoms of breast cancer to look out for has grown steadily over the last few years thanks to campaigns like Breast Cancer Now's TLC (Touch Look Check) and Five Signs of Breast Cancer**. However, the number one reason women don't check more often remains simply that they forget. This year 43 per cent admitted forgetting and 37 per cent said they are not in the habit of checking.
Those between 18 and 24 check themselves the least (39 per cent check regularly compared to 46 per cent nationally) and London has the smallest proportion of women checking regularly (38 per cent), while the North West has the highest number in Britain (55 per cent).
Although there has been real progress in awareness about the importance of breast checking, Baroness Delyth Morgan, CEO at Breast Cancer Now, says there is still cause for concern:
"While we're proud of the progress that we've made over the last decade since we started running our TLC campaign, these results are worrying.  We all lead busy lives and, while it's understandable that checking your breasts can easily get forgotten, spotting cancer early can make the difference between life and death, which is why we'll keep reminding women how important it is.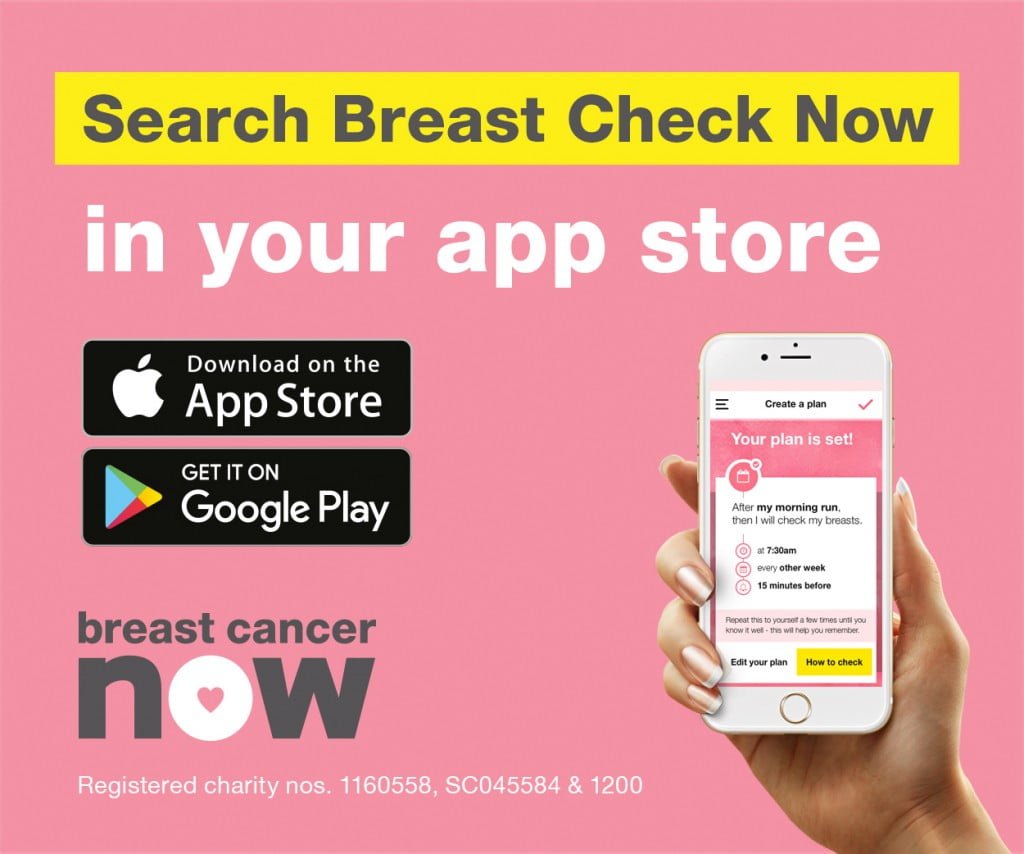 Breast Cancer Now is making it as easy as possible for women to remember to check themselves with the launch of the new Breast Check Now app.
The free app aims to help women get into the habit of checking their breasts regularly by setting up a plan that's easy to remember and fits with women's daily lives. As well as including all the information women need on the potential signs and symptoms to look out for, the app gives you regular reminders and enables you to keep a record of your checks to help you learn what's normal for you and to see if anything changes.
Breast Cancer Now is determined to stop breast cancer and save lives. If more women checked their breasts, more lives would be saved. While most breast changes aren't cancer, in the cases where it is, catching it early means you're more likely to beat it. To download the app search 'Breast Check Now' in Google Play or the App Store.