When you decide to nurse your baby, you probably aren't thinking about what you'll be wearing whilst you're doing it – but many nursing mums quickly realise that breastfeeding your baby can mean you have to give up your old wardrobe, which can make you feel like you've lost your identity.
The problem with 'nursing' tops is that they can often look frumpy and old-fashioned. Put simply, they just don't make you feel like you anymore. I used to get so cross looking at maternity and nursing clothes in the shops, thinking, why on earth would I suddenly want to wear totally different clothes?
These days things have improved a lot, you can feed your baby without sacrificing your sense of style, thanks to these great tops and handy styling tips:
Button Up Beauties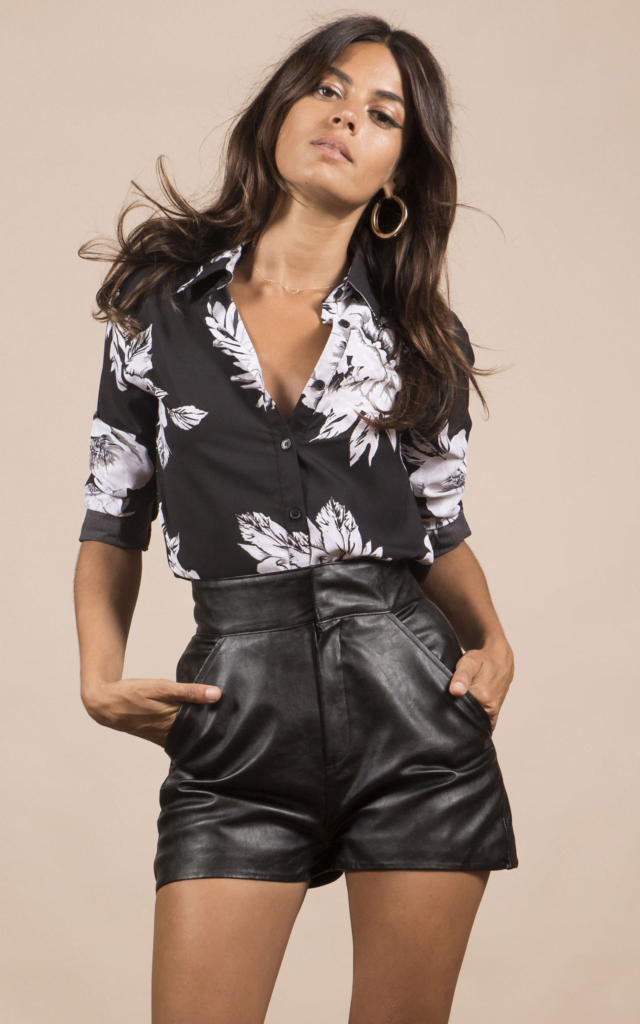 San Diego shirt in black and white peony
Button up tops are often favoured by nursing mums because they are ideal for breastfeeding discreetly. Simply pop open a button or two and your baby can access your milk without revealing yourself over coffee with your relatives!
The good news is that oversized, button up blouses are bang on-trend this season. I love this bold peony print shirt from SilkFred that will look just as good dressed up with leather leggings or trousers as it would dressed down with jeans. Add crisp white trainers to inject a modern, youthful, and urban feel to your outfit, whilst still being practical for a busy mum on the go.
Easy Access Wrap Tops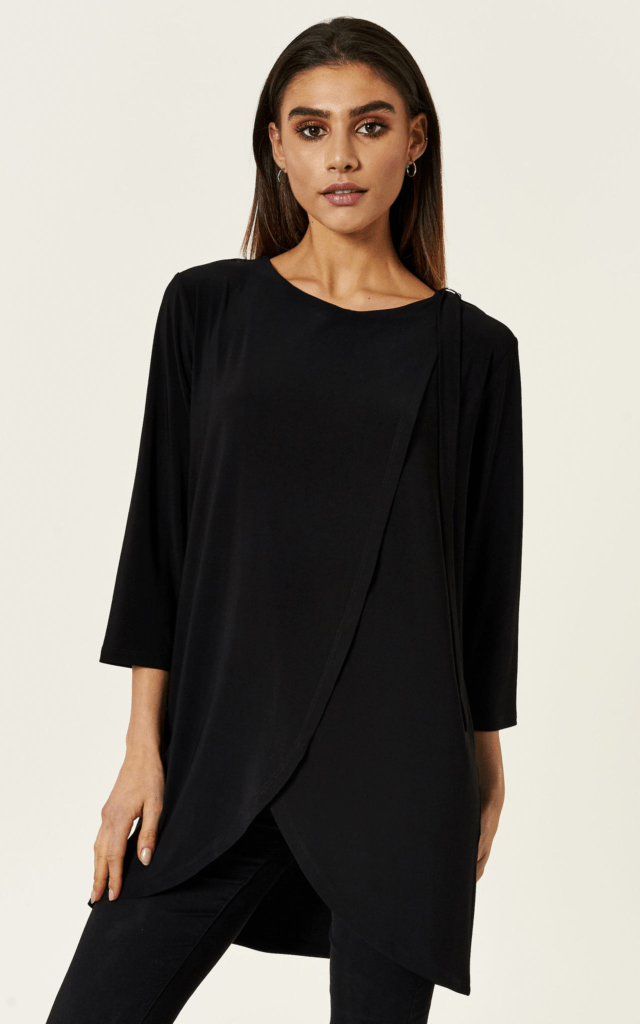 If your baby is cluster feeding and ease of access is a primary concern, as it was for me with three out of my four babies, then one of the best tops you can choose is a wrap top.
This is a great choice from a practical point of view, but it is also fashion-forward and easy to wear too. Blush pink and nude tones are ideal for showcasing a summer tan, and look great paired with black, denim, and your other favourite neutrals, whilst black is a timeless shade that goes with everything.
I love this classic black long sleeve wrap top, thanks to it's figure-flattering ruching and draping. Ideal for skimming over your mum tum, this top is the perfect shape and is also convenient for breastfeeding. It's a win-win top for everybody!
Clever Layers
Monte Carlo shirt in small green leopard
Finally, don't overlook the option of thinking outside the box when it comes to making a showstopping, statement top breastfeeding-friendly. If you wear a simple black vest underneath your favourite shirt or tee then it will immediately be easy to wear when breastfeeding. You can lift your top to make nursing convenient whilst still protecting your modesty. Vest tops are an essential wardrobe item in my view, you can instantly make a regular top breastfeeding-friendly by using a vest top!
I love the vibrant leopard print pattern of this Monte Carlo blouse: Proof that breastfeeding tops don't have to be frumpy! Leopard print is one of this season's hottest trends and is a quick and easy way to elevate any outfit and inject a fashion-forward edge into your look.