Are your children fans of brick-based toys? Do they love building and construction toys? Strictly Briks have some wonderful toys and accessories that brick-lovers will enjoy building into their construction play.
Firstly is their award winning product 'The Brik Buster Tower Toppling Game'. The perfect game for family fun brik by brik! 
Play by the rules, or make up your own (always fun), the direction it takes is up to your children as they explore the game and get creative! With five stories of fun to be had, what new heights will your toppling tower reach? 
Of course, it's not just the kids who can have fun with this! The Brik Buster offers a whopping 133 pieces, available from ages 3+, for 2 players or more and it's fun for the whole family! 
This is such a fun game for all the family – how many bricks will you get to before the tower comes crashing down? The suspense will keep everyone entertained.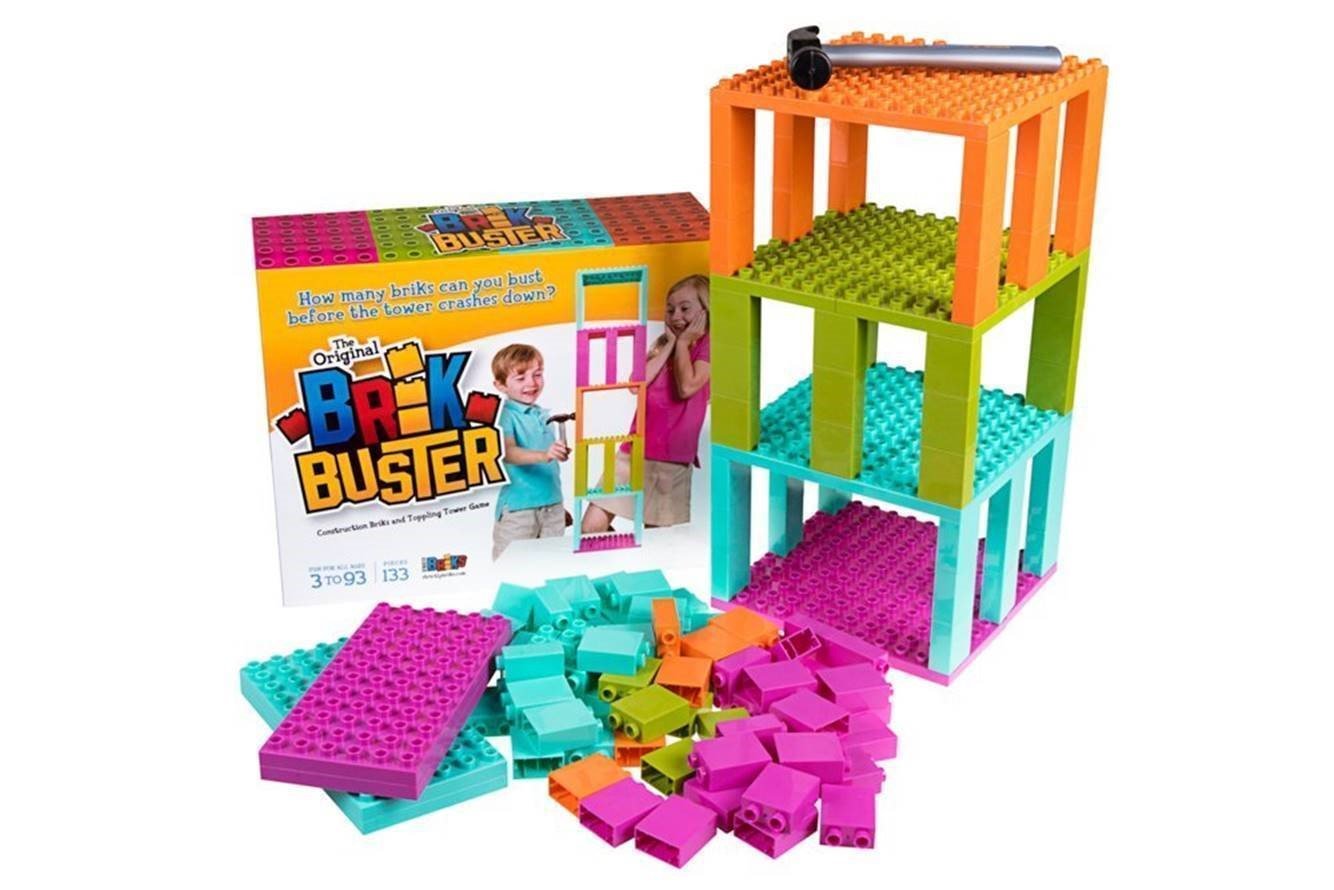 The best news about these 'briks' is that Strictly Briks® items are compatible with all major brands of large bricks, including LEGO® DUPLO® and Mega Bloks® brand sets. The Brik Buster Tower Toppling Game is available to buy online from Amazon for £26.99. A great gift idea for any brick enthusiast!
If your children enjoy creating 3D scenes with their bricks then they will love 'THE CUBE' by Strictly Briks. This Brick Building Set has 6 Interconnecting Double Sided Large and Small Peg Plates sized 6.5″ x 6.5″ x 6.5″.
"The Cube" by Strictly Briks, allows "kids" young and old to build in all directions without limitations by creating 3 dimensional scenes! The Cube plates are interchangeable, allowing for endless creativity!
You will love it too because it doubles up as a storage container, so you can either store their small bricks in or add some fun to your own desk! Use The Cube for storage and organisation of bricks, small toys, or other items like stationary.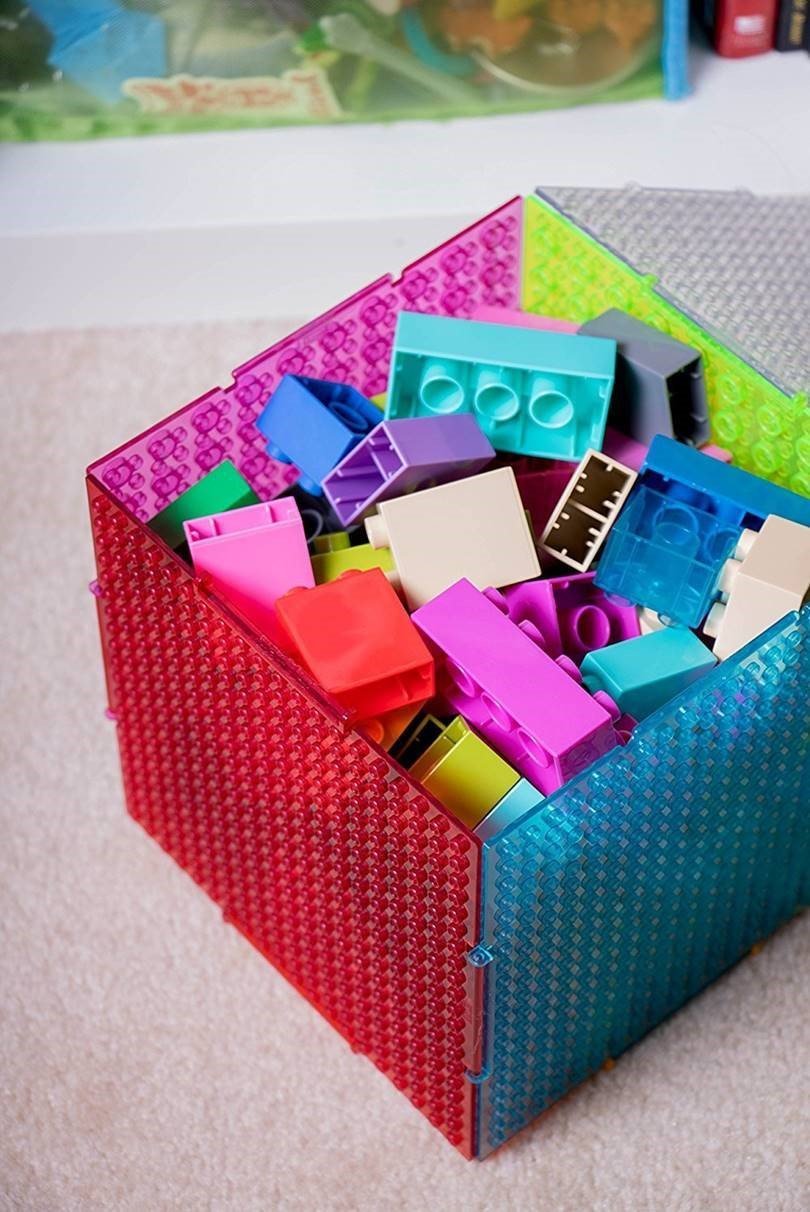 Strictly Briks® classic building bricks 'play nice' with other toys and are 100% guaranteed to be compatible with all major brands. The classic size products are a guaranteed tight fit with any standard size building bricks, no matter what existing brand of building bricks or construction brick sets your child already owns.
THE CUBE by Strictly Briks is available to buy online from Amazon for £15.99 and is a really handy 'toy' to have. I can't be the only parent who gets tempted to suck all those tiny bits up the hoover – with the cube you have somewhere handy to store them.
If your children enjoy their 'big' brick projects and you are always struggling for those large base plates for something to build the huge construction on, then look no further than the base plate pack.
The Premium Rainbow Coloured 6″ X 6″ Construction Base Plate 12 Pack is available to buy online from Amazon for £17.99. Suitable for 3 Years + this interlocking brick-based toy offers the opportunity for building whether that's a house, castle, towers or parking garage there are no rules to this game the choice is yours! What do your little ones enjoy building the most?
The advantage of using a base plate is that each construction is not only more stable but much easier to move around should you need to, especially if the 'project' takes place over a few days!
What do you think? Which item would your children get the most us out of?