I recently shared a juicing infographic with you, which contained some handy tips for juicing as well as lots of facts. I have been experimenting with a range of juices, smoothies and milkshakes recently, using Riverford organic fruit. Riverford stock a range of fruit specifically for juicing that can be delivered directly to your door.
The recipe for homemade banana milkshake I shared recently was also made using Riverford fruit.
I have been making a range of fresh juices lately, one of which is carrot, apple and lemon. I'm never that sure how I feel about carrot juice in all honesty but blending it with the right ingredients can be a bit of a winner.
Carrot juice has lots of benefits including: improving the quality of breast milk; aiding digestion; increasing metabolism and reducing cholesterol.
Apple juice is a natural antioxidant with cancer fighting properties, keeps your blood vessels, ligaments, tendons and skin healthy and helps to produce collagen.
Lemon juice supports weight loss, aids digestion and helps replenish your body after a workout.
This was great in the morning to zap me up a bit after a busy night again with the smallest one.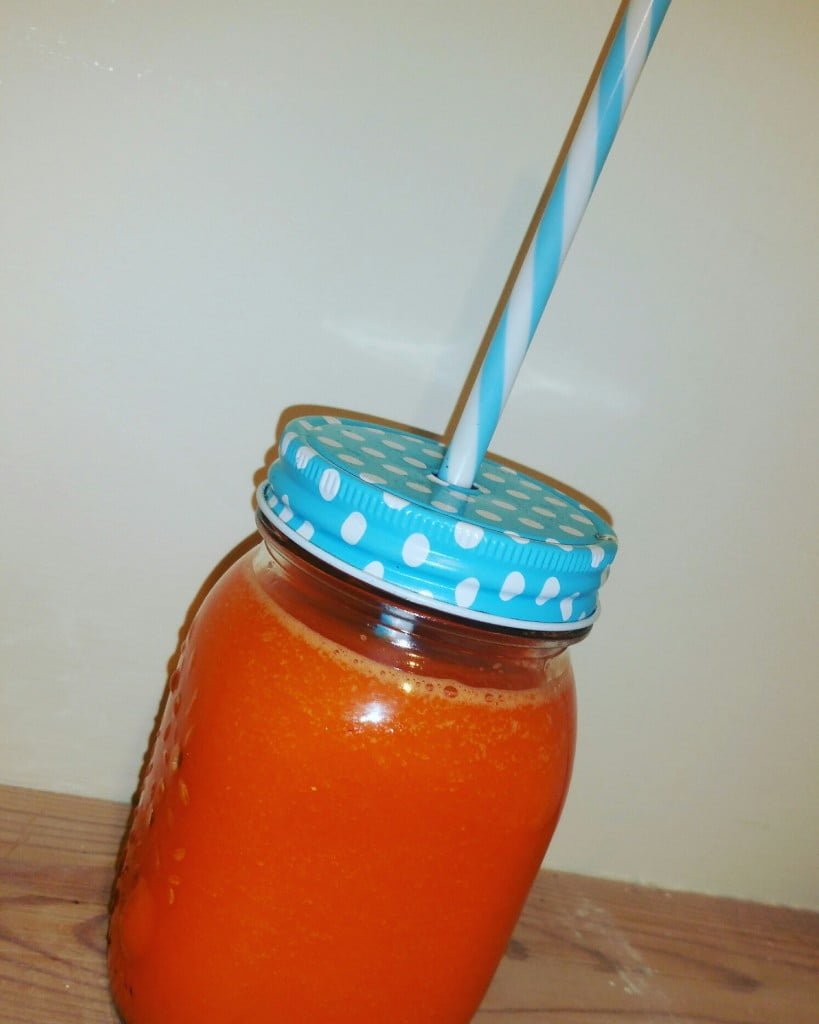 It also worked really well as a workout drink in the garage…aka gym.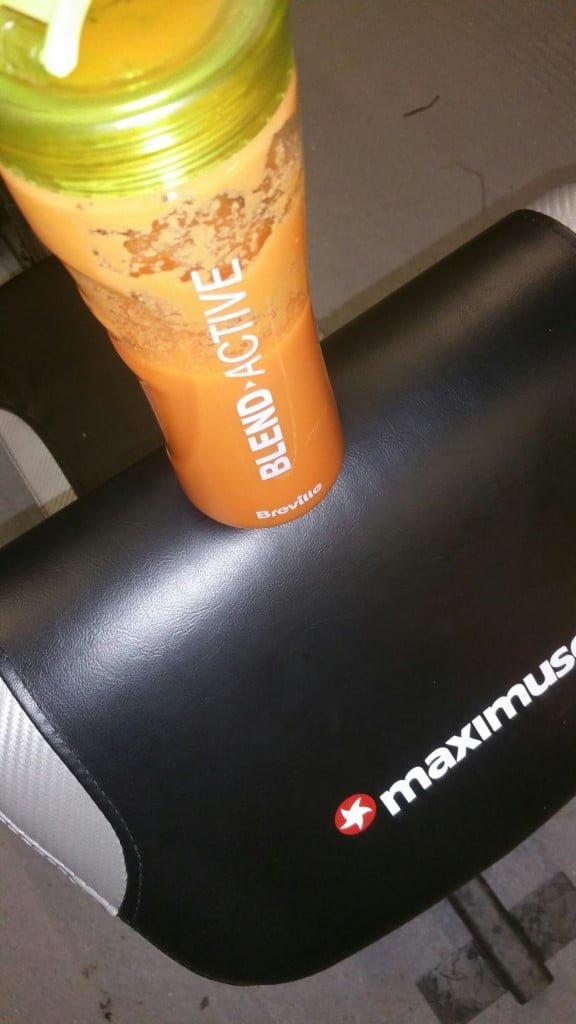 I blended three peeled and chopped carrots with half a squeezed lemon and three peeled and chopped apples.
I then added about 200 mls of apple juice just to thin it a little.
What's your view on carrot juice? Love it or loath it?