Themed parties are a great favourite amongst children and pre-schoolers. You can draw your theme from anywhere – a special colour or motif such as a rainbow, a type of animal, or perhaps a fun place like a farm or a jungle. But some of the top themes are drawn from popular culture, in particular the television programmes your children and their contemporaries like to watch.
Paw Patrol is a particular hit amongst the 2-6 year olds, and with a colourful cast of characters having fantastic adventures, it's easy to see why. It is also a great theme for a birthday party, and at PartyWorld they are experts in all things celebratory! Here are my top tips for a perfect Paw Patrol party!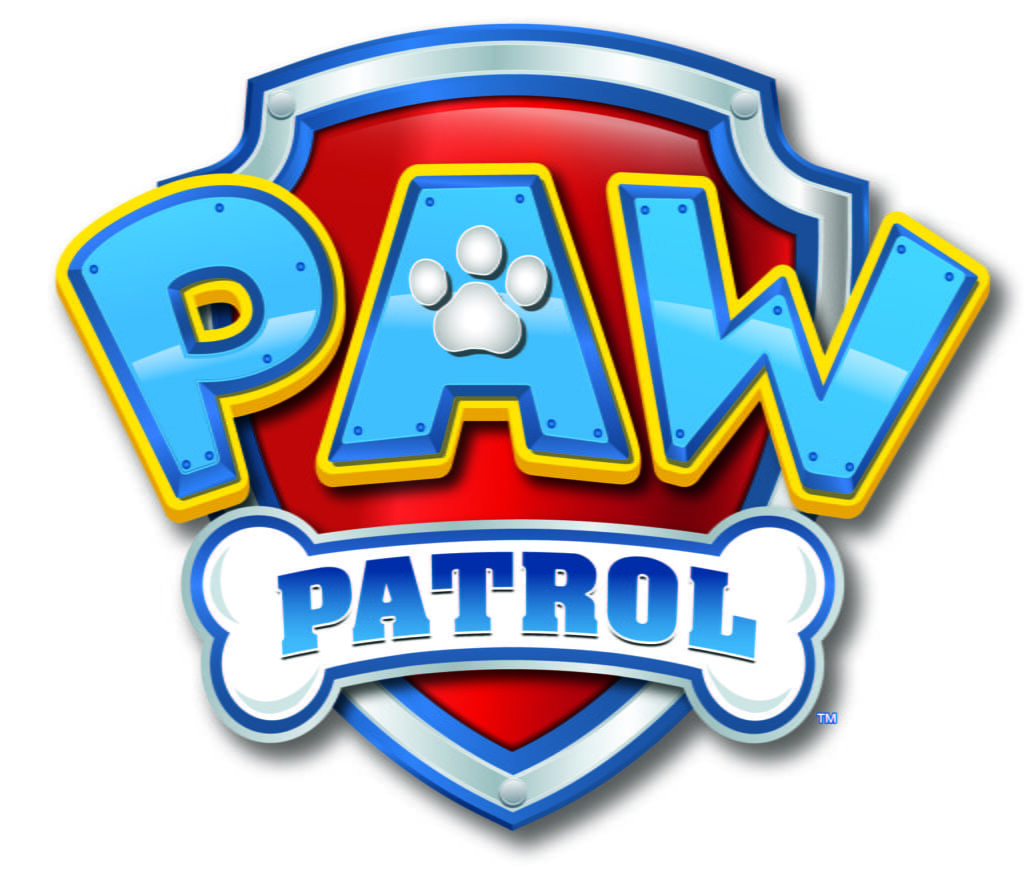 Invitations
A good party needs a great invitation to get everyone excited and let them know the details. Extend the party fun by getting creative with your kids. Ask them to draw or paint their favourite Paw Patrol characters onto cards, or for a quicker way to make lots of invitations, experiment with printing. Carefully carve a potato into the shape of a paw print, and then let your little ones enjoy using ready mix paint to stamp the image onto your invites.
If this sounds a little complicated, PartyWorld can help! Their fantastic range of Paw Patrol party goodies starts with party invites in a selection of colours and designs.
Get ready for your guests
Decorations set the atmosphere of any good party, and once again it's an area you can get the kids involved with. Pick two or three colours to work with, and using strips of coloured card create paper chains to hang from the ceiling. Kids will also love to get involved with blowing up party balloons, and PartyWorld stocks a great selection of Paw Patrol birthday balloons to get you started.
For extra excitement, invest in some foil party balloons too. With a range of designs, from paw prints to a shaped Chase balloon, and even a Paw Patrol balloon bouquet, this will really get the party started. Personalisation of your décor also adds a special touch. The PartyWorld Rubble Paw Patrol banner can have your child's name added to it, alongside their birthday message, for a celebration to remember.
Dress code
Fancy dress is always fun, and creates a sense of excitement before your event has even started. Ask your guests to come along dressed as their favourite Paw Patrol character, and then get creative with your dressing up box! Cardboard, scissors, old clothes repurposed and perhaps, if you're lucky, someone who is clever with a sewing machine…the possibilities are endless!
If you're short on time or ideas, PartyWorld stock a wide range of costumes, including Paw Patrol characters, that will set your child up to be the star of the show. Alternatively, if fancy dress isn't your thing but you'd still like to give a sense of occasion and cohesion to your guests, consider the PartyWorld personalized Paw Patrol t-shirts. They come in several designs, including the characters Chase and Marshall, and can have the name and number of your choice printed across them. Perfect for getting the whole crowd on side!
Table time
When it comes to party food, it can be hard to keep to a theme, but dressing your table well can make all the difference. The PartyWorld Paw Patrol collection includes tablecloths, plates, cups and napkins, in a range of different designs, ready to satisfy the most avid P.P. fans. A little creativity should provide you with ideas for the food to go on your Paw Patrol tableware.
Cupcakes decorated with paw prints, or maybe paw print pizzas. If you're struggling, PartyWorld make personalized Paw Patrol chocolate coins, love heart sweets, and lollipops – the perfect way to add some themed excitement to your table!
The cake
A birthday cake is a very important part of any children's celebration, and parents who have googled "Paw Patrol cake" may be feeling the pressure. There are some extraordinary bakers out there, producing sculpturesque creations complete with lifelike effigies of Paw Patrol characters. If this sounds rather challenging, consider that a standard, round cake can look pretty great when iced in the right colours and made into a giant paw print. Complete it with PartyWorld's fantastic Paw Patrol candles and you are ready to go!
Party games
It's easy to tailor traditional party games to fit with your Paw Patrol theme. If your gang are high on energy after the meal, it might be a good idea to get PartyWorld's fire truck piñata to help them work off their excitement! A piñata is a decorated figure of a familiar character or object, filled with sweets and treats. Children are blindfolded and then have a great time breaking open the piñata to reveal its yummy contents. You could fill the Paw Patrol fire truck piñata with Paw Patrol chocolates, or other small gifts that the children will appreciate.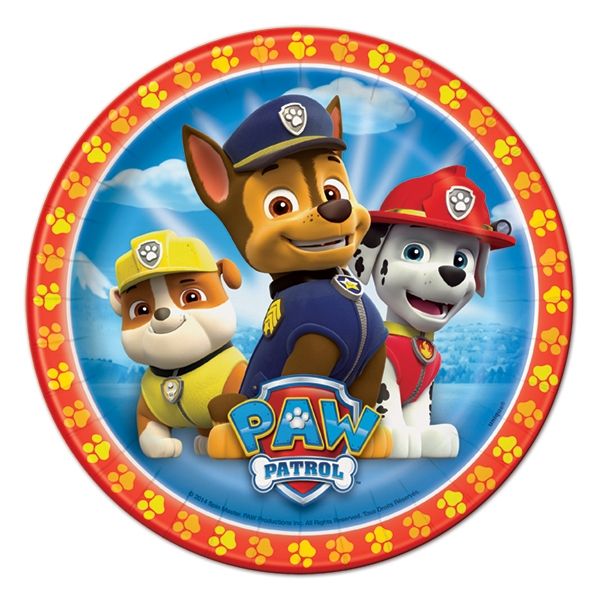 A treasure hunt is another great way to continue the P.P. theme. Use some of your decorations to signpost the way towards the treasure, or write letters from the Paw Patrol characters to the children at your party, giving them clues about where the treasure is hidden. Create their own Paw Patrol style rescue hunt, and give the treasure a Paw Patrol theme too – perhaps PartyWorld's Paw Patrol bubbles or sweets.
Exercise your artistic skills by creating a "Pin The Tail On The Paw Patrol Character" game. Draw a poster sized version of your child's favourite character – or perhaps print something out. Separately, cut out an image of their tail in cardboard, with a good blob of adhesive putty such as Blu Tack on the back. Each child will be blindfolded, and then invited to give their best guess at sticking the tail on the poster in the right place!
Party bags
After a fantastic fun filled afternoon, it's a lovely added touch to send your children's friends away with a special memento of the party. PartyWorld's Paw Patrol surprise bags take the work out of this job for you; or if you feel like curating the contents, there are many nice treats to choose from on their website that coordinate with your theme. A Paw Patrol bucket and beach set is a great gift for those lucky enough to live close to the coast, while personalised chocolates commemorating the day are a special souvenir. Just before you think your Paw Patrol party is over – don't forget the thank you cards to make sure all your guests feel valued and appreciated.