How fussy are you about the beauty products you choose? Are you bothered how they are made and what's in them? How much do you read labels?
I think I've become much more aware of this as I've got older. I'm much more aware of what I'm putting on my face and much more picky about what I buy.
I've recently been introduced to Jane Iredale UK, the clean beauty specialist where you can find high-performance, cruelty-free skincare and makeup that nourishes your skin. As a clean beauty brand, their makeup and skincare products are free of parabens, talc, phthalates, synthetic fragrance and GMO ingredients. Lots of the things that many people want out of their beauty products these days.

What I tried
For the last few weeks I've been using the Mineral BB Cream Full Coverage Foundation – Vegan daily. This is priced at £55.00.
This product contains SPF 25 (or SPF 17, if you opt for that) sun protection, and is water resistant to 40 minutes. It minimizes the appearance of pores and helps disguise fine lines and wrinkles, generally smooths and brightens skin. It is non-comedogenic, dermatologist and allergy tested, as well as being 'reef safe'.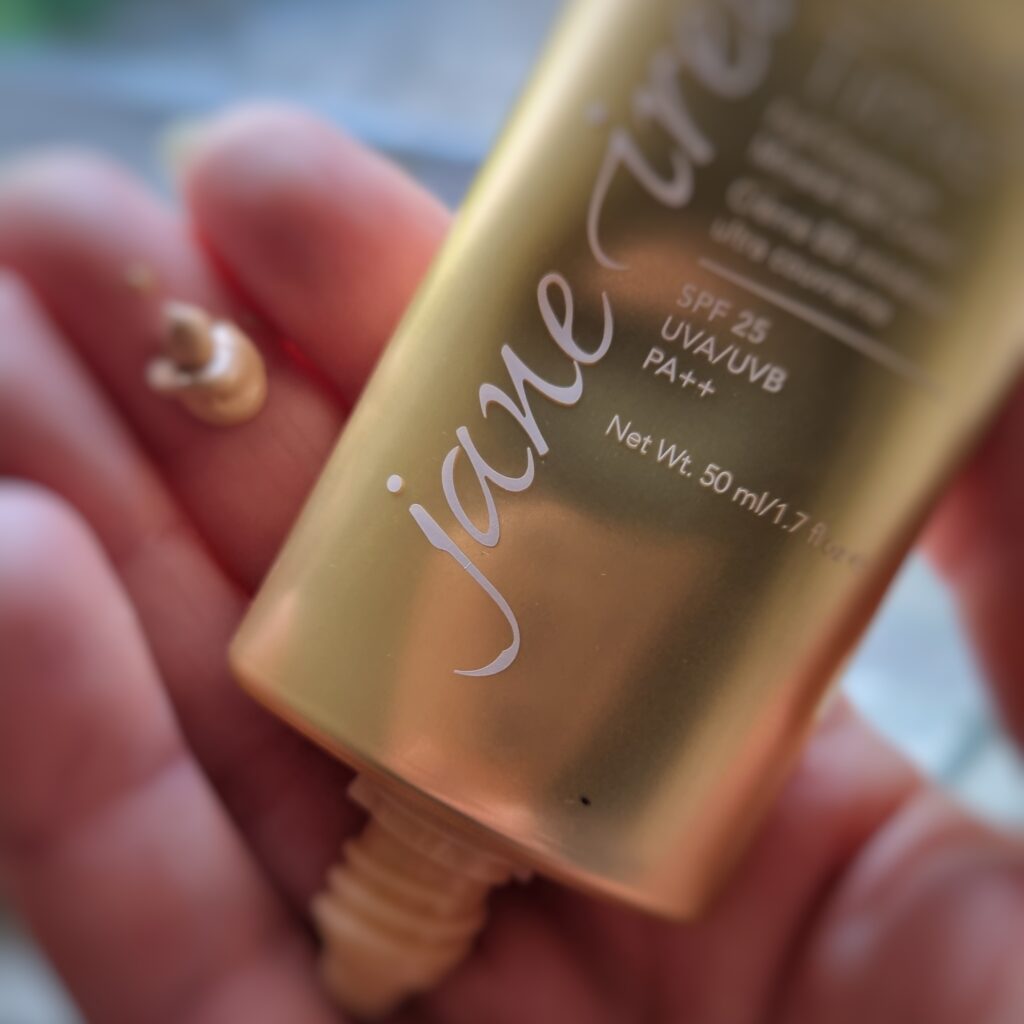 This product is also recommended by The Skin Cancer Foundation as an effective broad spectrum sunscreen, so it also comes with that quality seal of approval.
There are lots of different shades available, depending on your skin tone:
SPF 25 – shades: BB1, BB3, BB4, BB5, BB6, BB7 and BB8
SPF 17 – shades: BB9, BB11 and BB12
The verdict
I'm a big fan. Initially the price is a big downside for me, I'm not used to spending that kind of money on a face product, however, having already used the product for several weeks, I can honestly say that you need so little each time, this is actually superb value. The coverage is really good, it feels nice on the skin. It covers well, without giving that nasty 'caked' look. It feels light on the face reflects the light nicely. It also lasts all day as decent coverage.
I've been applying it with my finger tips but you could equally use a brush or sponge if that's how you prefer to apply creams.
I love the fact that it gives me SPF 25 protection. I normally where sun cream all year around on my face, so this is a really good product for me as it's a 2 in 1 in that sense.
I also really love the fact it's a 'clean' product with no nasties. As I get older I'm much more conscious of this, even if it does mean you pay a bit more, it's worth it.