Given that I know lots of my readers start their Christmas shopping in October, I have put together a list of a few ideas for this Christmas. I know that lots of people have high hopes for this Christmas, after not being able to spend time with loved ones last year. Whilst we are yet to know if COVID-19 will place any restrictions on celebrations this Christmas, it should be a significant improvement on last year.
If you are starting to think about what to buy for friends and loved ones, here are a few ideas:
Days out – the gift of time together
One lovely idea for a gift for this Christmas, is the gift of time together. Something many people are still trying to do is play catch up on all the time lost with friends and loved ones during 2020 and the first half of 2021.
You could purchase a voucher for a day out or meal or drinks, or you could create your own bespoke voucher for someone.
Maybe it's a day at a theme park or a zoo or safari park? Maybe it's a meal out or a cocktail making session, or perhaps you just want to take a friend for afternoon tea? Think about who you are buying for, what they might have missed and generate your ideas for gifts from there.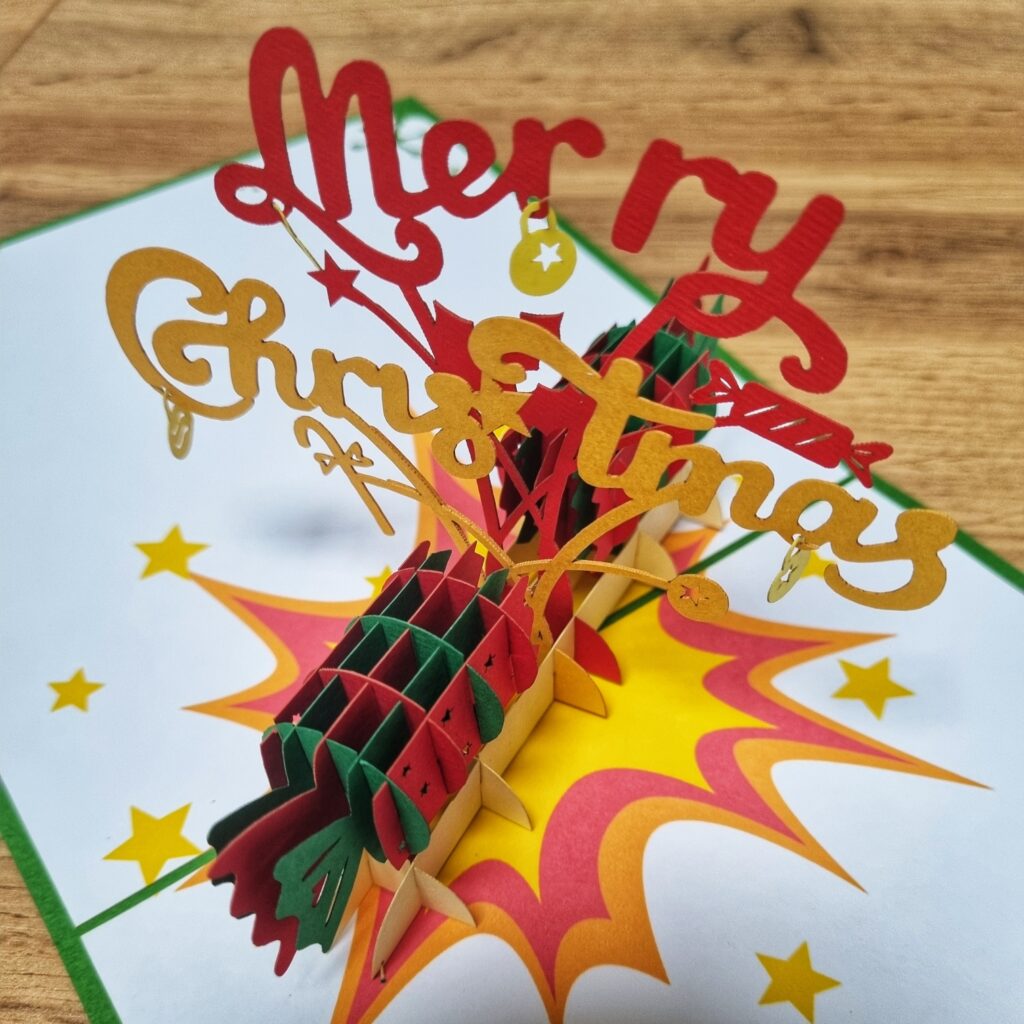 Why not choose a really nice Christmas card to present your 'gift' in? I absolutely love these pop up Christmas cards from popuppigeon.com – these are hand assembled 3D cards. They cover all occasions but they stock an especially lovely range of Christmas cards, perfect for announcing a special gift or acting as a 'voucher'. The detail in these cards is fantastic, they aren't the kind of cards that end up in the recycling after a couple of weeks! Prices start from £3.00 for a pop up snowflake, up to £7.00 for a Christmas cracker like this one featured above. These cards can only be purchased from the Pop-Up Pigeon website, they are designed and sold directly to the public there.
Food and drink hampers
Hampers full of tasty food and drink can be a lovely gift. These are often an ideal gift for an older relative, or perhaps someone you know who lives alone. You can either purchase a ready-made hamper, or you can make up your own, which can be really enjoyable in itself.
If you want to make up your own hamper for someone special, there are loads of lovely baskets around that you can purchase to hold all the goodies you select, try places like Home Bargains, B & M, The Range etc, pick up some twine or nice ribbon and away you go.
Gifts For Active Kids
There's never been a better time to take care of the kid's health. Reward the children for being active and set health goals with Fourfit Mini 2. The mini is slim fitness and activity tracker band for children that has all of the features of our best-selling adult band with a smaller strap for kids. The only children's fitness tracker to include heart rate tracking as standard!
Want to get the kids outside? Get them excited about being active? Incentivise them to get more sleep and live healthier lives? Tech meets activity, the perfect synergy keeping the kids engaged and you the parents informed.
Features: Sleep tracking, Activity level monitoring and tracking, Lung health tracking (blood oxygen saturation), Vibration Smart Alarm, Get up & move reminder (vibrates and reminds the kids to get moving in the watch to do activity if they have been inactive for a while), Step tracking, Heart rate tracking, Blood pressure monitoring, Calorie counter, Easy find from the phone app with built in anti-lose feature, 5 colour choices. These are very reasonably priced at £24.99 each – available here.
Gift Cards
If you are struggling for gift ideas this year, don't be afraid to give a gift card. I know that some people find this rather impersonal, and I have the same view sometimes, but it can also be really handy. For example, if you know someone is saving for a holiday, a house or at university for example, a gift card can actually be a really well-received gift they can put towards something.
Recycled Gifts
We all know we need to try to reduce, reuse and recycle more. Christmas can easily become a period of excess everything if we get too carried away, so why not make a few mindful purchases this year and purchase some gifts made out of recycled materials? I've recently come across Cycle of Good and I'm so impressed.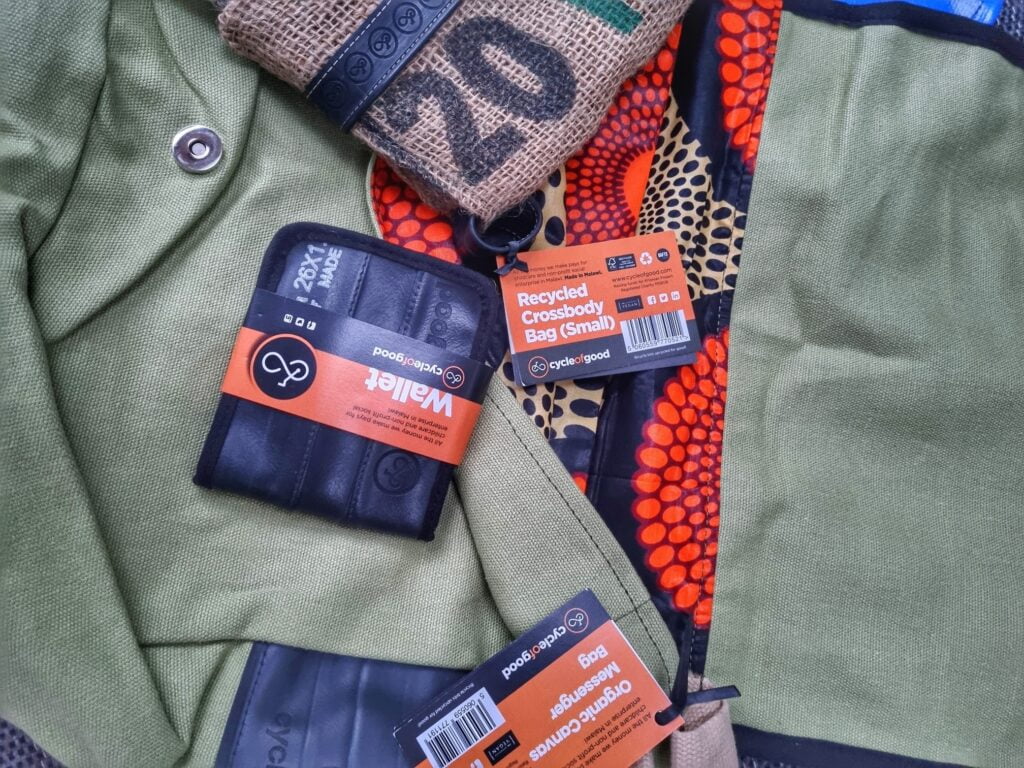 Cycle of Good is a registered charity, the team are extremely passionate about looking after our planet and they are dedicated to using recycled materials to save them from going to landfill and into our oceans. At the same time, they are also helping to end poverty in one of the poorest communities in the world.
They have sustainably made gift collections available on their website. All gifts are lovingly made by a talented team of tailors in Malawi who earn a good living and learn the trade. Any surplus income generated from purchases goes to funding education and community support in the same community of Chilomoni.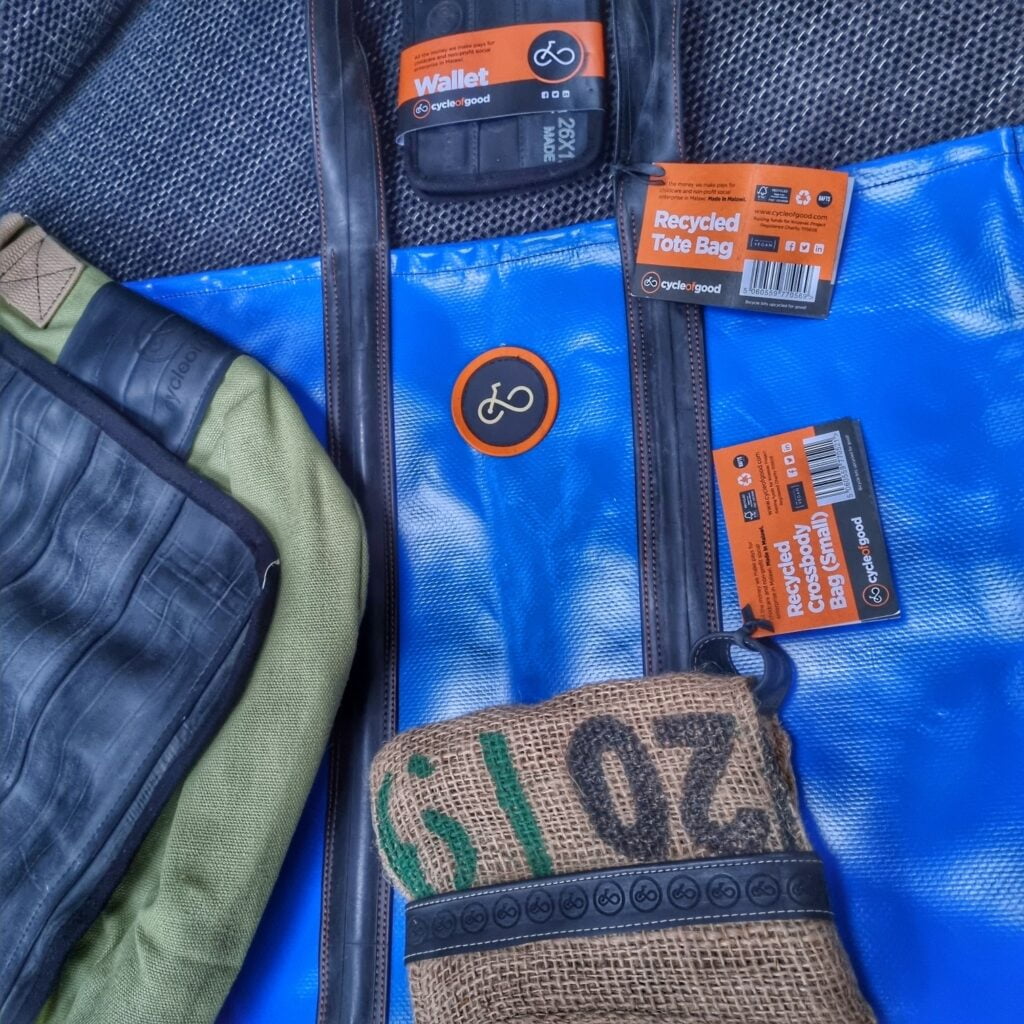 So what are the products made out of? The products are made from a range of recycled materials including recycled inner tube straps from bikes, coffee sacks and recycled lorry curtains. They use Lil Packaging who are certified Plastic Free and UK made, 100% biodegradable paper envelopes and Kite Packaging for the paper tape to pack your orders.
These products are really impressive, I love the tote bag – so practical and strong. These products are such a good demonstration of what can be produced out of recycled items.
Charity Shop Gifts
Do you love a charity shop bargain, or perhaps want to gift loved ones items from a charity shop because you are focussed on both reusing items and reducing waste AND supporting the work of charity shops? If this is you, check out a new UK-based online charity shop with items from charities across the whole country with all the money spent going to the charity. They offer a range of new, like new and second-hand items, including a wide range of men and women's clothing, perfect for gifting this Christmas.
Perhaps you are looking for something specific like women's vintage clothing or women's preloved shoes? The online store stocks a range of preloved handbags and purses for example, great for popping under the tree as a little extra. If you are serious about your Christmas gifts helping others this year, give this website a try!
Long-lasting toys
As a parent, there is nothing worse than buying a toy for your child, only for it to break soon after. It feels like such a waste of money. Whilst sometimes you might be able to return the toy, if it has broken due to a fault, this isn't always possible – some of the toys that break aren't faulty just very poorly made. These days I try so hard to keep away from things that look to flimsy as they just aren't worth it.
Try to buy toys that are robust and will stand the test of time. LEGO is a great example of a toy that can do this. Anyone have LEGO from their own childhood still? It is pretty indestructible and can provide hours and hours of enjoyment for children (and adults).
LEGO is an expensive gift but I do feel that the bulk of the time it is worth the often hefty price tag. Compared to a lot of the rubbish toys out there, you are guaranteed a quality gift with LEGO. The other thing I love, is that you can pretty much find a LEGO set to match whatever your children are into. We have Harry Potter LEGO, Marvel, Minecraft and Super Mario LEGO. If you have children close in age, with similar interests you may be able to get a large set for them to build together – it can make a great activity over the Christmas holidays!
The other sets I love which make great gifts are magnetic toys from Geomag. In particular I'd recommend the Magicube sets – these toys let your child explore magnetism and unleash their creativity.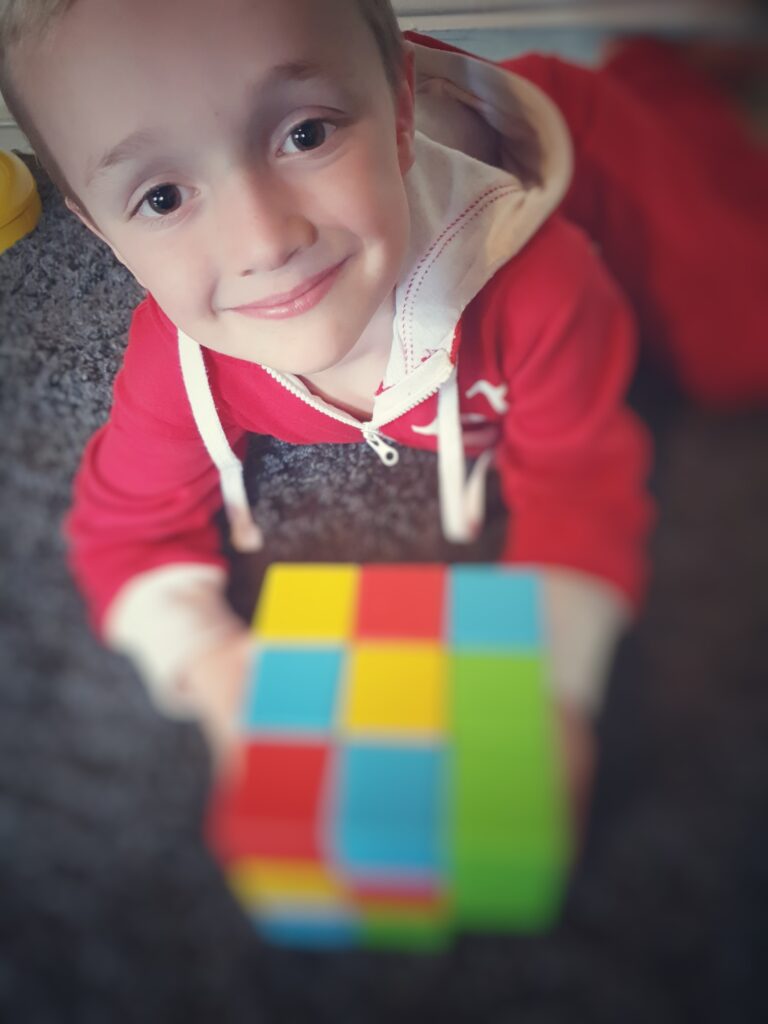 With these Magicubes cubes, your child gets the opportunity to explore magnetism while being invited inside the world of construction. The cubes can be put together in many different combinations and give the very youngest the opportunity to start developing their manual abilities.
My favourite thing about these is that Magicube's magnetism cubes are made of 100% recycled plastic!
Christmas decorations
As a child, every year I would get a new Christmas decoration for the tree in my stocking, it would be added to the tree and then the collection of decorations. I loved this. You could consider things like this as gifts. Things that people could add to their Christmas collections and bring out every year.
One idea would be something like a set of Goncks, a Nutcracker, candle arch or even a traditional nativity scene would all be good options. Also the incense smokers are small enough to make great stocking stuffers and are a great gift idea.
Wooden Toys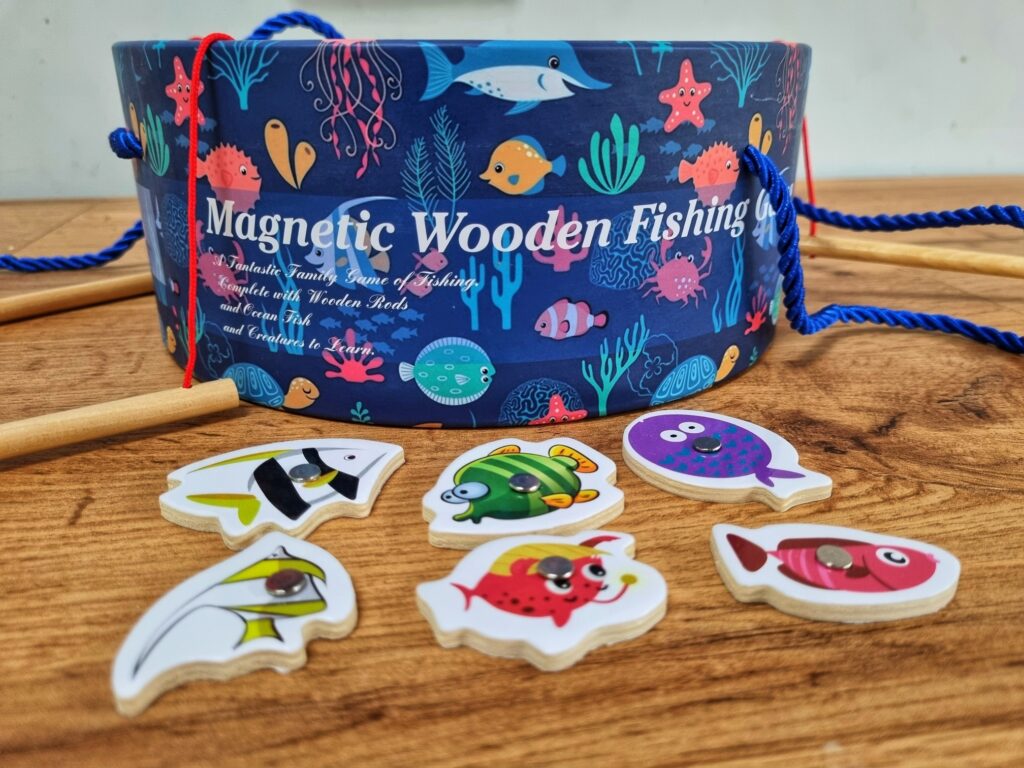 We can't get away from the fact that there will be some plastic toys on Christmas wish lists this year, but can you mix these in with wooden toys perhaps?
Wooden toys are durable and long-lasting and can often be easily passed on through generations. They are environmentally safe. Wood is recyclable, biodegradable and a renewable substance. Wooden toys are also free from the distractions that a lot of plastic toys have. They encourage children to interact with it by making various noises, sound effects or voices.
Jaques London have a wonderful selection of wooden toys in their online store. There are so many wonderful options available. It is so easy to search by recipient, which can speed things up. Toys for 3 year olds, for example, or toys for 5 year olds +, or baby toys.
They have loads of the traditional games available in their store. Snakes and ladders, for example, did you play this as a child? I used to love it. What about something like a magnetic fishing game? A great one for testing patience and co-ordination.
Wooden Toys can be so much more educational than plastic ones. I've bought lots of lovely wooden shape sorters and a Noah's Ark and just the plain wooden building blocks over the years which have lasted so well and been firm favourites in our house.
If you are considering giving wooden toys this Christmas I'm pleased to help out a little bit by offering you 15% off your order at Jaques London, just follow this link https://jaques.games/15off .
Gifts for Foodies
Are you looking for a gift for someone who is a real foodie? Perhaps someone who loves cooking or baking, or perhaps someone who loves presenting food in a stylish way? If you are searching for gifts like these, consider looking at the Christmas gifts at Sous Chef. They have a wonderful selection of hampers, food items, stocking fillers, subscription boxes and even food advent calendars.
I love this Blue Sakura Sushi Serving Set, perfect for anyone crazy about sushi like me. This, like many of their food-related gifts makes a perfect present as it comes in a stunning presentation box, adding to the overall look of the gift. Do you know anyone who would like this?
Keepsakes
If you like to give children gifts that can become treasured keepsakes, you could check out Little Tiger Gifts. This is a friendly, family run online shop based in Ipswich, Suffolk stocking wonderful and fun gifts for babies and children, many of which could easily become treasured keepsakes.
Little Tiger Gifts specialise in a range of products from Moulin Roty, Stripey Cats, Maileg, Done by Deer, eeBoo and Peaceable Kingdom.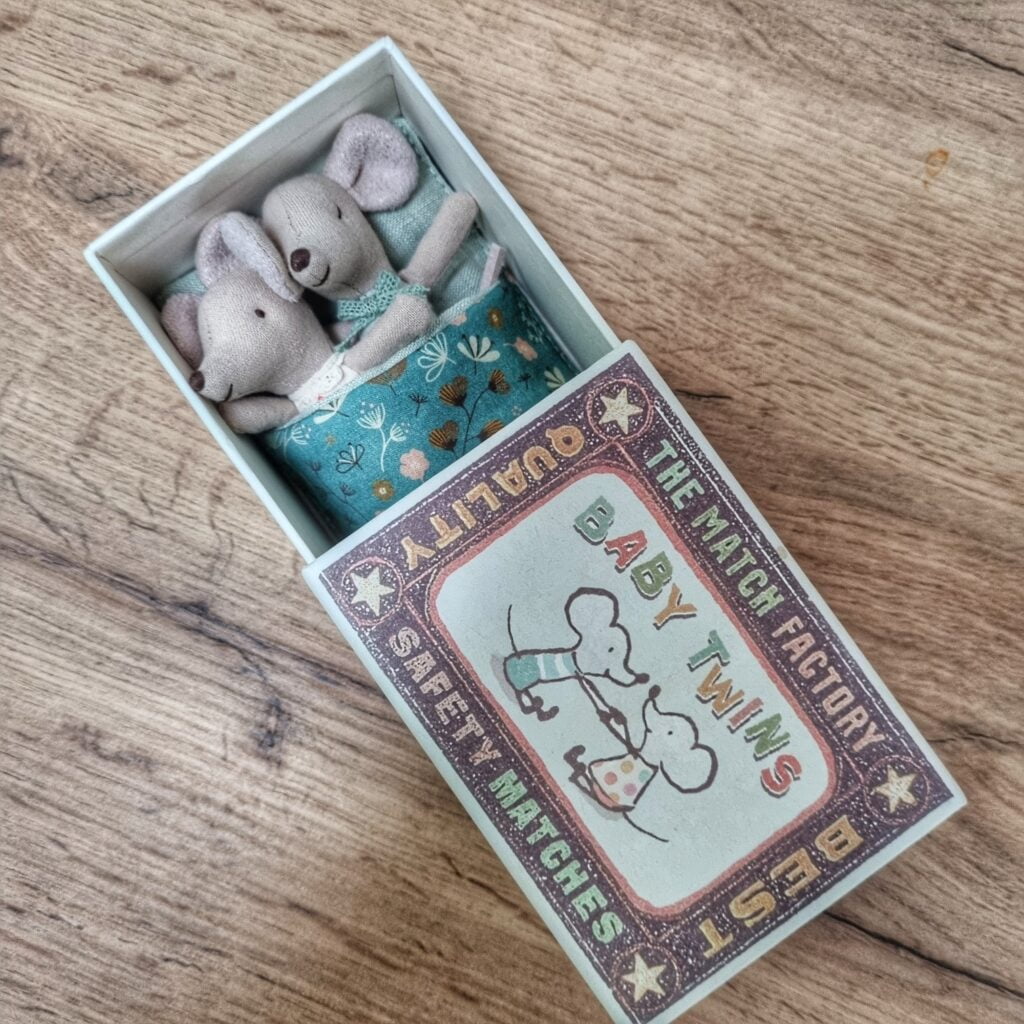 The Maileg Mice are a sweet collection of mice in varying sizes with a wonderful array of clothes and accessories. These are ideal for children who love role play. The collection can be built up over time and provide an alternative to traditional dolls house toys.
If you are looking for a gorgeous gift for a newborn, Little Tiger Gifts have a lovely range of baby comforters.
Personalised Gifts
A personalised gift can be a lovely option at Christmas. Personalising something can make a somewhat mundane gift really fun, thoughtful and interesting.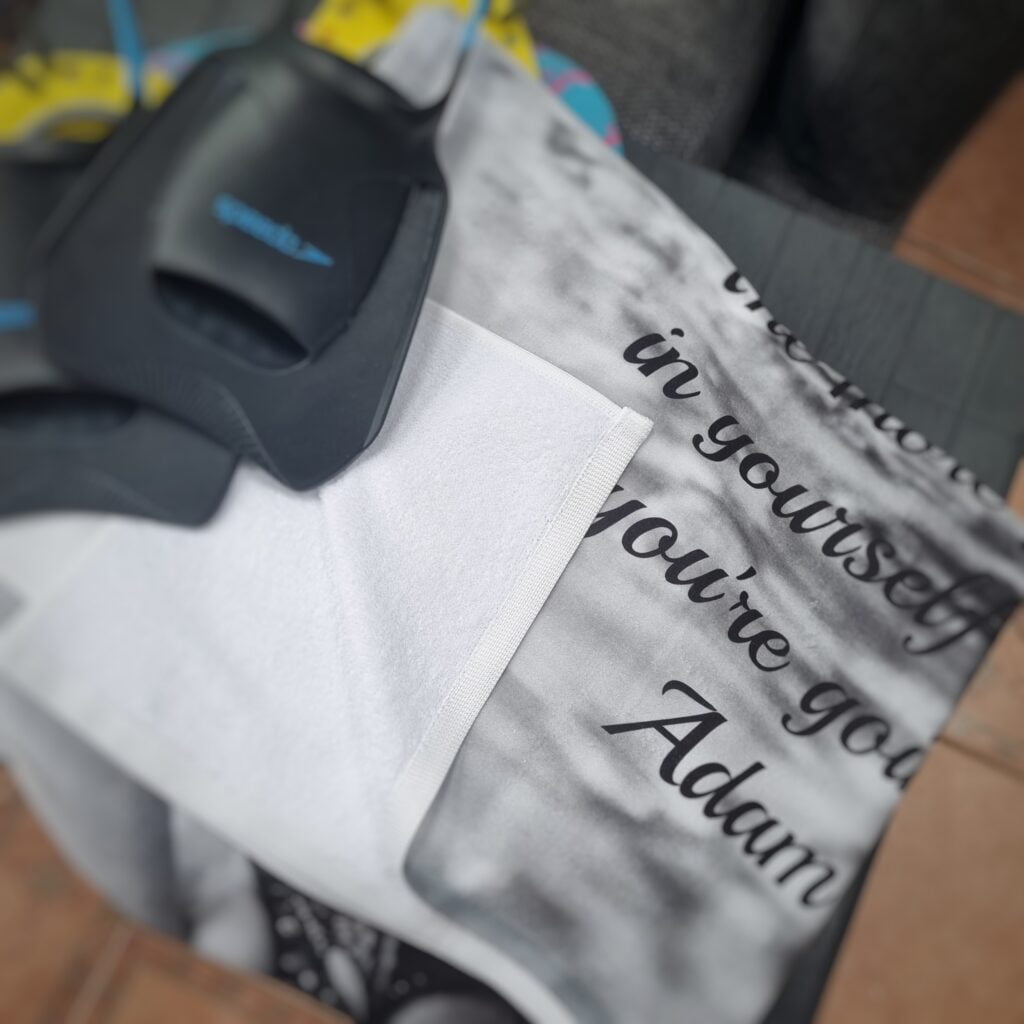 For example, a towel, cushion or blanket might not sound that interesting as a gift, but pop a meaningful photo on it or a quote and you've got something pretty special and unique to gift a loved one.
ASDA Photo do a whole range of wonderful photo gifts you can choose from which make ideal Christmas presents. Whatever your budget and no matter whether you are looking for stocking fillers or bigger price tag gifts, you can find something in their collection.
Perhaps a calendar with some lovely family photos? a set of tea towels with inspirational quotes or fun food photos on them? Maybe you are looking for a stunning canvas with an important family memory on? Or even a game or jigsaw that can be played together over the festive season?
What about a nice bottle of fizz to celebrate the festive season? You could personalise a bottle for a loved one perhaps and enjoy together? You can order personalised champagne bottles online via Say It With Champers, who will deliver directly to your door, or you could of course send it straight to the recipient.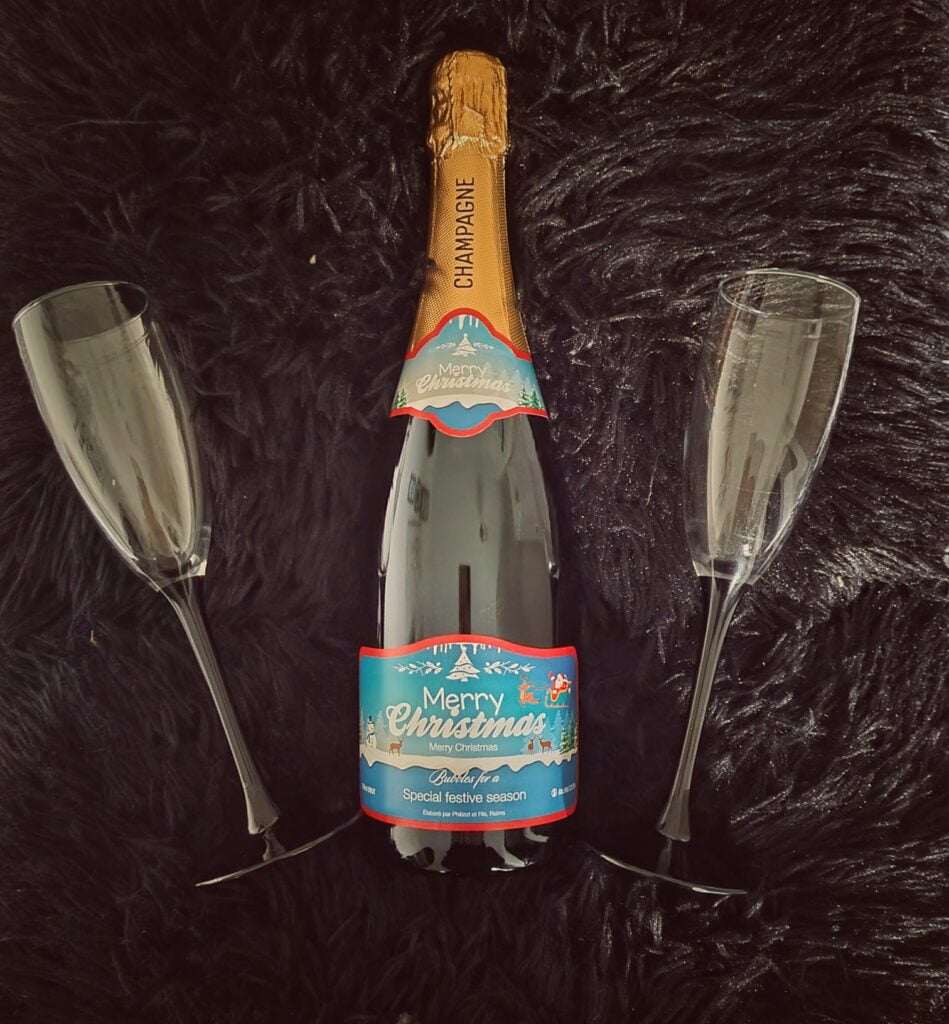 There are a couple of designs to choose from and you can personalise with your own message which is then printed directly onto the label – a lovely gift!
Creative Gifts
Christmas is a great time for giving a creative gift. We all generally have a bit more time to sit and do 'other' things that we might not ordinarily have time to do. Puzzles and crafts can be a welcome break from Christmas eating and movies. They can also be a great way to have some quality time with family members, if a couple of people work on something together.
These 3D Wooden Puzzles are really great and so satisfying to look at once once complete. We've done a dinosaur and a rhino in the past and they are just lovely. These are very reasonably priced at £10.84 on Amazon at the moment.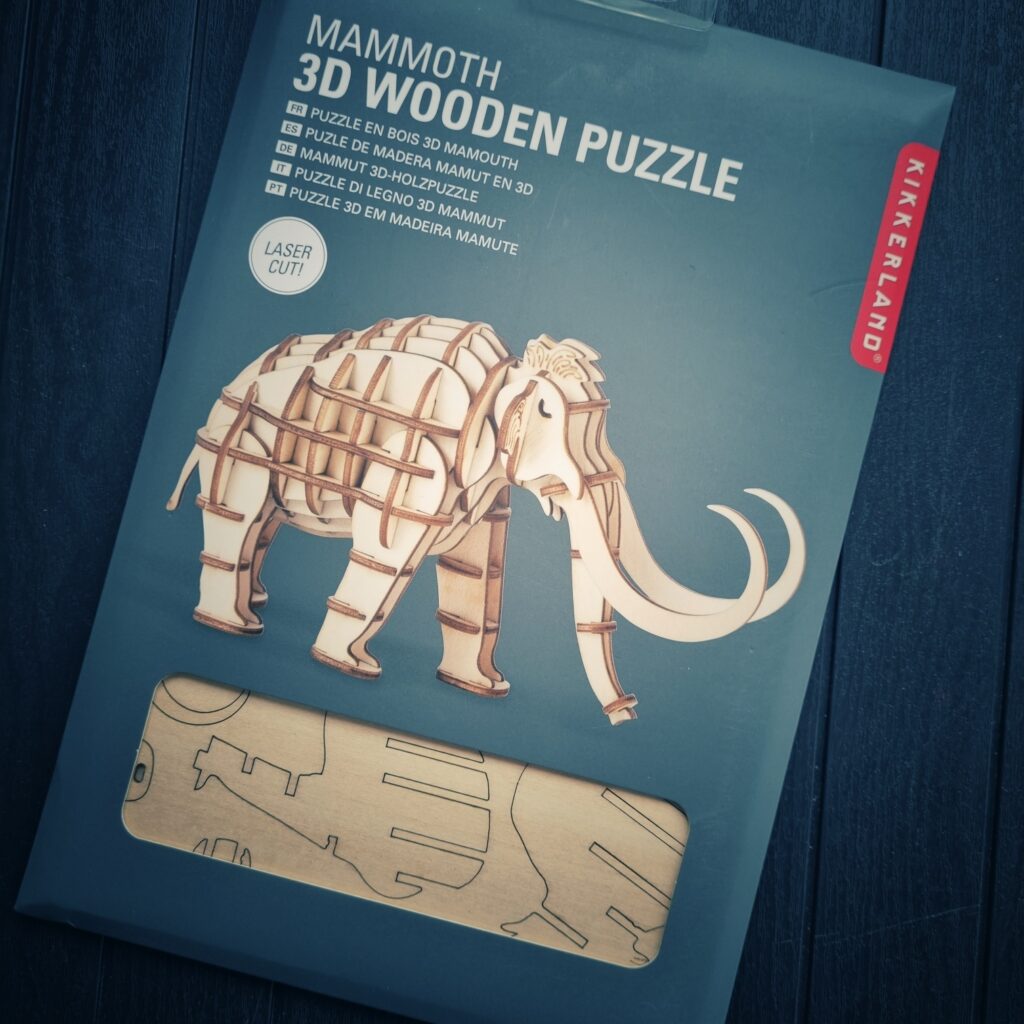 Beauty Hampers
If a food hamper isn't suited to your recipient you could consider a beauty or pamper hamper? These can be great if you know someone who likes a certain brand of products, or perhaps if the person you are buying for is just in need of a bit of a pamper.
I love to make these up myself from a range of nice bits and bobs. Don't get me wrong, you can find tons of lovely pre-made beauty hampers these days, but there is something much more thoughtful about the ones people put together themselves.
You could add in goodies like these from St. Moriz for example. They have a tan for every tone, light, medium or dark and their products are really lovely – especially if the recipient is new to tanning! The winter months can make our skin feel rubbish. We can look washed out and pale, which in turn can make mood low. Just a little glow can make all the difference. There is currently 25% off their range on the St. Moriz website for BLACK FRIDAY, and also a MEGA SALE over on their products at Superdrug, so it's the perfect time to buy.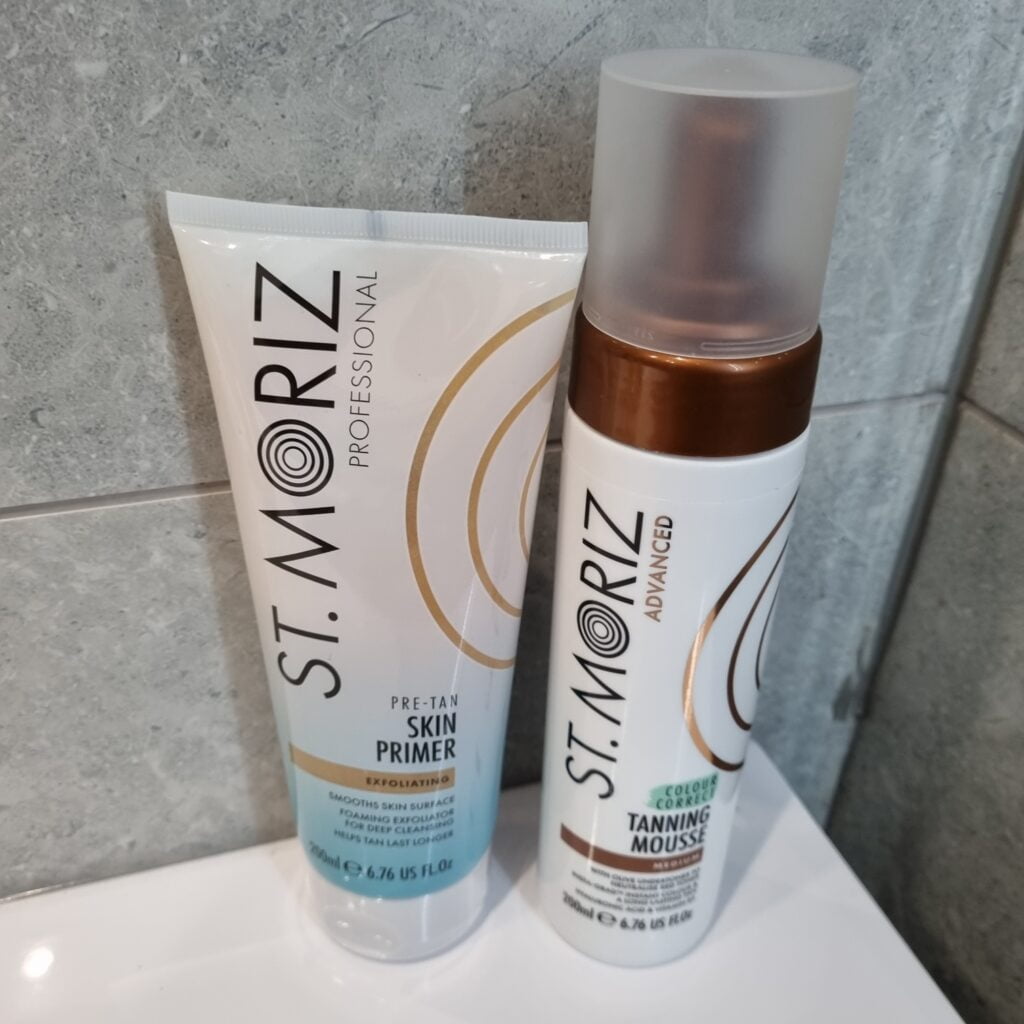 I always think it's lovely to get things like this. I had some lovely bath salts and a foot mask from a friend for my birthday this year and it was just perfect.
You can do this for adults and children. These days there are some wonderful pamper products for kids. We love the Kids Stuff Crazy range of bubble baths and foaming soaps – have you tried them? These also make ideal stocking fillers.
Kids Stuff Crazy has recently launched the most colourful collaboration ever with DreamWorks Animation's hit series Gabby's Dollhouse – bringing limited edition designs and a huge competition.
Created to help parents turn bath time from a battleground into a playground, Kids Stuff Crazy has been helping parents for 20 years. The mild and dermatologically tested products aid your child's creativity and sensory development in a fun way, offering an interactive and educational bath time. A set of these products would make a stunning, colourful hamper this Christmas.
Perhaps you have a friend or family member who is expecting a baby, or who has recently given birth. Every new mum deserves a little pamper, so why not make up your own beautiful basket of things to give her a special treat?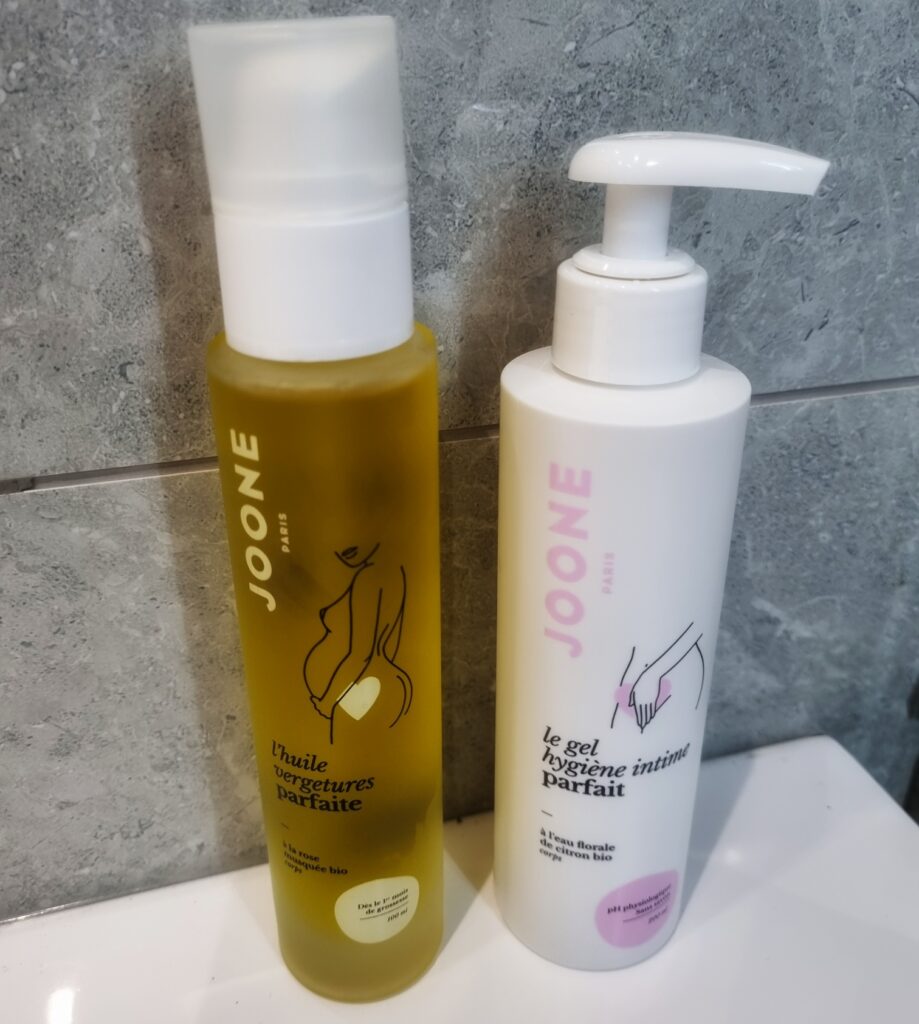 Joone have the most gorgeous items, which would make a really lovely luxury hamper. These products are made in France, they are developed with 97% minimum natural ingredients and are all certified organic. They are healthy, vegan and compatible with pregnancy and breastfeeding, so ideal products to support this period in life. The products are gentle yet luxurious at the same time, with anti-stretch mark oils and lotions available. They also have a baby range too, with a range of gentle, organic products available for newborn and beyond.
Something new to try
Christmas is the perfect time to buy something for someone that they wouldn't probably buy for themselves. What about some new perfume? The only issue is, what if you don't know the sort of perfume the person likes? To solve that issue, Dolma have come up with a Discovery Set of 12 small bottles of vegan perfumes, which make a perfect gift for someone.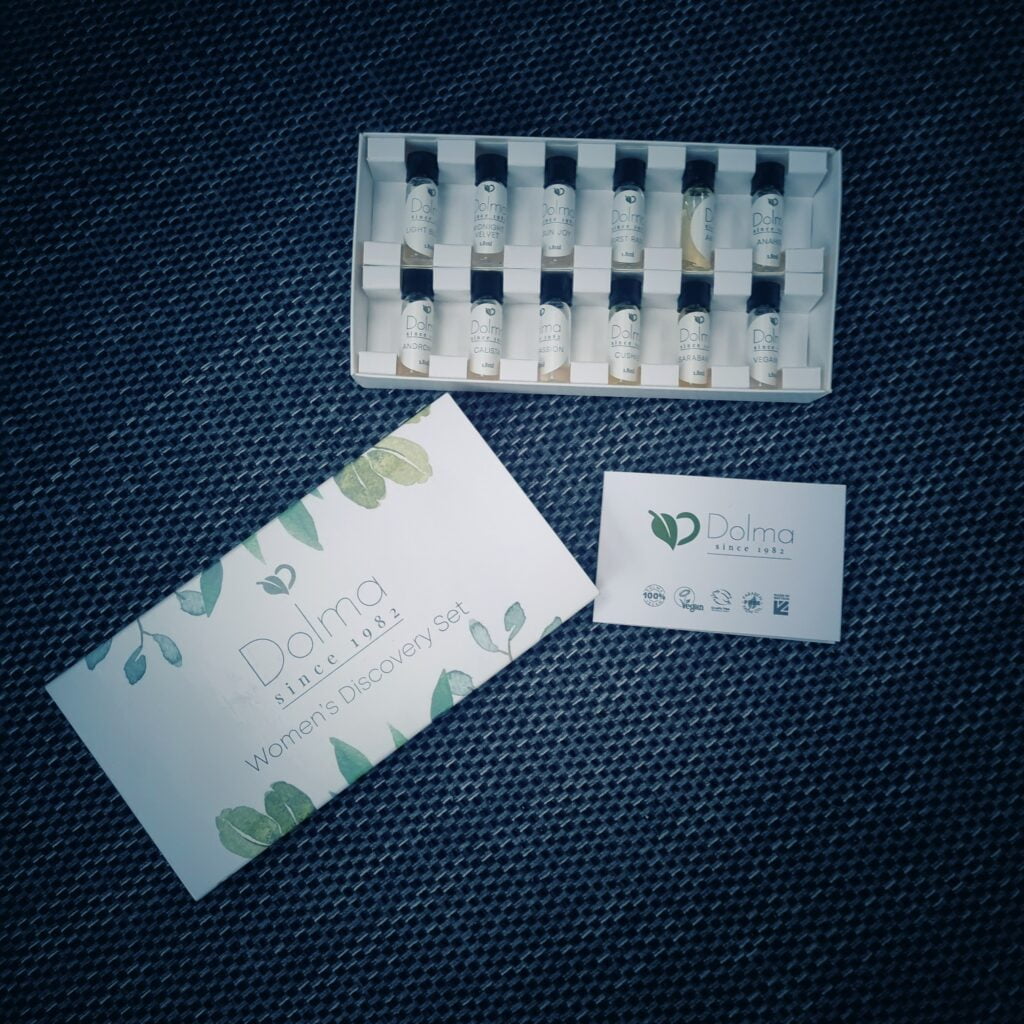 Trial all of Dolma's vegan perfumes! This vegan perfume discovery box includes all 12 of the women's fragrances: Amethyst Mist, Anahita, Andromeda, Calista, Compassion, Cushi B, Keltina, Prelude, Raga, Sarabande, Sonata, Vegamusk. What a gorgeous gift.
Group gift
If you normally buy individual gifts for people in a family, perhaps you could consider a group gift? I think this is a wonderful idea. For example if the family are into water sports, you might be able to purchase something like an inflatable SUP Board or canoe that they could all use. Or a dining experience they would all enjoy, or swing, trampoline or climbing frame the family would all benefit from. There are lots of options here.
Travel gadgets
With travel starting to take off a bit more now, perhaps you know someone who is finally off on a holiday. If that's the case, perhaps a travel gadget would be a good gift?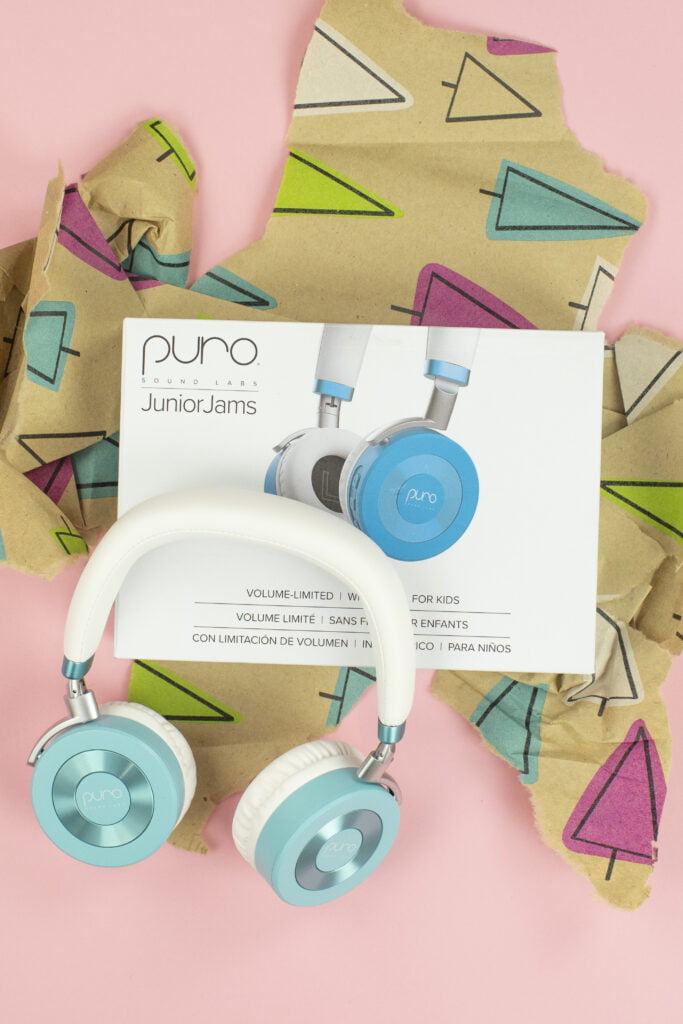 For example, how about these cool headphones? These a the Puro Sound Labs Junior Jams Children's Headphones – basically a great pair of Bluetooth headphones for kids, these are available from Amazon for £69.99 at the moment.
Durably built with aluminium construction that is lightweight and comfortable. These Puro kids headphones were built to handle any rough play. Daisy chain sharing allows two headphones to listen to the same source device simultaneously. No more fighting over who gets to watch or listen. Genius! Everyone can listen at the same time, making them great for travel and trips with young kids.
These fold flat and rotate for travel. Made from protein leather. Microphone for 2-way calling. The perfect gift for kids aged 2-13, the Junior Jams are the future of Bluetooth headphones for kids and we love them!
If these don't grab you, an alternative would be the JLab Kids volume limiting JBuddies Studio (wireless) headphones available from Currys and Argos for £29.99.
Compact and foldable, the JLab Audio JBuddies Studio Wireless Bluetooth Kids Headphones have a volume limiter so young music fans won't crank up the volume and damage their ears.
The in-line controls and microphone are great for hands-free calls or gaming. And the wireless design means your child can roam free. Plus, it's safer too.
Great for a long flight or car ride, these headphones can be folded for easy packing, and the battery lasts up to 13 hours on a single charge.
Over-ear headphones
Battery life: up to 13 hours
iOS / Android compatible
Microphone / remote / volume control
Volume limited
If you know someone who likes travel gadgets, you could consider getting them a gift from Ekster, they create intuitive everyday products that reflect the needs of a modern world and have some great travel accessories.
Ekster's smart accessories are a great gift for anyone that carries a wallet, keys, or a laptop. They will be having their largest sale for Black Friday with 40% and buy more get more deals on ALL their time-saving accessories.
Whether it's a cash clip, a laptop sleeve, card holder, key holder, tracker or weekender, there are loads of beautifully made gifts on the site.