Welcome to part eleven of our 'Christmas Gift Guide'. I've officially started my Christmas shopping now. I am always a bit caught up between wanting to be organised and just feeling it's all a bit too early, but I have even wrapped a few things now – mainly to avoid little straying eyes I have to say.
I've mentioned before on the blog that we have some big dinosaur fans in our house, so dinosaur related things are most definitely on the Christmas list this year.
I'm so excited about these dinosaurs by Schleich.  There are so many to choose from and the quality of the toys is outstanding. Just look at this little guy. These aren't just any old toy dinosaurs, the detail is exceptional.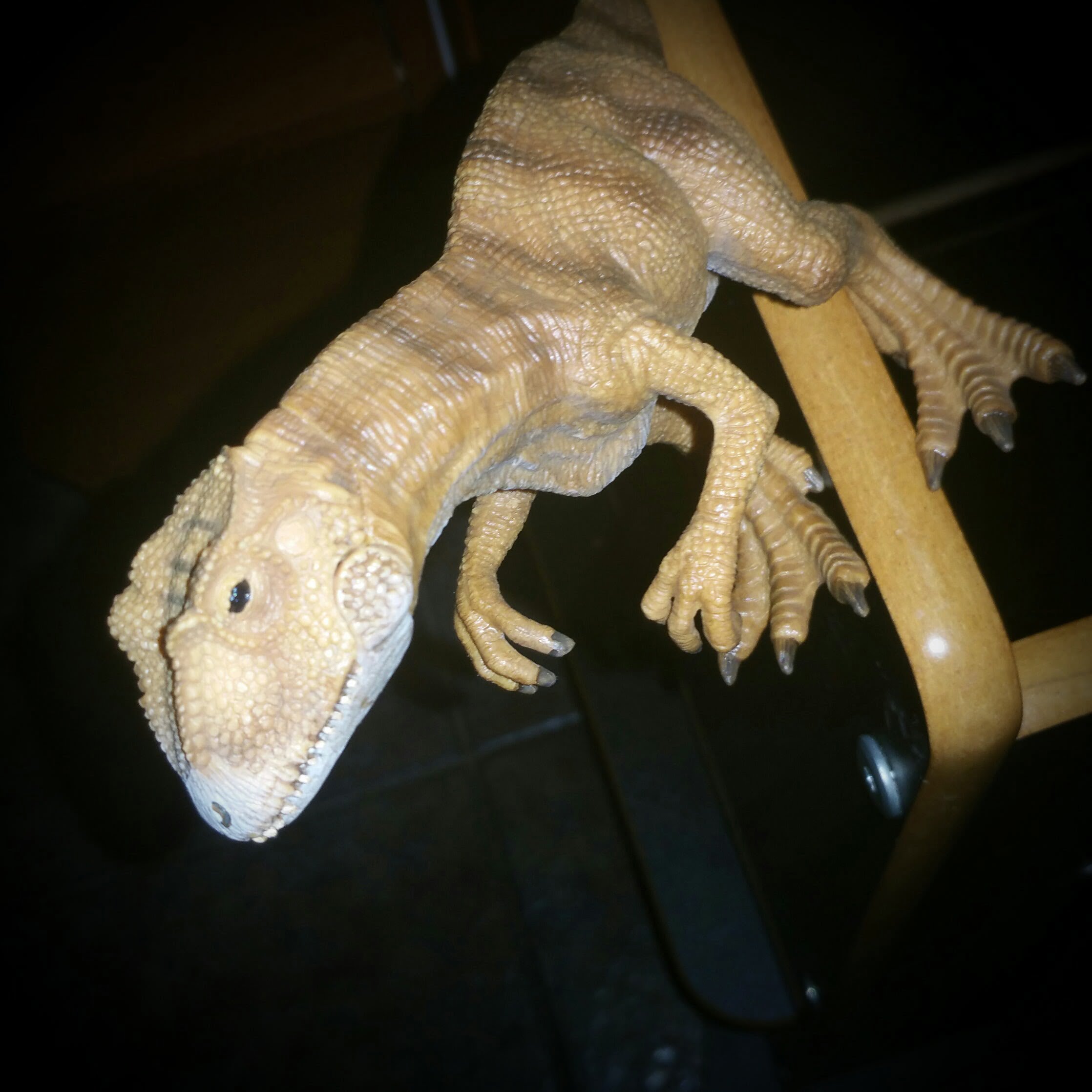 Little ones could create their own Jurassic World with these. There are so many to choose from in the collection and there are different sizes available. There are some great prices here at the moment, with many of the dinosaurs on sale.
We think these are a must for any dinosaur lover and I will certainly be guiding Father Christmas in the direction of Schleich this year.
They are priced between around £2.50 and £15.00 depending on the size and we think this is pretty reasonable.
Do you live with any dinosaur fans? Do you have a favourite dinosaur yourself? I am a little obsessed with the Giganotosaurus, which was a giant relative of the T-Rex.