Are you in full on Christmas shopping mode now? If so, you might be interested to know what Femme Luxe have available. There are some bargains to be had at the moment and some great gift ideas too. Do you buy a range of clothes as gifts? Or do you just stick to the typical clothing people gift at Christmas – dressing gowns, pyjamas, slippers and socks? Perhaps the odd woolly hat or pair of gloves?
Anyway, if you are looking for some clothing gift inspiration, especially if you have teenage daughters then read on. Femme Luxe is a favourite of many teens with their trendy, yet affordable styles.
Cropped jumpers and hoodies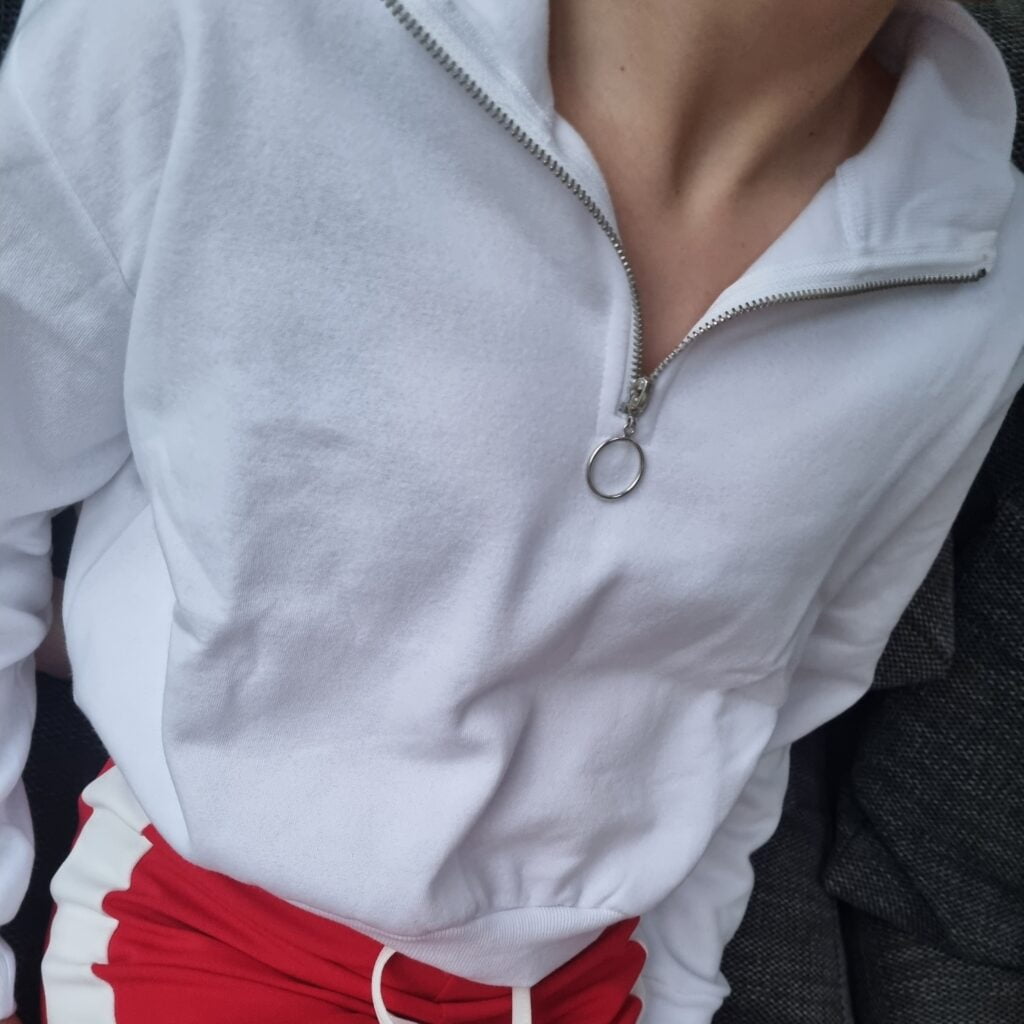 If your teen loves a cropped jumper you are in luck when it comes to Femme Luxe, as they literally have tons to choose from. They have cropped jumpers in so many colours, styles and fabrics. If they need a smart one for Christmas Day you could get them one of the many knitted crops, but if they just need something more casual, one of the jersey or sweat fabrics, like this white zip cropped jumper, would be ideal.
This white crop is perfect as it can be paired with so many things. It looks great with jeans and sports leggings, but will equally be great with shorts come the warmer weather. This is only £11.99 at the moment, so a real bargain. I think this is one of those wardrobe staple pieces.
Something Festive
There are plenty of festive items to choose from on the Femme Luxe website at the moment. Whether you want something glittery and shimmery for a Christmas party or get together, or whether you just want something more casual but in a festive colour, like this cute cropped hoodie and matching bottoms, there are tons of things to choose from.
This red and white stripe loungewear is comfy enough to relax at home in, but also smart enough to go out in. It's a lovely outfit for the festive season. If your teen prefers to party, there are some gorgeous red dresses, in a range of fabrics and styles for every taste. In the main sizes range from 6-14. There are also things like a red and black super trendy oversized check zip up shirt. These styles are so popular with teens at the moment and there are loads of these on Femme Luxe.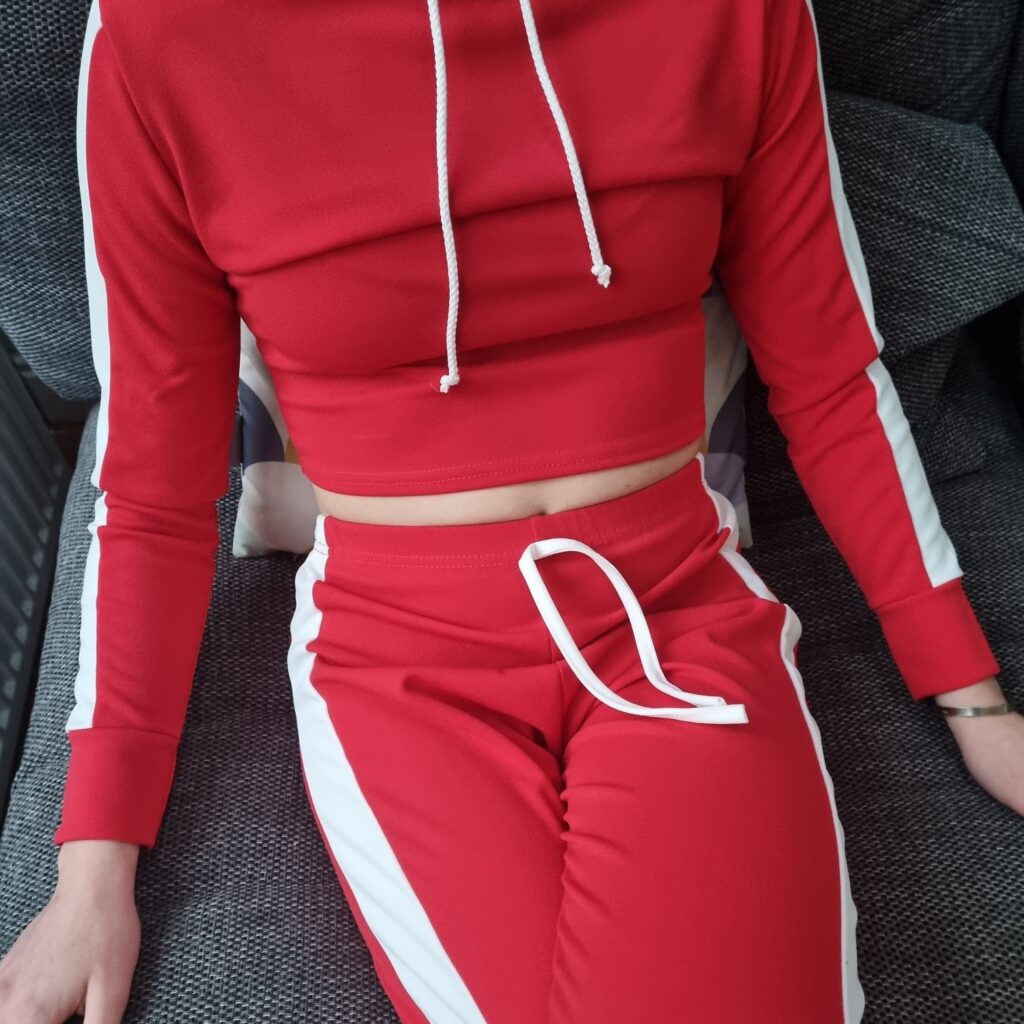 If your teen isn't a fan of red, there are some very nice emerald slinky dresses and catsuits, or something gold or silver even?
Bodysuits
My teen did not believe me when I told her that bodysuits were a thing when I was her exact age. I remember loving them at the time and having them in tons of different colours.
Well, like most things, bodysuits are back aren't they and Femme Luxe have a huge range of them in tons of colours, fabrics, and styles. You can get a slinky one for going out, a smart one, and there are loads of casual ones as well like this ribbed bodysuit below. This one is currently £12.99 and comes in four colours: cream; black; grey and stone and in sizes 6-14. This ribbed one has a lot of stretch in, so I would advise sizing down in this one, just due to the nature of the fabric.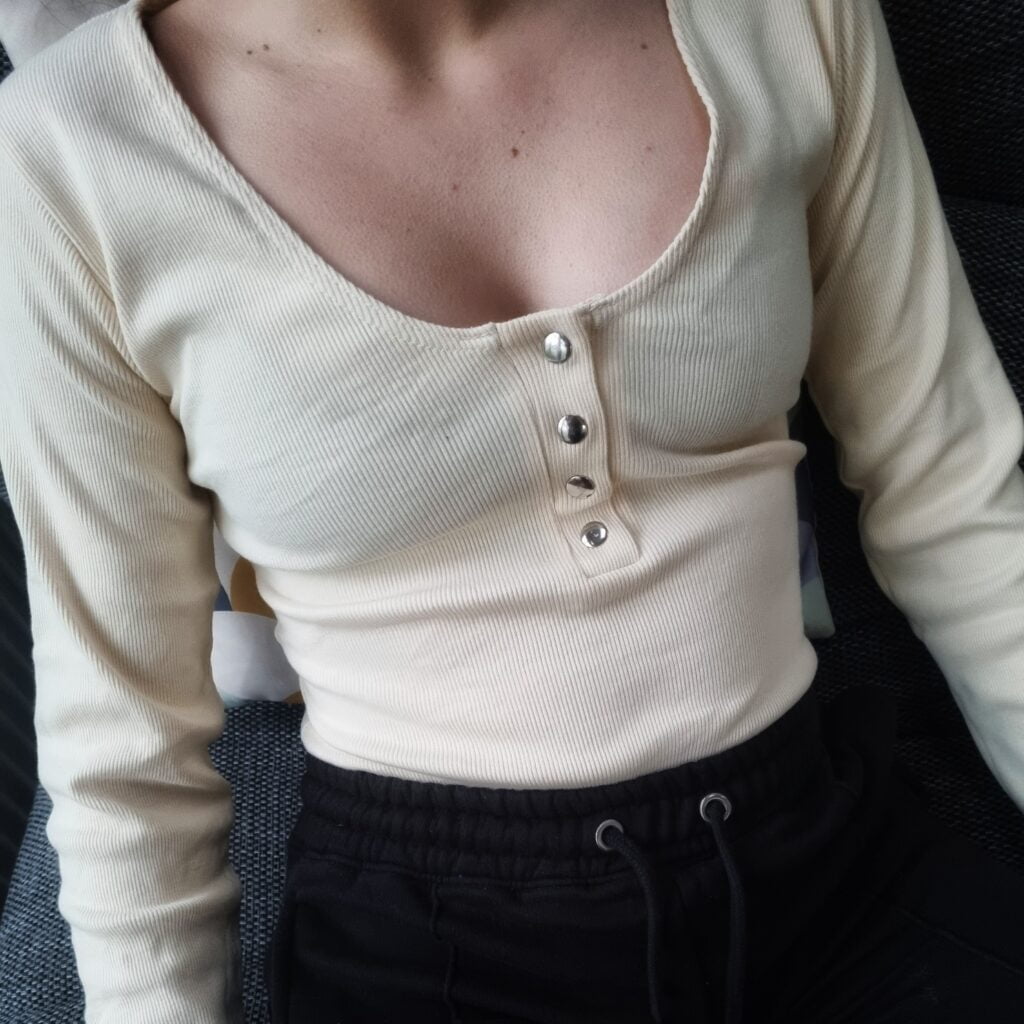 Accessories
If you are looking for stocking fillers, or are wanting to opt for smaller gifts, you could always take a look at the accessories. From face masks, to tights, to belts, to sunglasses; and then jewellery, hats, scarves, gloves and purses – there are so many bits and bobs to give you ideas.
Do you struggle to buy for your teen, or are you full of ideas? I always think it is easier when they have a specific interest or hobby as you can gift around that as the theme.
If you love a bargain listen up – at the moment you can get an EXTRA 20% OFF EVERYTHING – just USE THE CODE: CYBER20 at the checkout. Be quick though, it won't last forever and items sell out fast. Why pay more than you need to?
Happy Christmas Shopping!
This is a collaborative article.