When was the last time you bought lingerie that you felt nice in? Lots of women move away from this when they become mums. You go for practicality and comfort over everything else. Does this sound familiar?
So perhaps you move from fancy plunge bras to nursing bras, to a seamless t-shirt bra because that becomes what is most practical or comfortable. Maybe you switch from the thongs to big knickers because you have the urge to cover up as much as possible, feel 'tucked-in' and comfy. This is totally normal and something so many women go through.
This Christmas season Knicker Locker are focussing their lingerie collection on YOU. The way YOU feel when you wear lingerie, the comfort YOU want from your lingerie and the way YOU look in your lingerie. This year's Christmas collection is all about their bestselling lingerie that customers love to wear.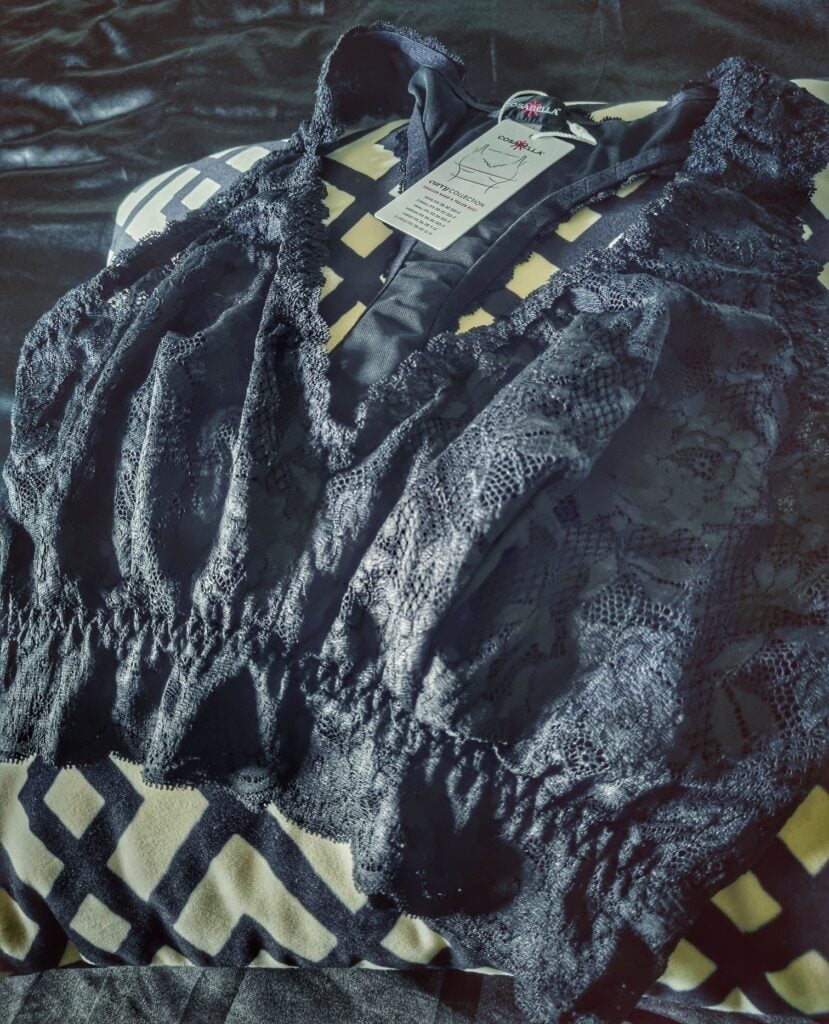 Some of their bestsellers are:
Cosabella Curvy Never Say Never Bralette – this comes in four different colours and styles, and you can pair with matching underwear
Freya Erin Bralette – there is an option for a Brazilian brief with this
You can view the full Christmas collection here. In this collection you will find a range of luxury bras and knickers that will make you feel great. There's bralettes for comfort and elegance, or more dazzling ones from designer lingerie brands, Curvy Kate, Pour Moi and Gossard.
Most of the time I live in sports bras, as I just find them easy and comfortable and I don't need to get changed in the day when I find a pocket of time to exercise. Since getting pregnant with my first child 17 years ago I've been about 18 different bra sizes! I find it really hard to find comfortable bras.
I absolutely love the Cosabella Curvy Never Say Never Racerback Black Bralette, as this feels as comfortable as a sports bra, it's easy to pull on and gives a similar support as a medium support sports bra, but looks lovely with the black lace finish. There are no hooks to dig in which I love, no underwire, so much comfier, and wide straps for extra comfort, combined with a plunging neckline. This is most certainly my new favourite bra! It is so soft!
Discount Code
If you'd like to treat yourself to something from Knicker Locker, I've got a discount code for you to use. The discount code is for 10% off any order. Minimum spend is £20. The code is valid until the 31st of December 2022.
The code is : LOVELINGERIE10 – just apply this at the check out.