We are quickly approaching the festive season and people are starting to cautiously (I hope) attend Christmas events, gatherings, works lunches, dinners and general festive parties.
Whilst, not on the scale that some people were perhaps previously familiar with, there is still plenty going on, especially if you compare it to the situation last year, when we couldn't even see our friends and family who didn't live with us. Despite the continuous challenges we face in the COVID era, things have massively improved in a relatively short space of time.
Are you looking forward to a few Christmas gatherings, parties and celebrations this year? Thinking about what to wear perhaps? Here are a few thoughts.
Think about the venue
Before you decide on your outfit do think carefully about where you are going for your Christmas party. Will you be indoors or outdoors, is the area heated? What sort of venue is it? Is there a dress code? Fortunately, you can find women's clothing for all weathers and occasions online, so you don't even have to brave the shops.
So, no matter if you need a smart suit, a cocktail dress or just something that fits into that enormous 'smart casual' bracket, you will be able to find something easily online.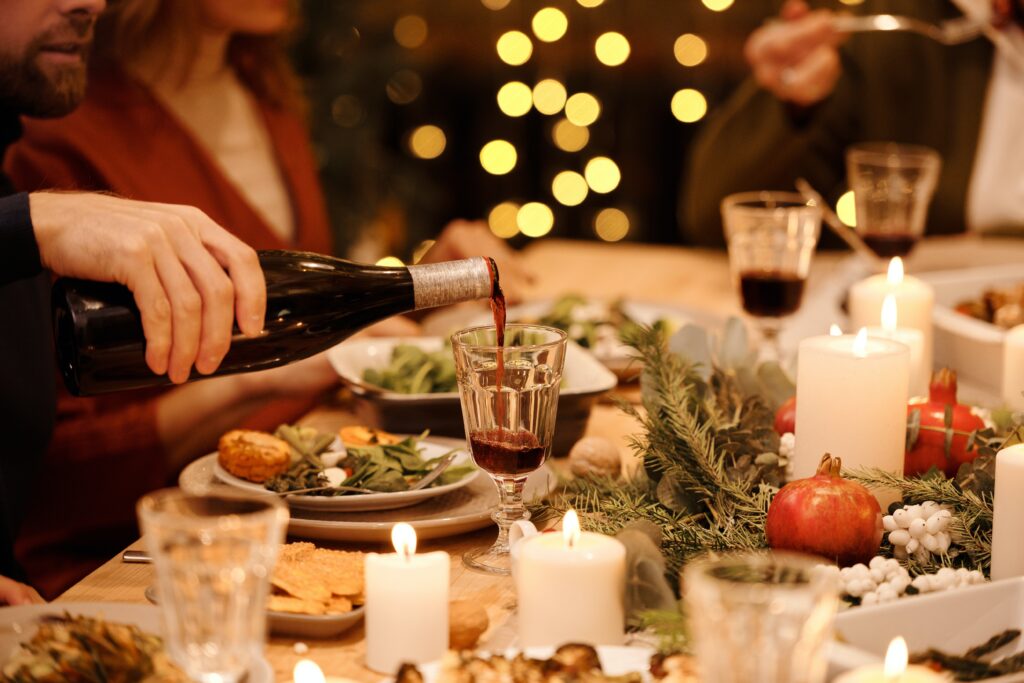 Think about the weather
The weather, although very mild for the bulk of October and November, seems to have turned rather chilly now. We had our first frost at the start of the week. Fortunately I remembered to start the car before the school run, so I wasn't frantically scraping it when we needed to leave! The evenings are much more chilly and temperatures here have been around 3 degrees most evenings this week.
Given this, think about being warm as well as glam during your Christmas parties. It is possible for the two things to co-exist. There are some stunning winter coats around for example this year, as well as knitted dresses which look lovely and feel cosy and warm at the same time. Keep those feet warm in pair of boots if you need to – you could even wear thermal tights and no one would even know.
There is nothing worse that getting all dressed up and then feeling frozen as it will ruin your night.
Think about the shoes
You may well be perfectly capable of walking a mile for a taxi in a pair of heels, I am not! Think about where you are going, how you are getting between places and how you are getting home. If you can't make it in heels, don't torture yourself, find some more comfortable footwear. The other option of course, if you don't want to compromise on the heels, but know you will have to walk at some point, is to take a bag large enough to carry your shoes. Pop in a pair of comfy pumps and simply make the switch as and when you need to.
Don't forget accessories
There was further research released this week, stating that face coverings are really crucial in stopping the spread of COVID. If you want to wear a mask, but don't want to compromise your outfit, don't panic, there are literally tons of face masks these days to match every possible outfit you could be wearing. I've seen some really glitzy and glamourous ones around recently, with diamantes and all sorts, so you can be sure to find one to match whatever outfit you decide on.
If you are going to be outside, why not get some festive accessories to keep you cosy, some nice gloves and a warm scarf perhaps?