When you plan a family trip to Florida one of the big decisions you have to make is where you will stay.
If most of your holiday is going to be centred around Disney then perhaps you opt for an on site hotel. There are tons of Disney hotels to choose from and likewise now at Universal Studios there are park hotels you can opt for.
You can obviously choose off site hotels as well, and there are plenty of resorts around Orlando with their own facilities too as another option.
Our preferred option tends to be a villa in the Orlando areas, somewhere which is not too far from all the key attractions and somewhere that has a private pool.
This type of accommodation is ideal for families who benefit from having their own cooking facilities and extra space, and if you need to be flexible this is an ideal option.
We loved this Wellington Loop Villa in Lindfields, Florida, booked through Clickstay.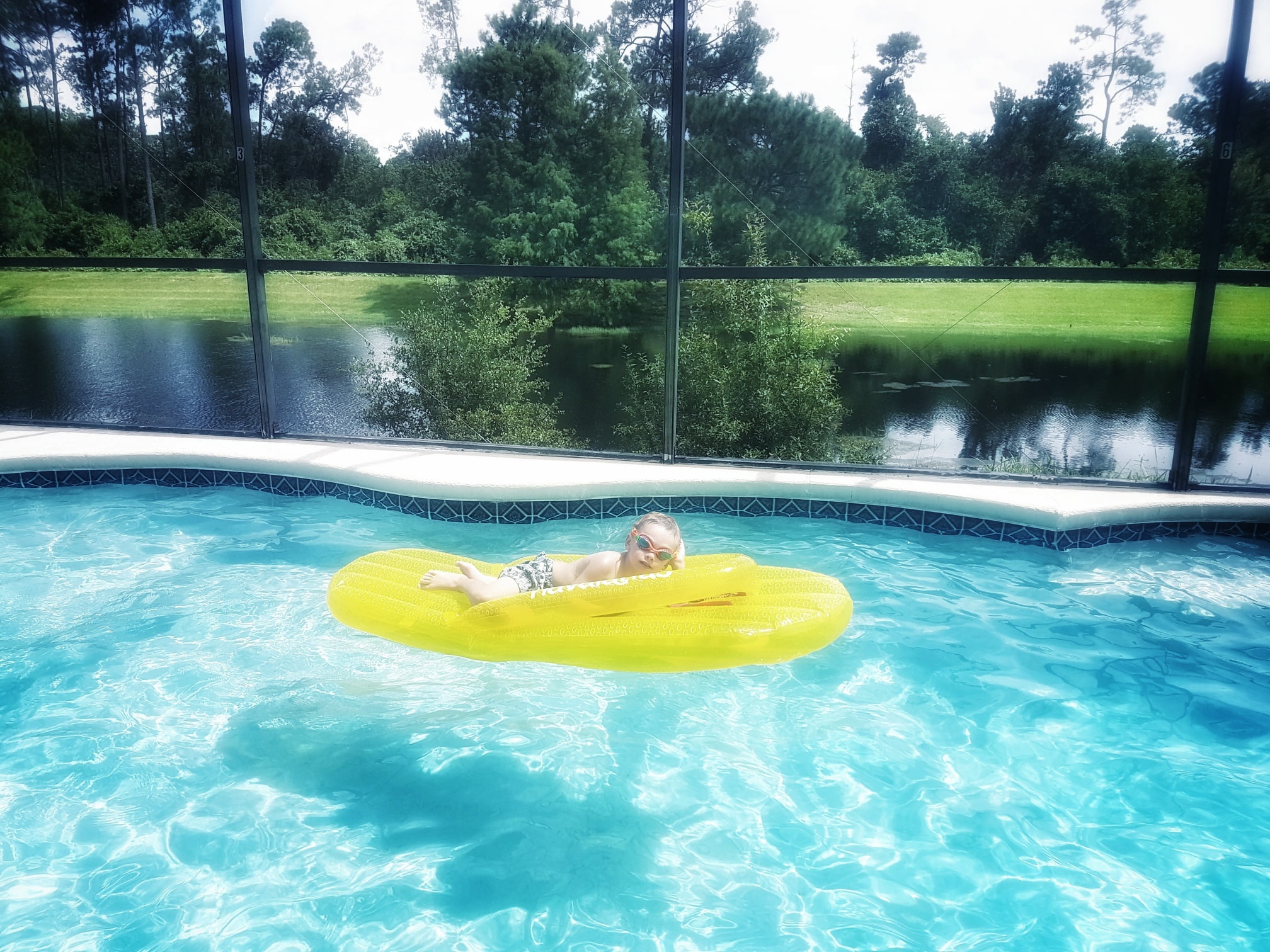 We thoroughly enjoyed our stay at the villa. Whilst the decor was old fashioned we didn't agree with other reviews that said it was tired looking. The property was very well equipped with TV's, DVD player, microwave, kettle, blender etc. There were plenty of cups, plates and cutlery and plastic plates and cups for the children to use, or for use around the pool.
There were 2 double bedrooms and one twin, with plenty of floor space and tons of storage everywhere. The pool was fantastic and the view across the pool beautiful. There were 2 bathrooms, the en suite being huge, with double sinks.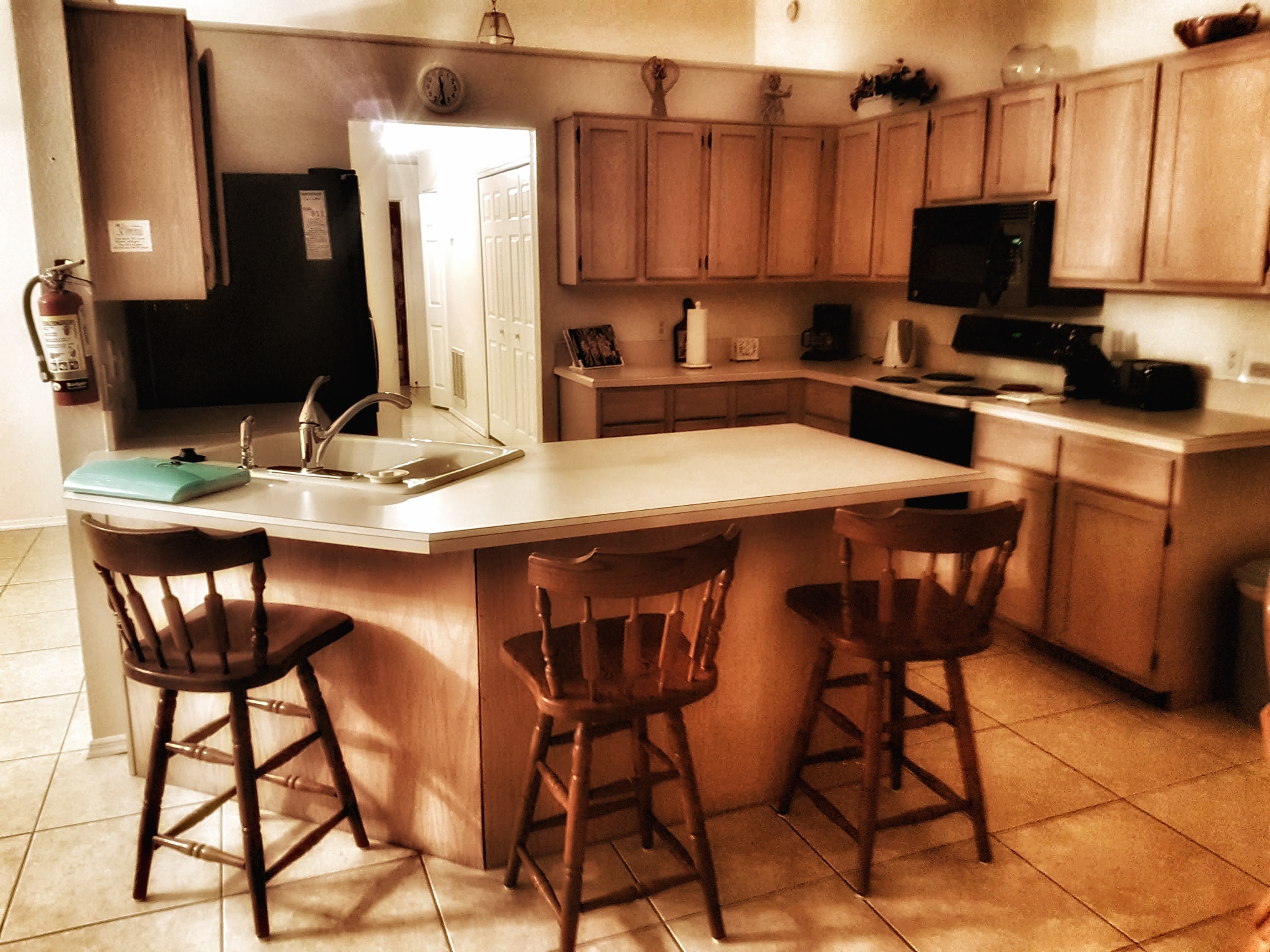 We would 100% book again. We had everything we needed for a really great base in Orlando. The property was beautifully clean and smelt lovely when we arrived. It was ideal for us all being on one level, no need to worry about stairs with the children.
The area is mixed but it didn't especially bother us. It is a quiet area and we didn't really see anyone else. The recycling bin was full of garden waste when we arrived and despite putting it out it was not collected so that made it hard to follow the recycling guidelines.
This villa is ideal for families and close to most Orlando attractions. Around 25 minutes from the Disney Parks, Universal, Sea World Parks and International Drive. Around 1 hour drive from LEGOLAND.
If you are looking for a family-friendly property in easy reach of all the top Orlando attractions that is not over priced, do consider this as an option. Cickstay and the host make it very easy to access the property on arrival and when you leave. The whole process was very straightforward.