Competitive swimming is a hobby that lots of children take up. As a child I had lots of friends who were competitive swimmers and I spent many a hot Saturday, pool side watching and cheering them on (after I'd spent all day riding horses and mucking them out). I had one close friend who was an excellent swimmer, but she had a very pushy father and aged 10 she was doing something crazy like 8 sessions a week, heading to the pool twice on a Saturday.
I remember still how he would speak to her if he thought she hadn't pushed herself hard enough during a training session, or if she'd had a bad race. It wasn't nice and it didn't seem supportive to me even then.
One of the things I've always tried to do as a parent is be encouraging and supportive of any hobbies the children express an interest in and talent for. It can be a hard balance as a parent and it doesn't always come naturally to parents, especially if the parent is competitive themself by nature.
I read something really interesting recently by Michael Phelps' mother, she was responding to lots of questions she's had over the years about how to raise an Olympian. In a nutshell, she talks about how it's important to stick to the roles assigned to you. A swimmer should swim, a coach should coach and a parent should parent.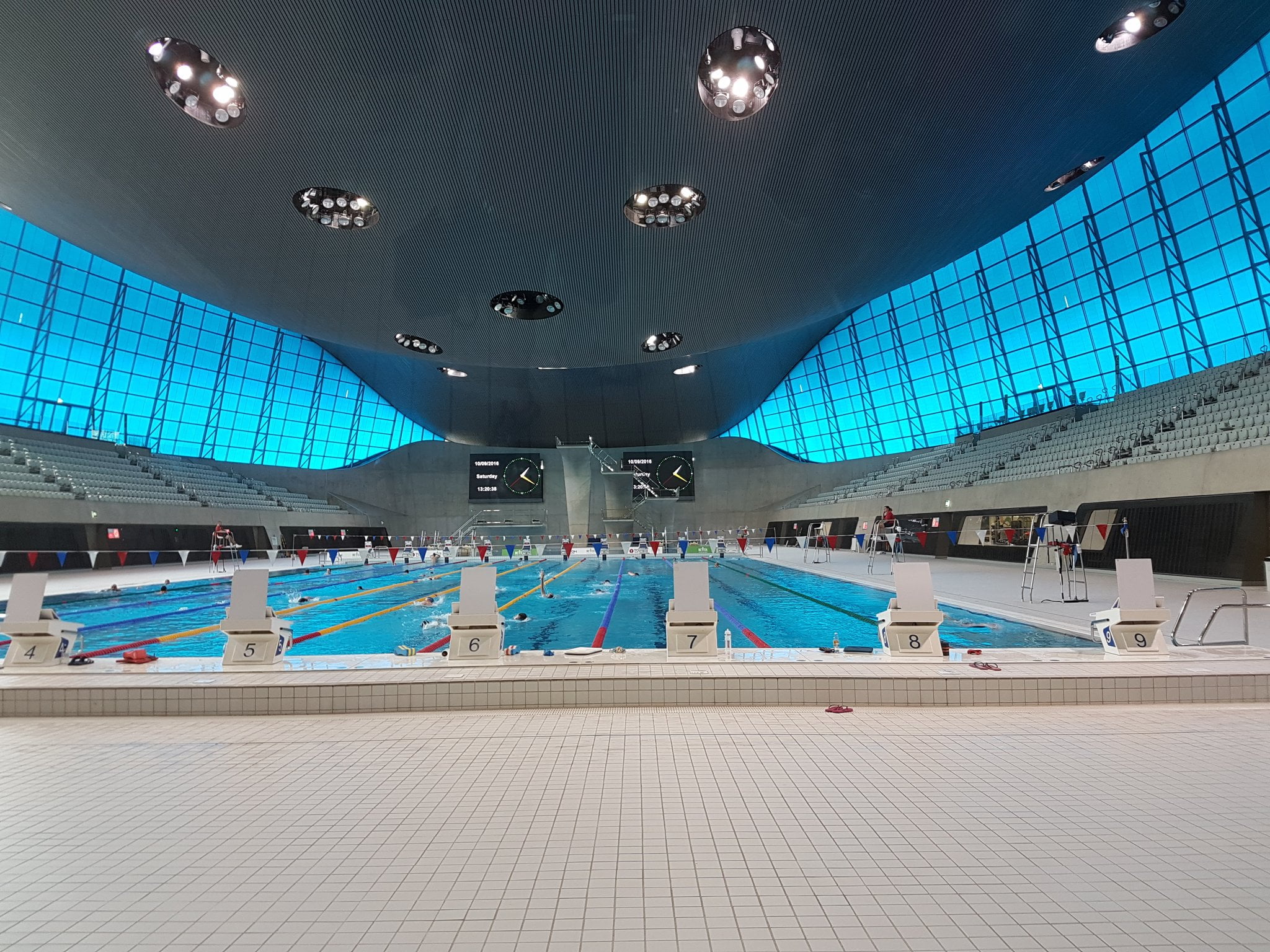 So in your role as a parent, what can you do to support your competitive swimmer?
Make sure they are equipped for the job
Swimmers who mean business can need quite a bit of kit. Aside from training aids, water bottles and so on, several sessions a week and competitions mean a fair few swimming costumes/shorts and they can go through things like goggles and swimming hats pretty quickly too, so it pays to have a few spares. We love the arena swimwear as the fit and quality are superb, there's a great choice over at Simply Swim.
Swimmers tend to find a particular style of goggles that they find works best for them, once they find them, it can be helpful to get a few pairs the same, to keep them going for a while.
At the moment my daughter is loving the two strap goggles by Vorgee. She finds them comfy and reliable and the two-strap approach always makes her feel like they are more secure. They also stay pretty clear and she doesn't find she gets too foggy in these. One of the other benefits of these goggles is that there is little pressure around the eyes, so they aren't left with sore eyes and marks around the eyes for hours after each swim.
They've got a great range of goggles in different shapes and styles, to suit all face shapes. The Vorgee Stealth MK2 Mirror Goggles will make them look the part on race day with their sleek, unique appearance. Designed as an ultralight, low resistance racing goggle, this super soft goggle allows the goggle to crossover into a high performance racing goggle and a comfortable training goggle with increased vision.
Keep them fueled
One thing many swim parents will know is that swimmers have huge appetites. As parents, it's our responsibility to keep them suitably fueled so they can give their best in the pool. Good food helps keep the mind focused and gives the body enough reserves – improving mood, endurance and strength. Personally, I always think a good breakfast really helps minimise fatigue later in the day.
We tend to go for things like porridge with blueberries and raspberries, melted coconut oil, a swirl of honey and a few chia seeds, for an energy packed, immune boosting swimmers' breakfast. Or something like eggs with toast and some salmon and/or avocado.
Bananas are great stop gaps and I tend to always have a homemade flapjack on the go, which she can refuel with. I pack this with mashed banana, more berries, coconut and honey. It's also quite a good quick breakfast before a race or early morning session.
If your child struggles with breakfast, you can try things like milkshakes and smoothies.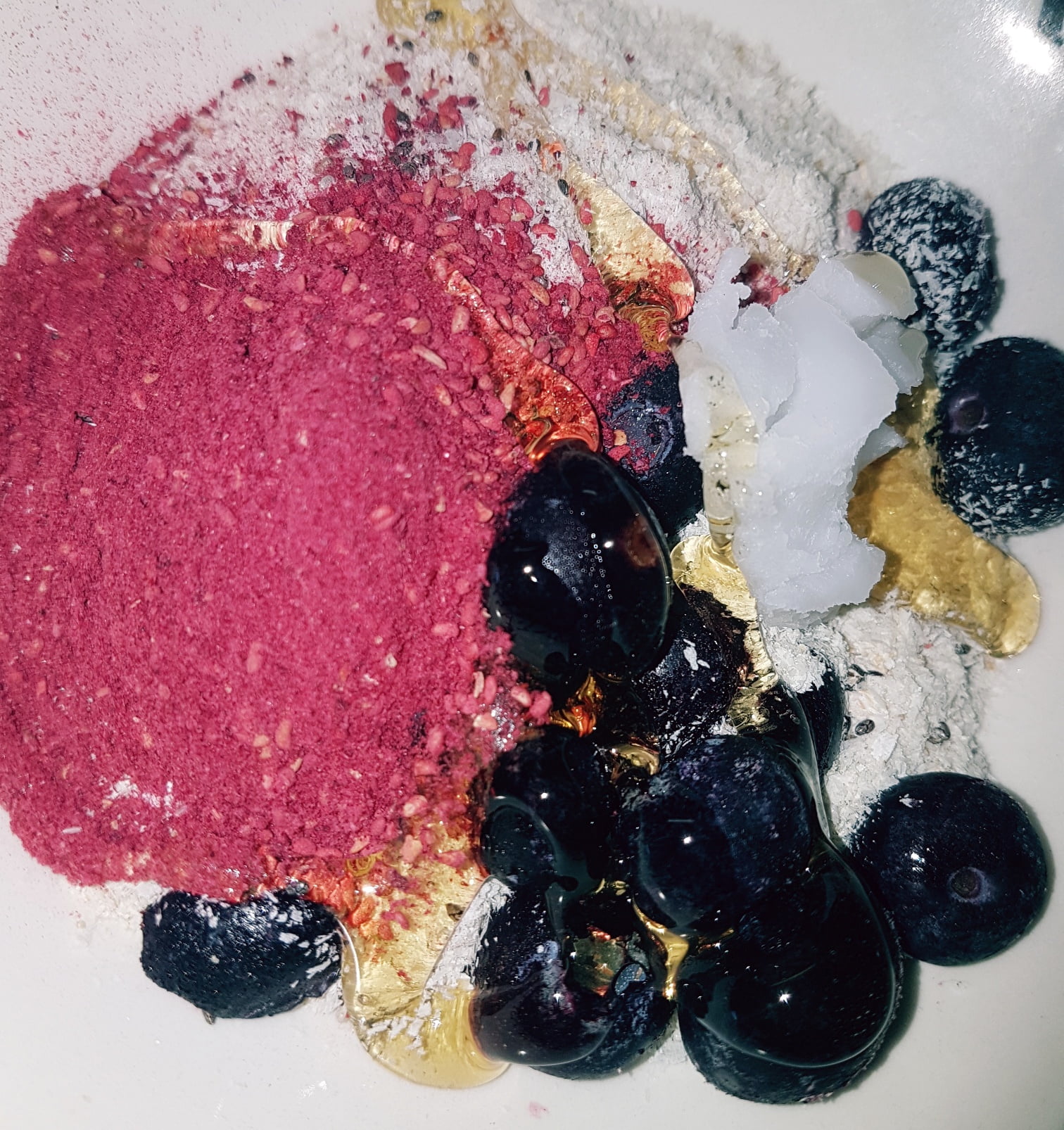 Don't apply pressure
Remember that swimming is your child's hobby. There are a number of swimmers who when they are asked if they want to be at a training session, reply that they are only there because their parents make them go. I think this is a real shame and I don't really see who benefits in such a situation.
If your child has their own reasons and own goals for participating, they will be far more motivated to excel and therefore, ultimately far more successful. It is normal and healthy to want your child to excel and be as successful as possible, but swimming parents cannot make this happen by pressuring them with expectations. Instead, you can encourage them and offer them unconditional support and guidance. Even on the 'off' days when things aren't going so well.
Encourage independence
All successful swimmers share something – confidence. Independence and confidence are linked. Encourage your child to pack and empty their own swimming bag, to make their breakfast, to carry their swimming kit, fill their water bottles, and so on. This will help to create independent and self-motivated swimmers, with a strong sense of confidence, self-belief, resilience and self-reliance. All crucial qualities for good swimmers to have.
Be consistently supportive
As a parent your role is to support your child on the good, the bad and the indifferent days. Whether they qualify for a national competition, set multiple PBs in a day, or none and get disqualified, you have to love and support them. They have to know they have your unconditional support so they can get back in the pool and perform again after a bad swim and they have to be grounded again after a great swim.
Watch hydration levels
Swimmers can get dehydrated quickly. The poolside is a hot place to be and some children need to be reminded to drink. Water is obviously really important, but if your child struggles to drink lots of water, you could go for a weak squash.
If you feel they need an extra boost, don't be tempted to buy them energy drinks as these can be quite dangerous for children and aren't recommended. Something you could try though is Earth Water. This is 100% natural alkaline water but is jam packed with over 70 trace minerals. Earth Water can:
Boost & Help Rebuild the Immune System
Maintain Nutrient Levels in the Body's Cells
Improve Circulation & Lower Blood Pressure
Neutralize Radiation & Reduce its Effects on the Body
Reduce Stress
Lower Levels of Arthritis-Related Pain
Remove Toxins & Free-Radicals
Maintain Healthy Hair, Skin & Nails
Enable More Restful Sleep
Improve Memory & Analysis Skills
Enable Better Hormone & Electrolyte Balance
With all these benefits, it's a good one for parents to drink as well!
There are obviously tons of things parents can do to support children who are competitive swimmers, as with any sport your child decides to take up. I've only touched on some of them here.
How do you support your children in the pool, or in any sport for that matter? We'd love to know.