The kitchen is undoubtedly one of the most significant rooms in any family home. It is a central hub of activity, which is why it needs to look its best at all times. Meanwhile, it needs to perform a variety of different functions to satisfy your expectations.
It's hard to ignore the importance of updating your kitchen, but most homeowners would rather invest the bulk of their time and money in other rooms. Therefore, making your kitchen renovation cost-effective and simple should be top of your agenda.
Here are a few things to think about.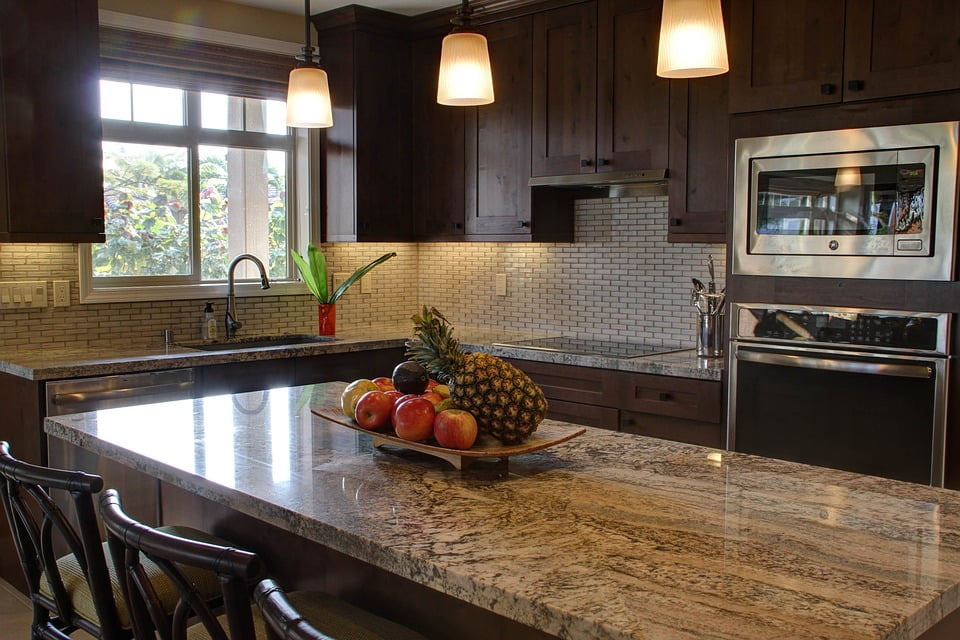 Only Replace What You Need To
If your kitchen feels dull, you'll want to change that immediately. However, the thought of gutting the entire room is not something that many homeowners will look forward to. Replacing the cupboard doors instead can produce an equally telling impact without nearly half of the cost or expense.
Similarly, new kitchen taps and smaller accessories can provide a far simpler route to establishing a new vibe. Likewise, colour coordinating your kettle with the jars and other elements can produce a far quicker makeover.
Painting the walls is a quick and painless way to generate a new vibe, especially if you use a lighter colour to make the room feel bigger. As for the tiles, a regrout will suffice. That is, of course, as long as the main tiles aren't chipped and broken.
Focus On Organisation
Even if you are lucky enough to possess a large kitchen space, maintaining organisation is crucial. A messy kitchen can become a nightmare to use, and makes it an eyesore too. So when it comes to redecorating the room, you should keep these elements at the forefront of your thinking.
A number of simple tricks will make your kitchen feel more organised. Not only that, but the added cleanliness will aid your family's health. Following the upgrade, you could switch to biodegradable cleaners to further enhance those rewards.
The storage is important, especially if you have young children. Similarly, you don't want to waste countertops or islands. Know what purpose each element of the room serves, and you'll fall in love with the space all over again.
Add Personality
First and foremost, your kitchen needs to have function and safety, but that shouldn't be a license to overlook the importance of giving the room character. You're looking to build a home rather than a showroom, don't forget that.
The smallest gestures can make the biggest impact. Plaques and other design features can accentuate the space perfectly. Alternatively, you could grow herbs on the window ledge to provide that natural vibe. Even a funky biscuit tin or kitchen accessory could provide the finishing touch.
Ultimately, your kitchen is one of the most regularly used rooms in the entire home. Therefore, it should say something about you. As long as it does this without sacrificing the function of the space, you'll be onto a winner. Best of all, those little upgrades are as simple as it gets.