Do your children love construction play? Our youngest love anything involving diggers, sand, mud and construction…as well of demolition of course!
Before COVID-19 we took them to Diggerland in Yorkshire, where they spent the whole day on diggers and large construction machines. It was a super day and there was plenty of mud too, making it all much more realistic.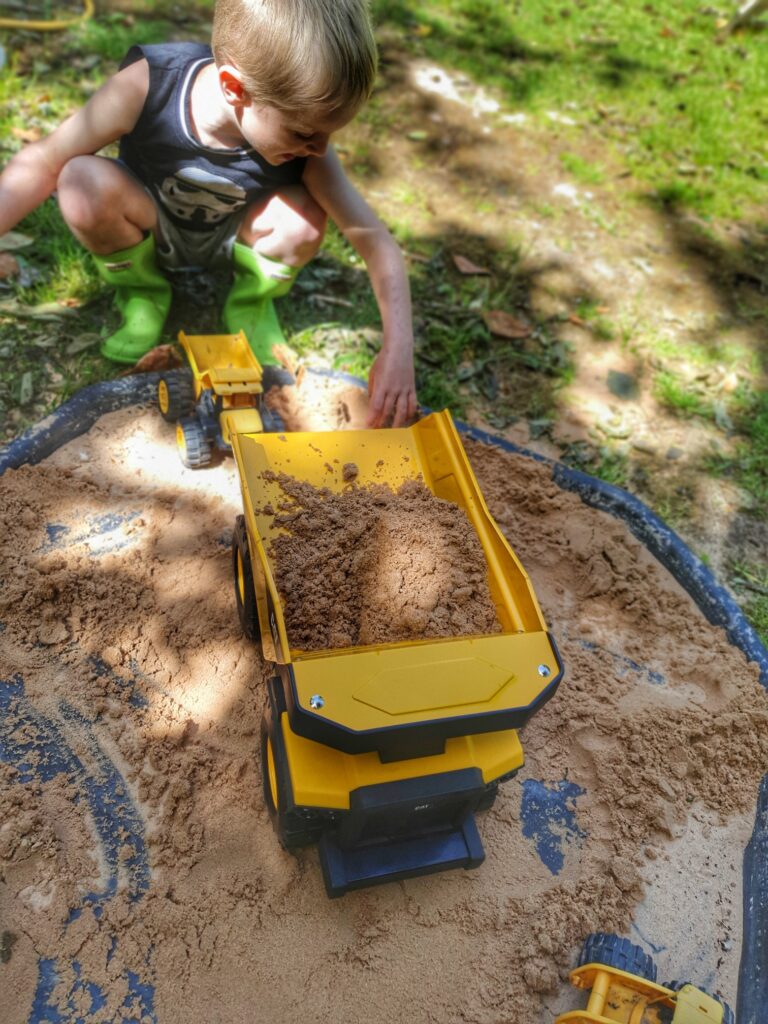 During lockdown they have been playing outside with a range of CAT construction toys. These are all suitable for indoor play as well, but the boys prefer to play with things like this outside. There are so many toys that I tell them are 'indoor toys', it is nice for a change to be able to tell them that these things can be outdoor toys. They have certainly put them to the test.
By far their favourite is the NEW FOR 2020 Cat® Steel Dump Truck £30 – A large, heavy duty 17" vehicle which has a Tilting payload bucket to load and unload! The ultimate durable vehicle with a lifetime guarantee! How many toys these days can you buy with a lifetime guarantee? To be honest, I think this is the only one I've come across.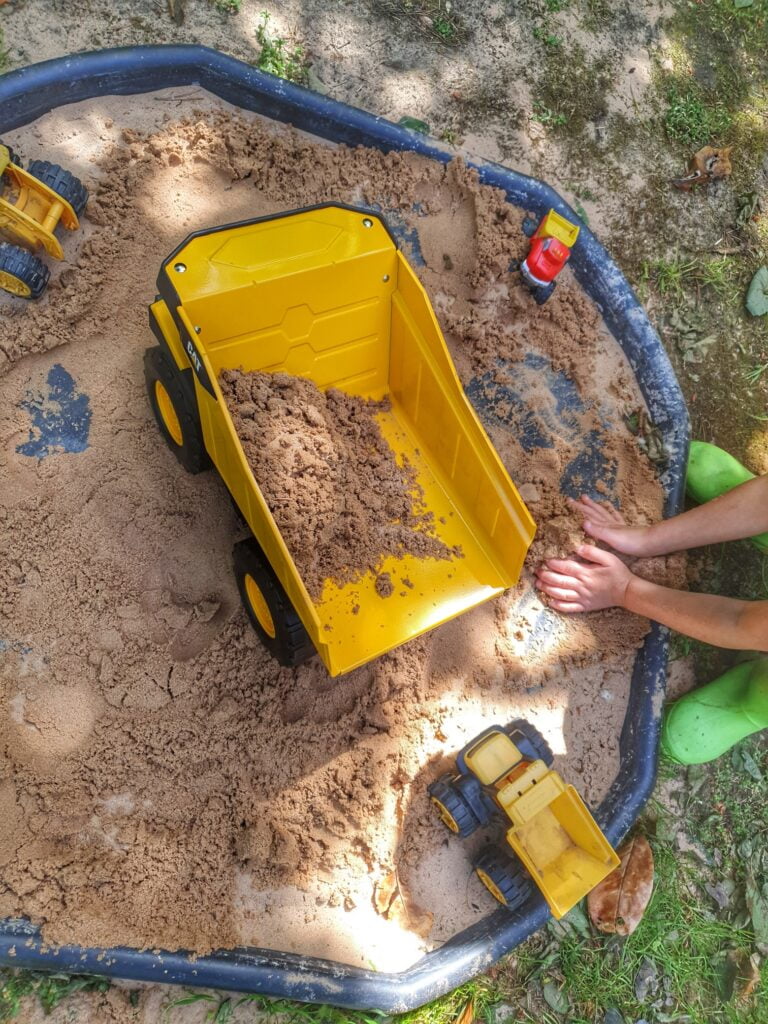 This is available from ARGOS and Amazon. It is a great size too, this larger than life dump truck is ideal for summer fun in the garden and you can dry it off and bring it inside on the rainy days.
The other toys we've been trying out are two of the Cat®Construction Fleet Sand Sets £15 – These sets give children all the tools they need to tackle any construction job, including a push-powered 10" vehicle along with a hard hat, shovel, and rake. It's a complete kit to make them feel the part!
Safety comes first on the job site so they can proudly wear their Cat hard hat when controlling the action by moving and posing the articulated vehicle buckets and booms just like the real thing.
They can use the hand tools separately or snap them together to help excavate the job site. Real Cat machines are known for their high quality, these toys are no different, built to withstand the elements and perfect for outdoor play. We love them!
Like with the dump truck, these toys and many more are available on Amazon and ARGOS.
The tools are also really good for developing fine motor skills. Before the boys got them sandy and muddy, they tried them out picking up wooden blocks in the playroom.
We have absolutely no hesitation in recommending CAT toys, we will certainly be adding to our fleet.
This is a collaborative article.