A cassette player or a Sylvanian House just isn't going to cut the mustard when it comes to kids' Christmas gifts anymore. Long gone are the 80's and 90's! All our cute and simple toys have been replaced by flying drones, awesome apps, smart technology and high-tech sound.
Even if you have a touch of the nostalgia about you, it's guaranteed the little ones aren't going to be all that impressed. So here's a little Santa's helper list of some cool techie gadgets that your children are sure to delight in come Christmas day, and if you're still stuck on how to entertain the children, check out my section of the blog on Family Fun, for the days when you want life to be more about fun times outside and crafts.
Little Boys and Bigger Boys
What little boy, bigger boy and possibly grown man doesn't dream of owning a drone? While money and space may not be practical for a full-size one, how about checking out these great Mini Nano Pocket Drones instead? Granted, it's tiny, but it provides hours of endless fun. Made to be flown inside, this pocket drone also has a camera that will take pictures and videos. Plus it's got LED lights for when you're flying in the dark. It's a great gadget to learn how to fly a drone, and it also does flips to. Our tip is to buy extra propellers, as there will be breakages.
For teenage boys, if you are looking to splash the cash a bit, why not treat them to some cool Q Acoustics TV speakers. If they have a TV in their room and are movie mad, this makes for a great Christmas gift. A subwoofer is ideal for explosive music and awesome movie sound quality, and floorstanding speakers look very stylish and will no doubt be much appreciated by boys turning into young men.
Or how about a remote control car that can climb walls? Of course, your boy will want one of these for Christmas! The M: Tech Wall Climbing Car can also drive across ceilings too. It has a headlight for night-time pay and is pretty darn sturdy too. Affordable, fun and a great little gadget!
Girlie Girls
If your little girl loves art and design and fancies herself as a fashionista, the Graphic Skinz Design Studio is the perfect Christmas gift. The vacuum chamber applies full-skin graphics to any 3d object you put in there. It comes with a butterfly, seahorse and a trinket box to start you off, but you can also put anything from old toys to sunglasses and jewellery in there too.
The bold and vibrant skins add a new design to all your old toys, giving them a new lease of life. For girls that have interior design on their mind, the cute Speech Bubble Lightbox is sure to delight. It's speech bubble shape is super cool, and the whole surface is erasable and comes with a dry marker so you can write different notes each day. Total girlie fun!
Toddler Tech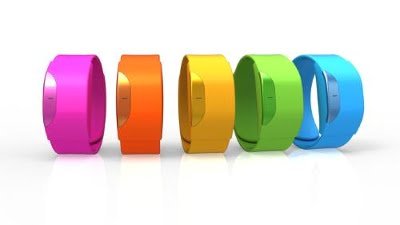 We haven't forgotten the toddles in your life because these days they're quite techie too! We love the Moff Wearable Smart Band for its myriad of role playing electronic noises. Strap it to your little one's wrist and it turns everything they touch into a toy. Want a magic wand noise, then so be it. Want a speeding car, no problem! Playing air guitar with a tennis racket. They have a sound for that too. Moff works by syncing its app with your Android or iOS device, and we love it for its genius imaginative play.
Christmas can be so expensive, it's nevber too early to start thinking about gift ideas.