Packing to go away with a large family is a military operation, without a doubt. However, it is always made easier if I know we will have a washing machine or better still, a washing machine and tumble dryer. You know you're a mum when you get excited by a tumble dryer right?
In those situations, I pack a lot less because I don't need to worry about back up spares in case anything happens, and let's face it, something always happens.
On holidays where we don't have any access to such facilities, like on a skiing holiday, it can be a bit more complicated.
You are always caught between wanting to pack enough of everything, so that you have spare if your need it but not so much you are struggling to carry it all. If you are flying this also has an implication on your weight allowance, so travelling by car or train can be easier in this respect.
So how do you find that balance between not being caught short and not over packing?
Suss out launderette locations in advance
Pack spares but not spares for everyday for everyone
If you can double up on unisex things or you have children of similar ages then pack with that in mind
Take a good travel hand wash like Dr. Beckmann Travel Wash – as small as a tube of toothpaste but perfect for emergencies or just rinsing through a few things in the bath or sink, this is also great for getting stains out, you don't want to leave something until you get home as it's likely it will be too late by then!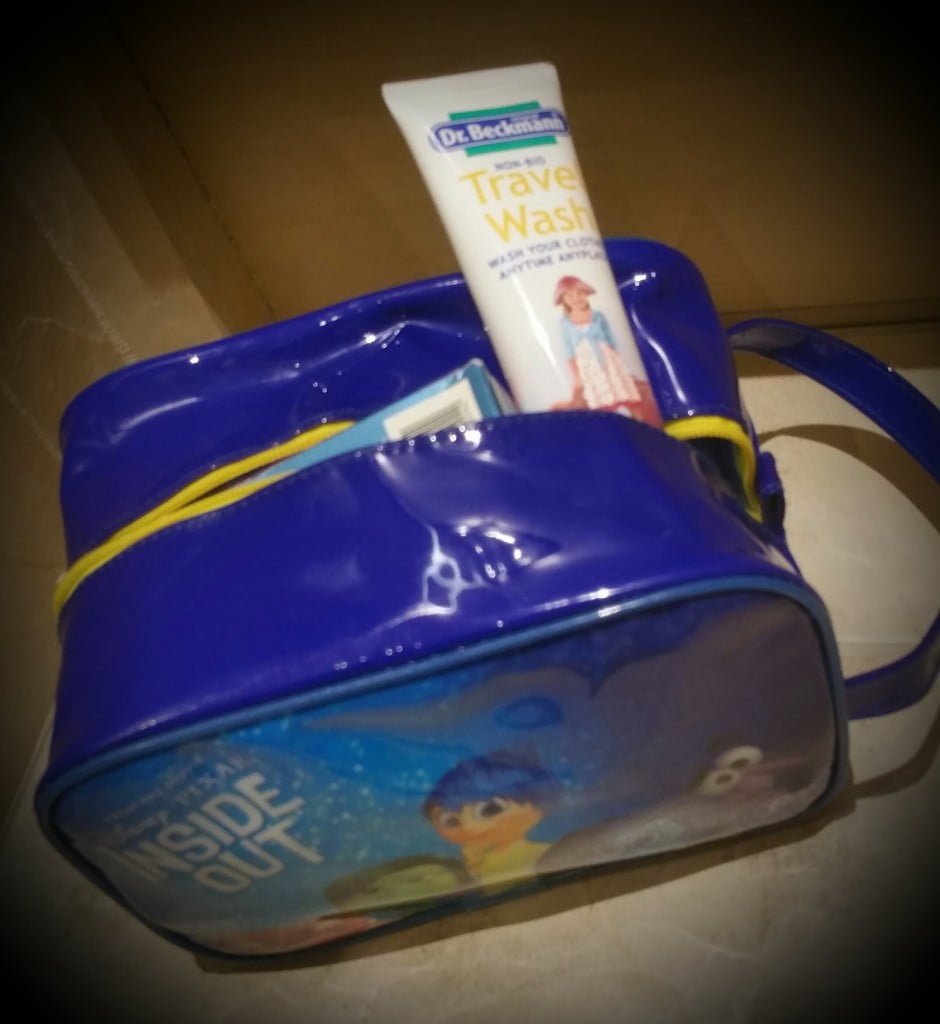 How do you cope without a washing machine when on holiday? As nice as it is to have a break from these mundane tasks, it can also be quite tricky to manage.
You can buy the Travel Wash in Wilkinson's stores or via the website here:  http://www.dr-beckmann.co.uk/product/travel-wash/.