With all the uncertainty over yet another Christmas period, you may have had to cancel some of your plans or had those cancelled by someone else. Things are once again hanging in the balance and non of us know if our remaining plans will be possible or not. Will you get to wear that sparkly dress you bought for new year? Who even knows right now!
With all this in mind, having a cosy Christmas back up plan is a good idea, just in case those plans do have to change last minute.
'Smart' Loungewear
I know that might sound a little odd to some, but yes, in my mind there are certainly some loungewear outfits that are smarter than others. I mean, some loungewear can most definitely be mistaken for pyjamas, don't you think? Where as other loungewear sets can look like a smart tracksuit. This one for example from Femme Luxe. This black cropped loungewear looks really smart on with the white stripe and the zip and the more fitted or tailored style bottoms.
Femme Luxe have tons of smart loungewear sets to choose from at the moment. Watch out for their January sales as well as you are bound to pick up a bargain then. A more tailored jogger makes a loungewear outfit instantly smarter I think. Slimmer legged tracksuit bottoms make such a difference to the look of a loungewear outfit, making it look a lot less casual.
Knitted Dresses
Knitted dresses are literally my favourite thing to wear when my usual sports wear is too casual. A knitted dress and boots is my favourite winter outfit because these are warm, comfortable but really smart and festive too. Femme Luxe have tons of lovely knitted dresses to choose from at the moment so do take a look.
There are tons of different styles and colours available, many come in this really comfy ribbed fabric which has a good stretch to it, making these so comfortable, so you don't need to worry about that extra mince pie.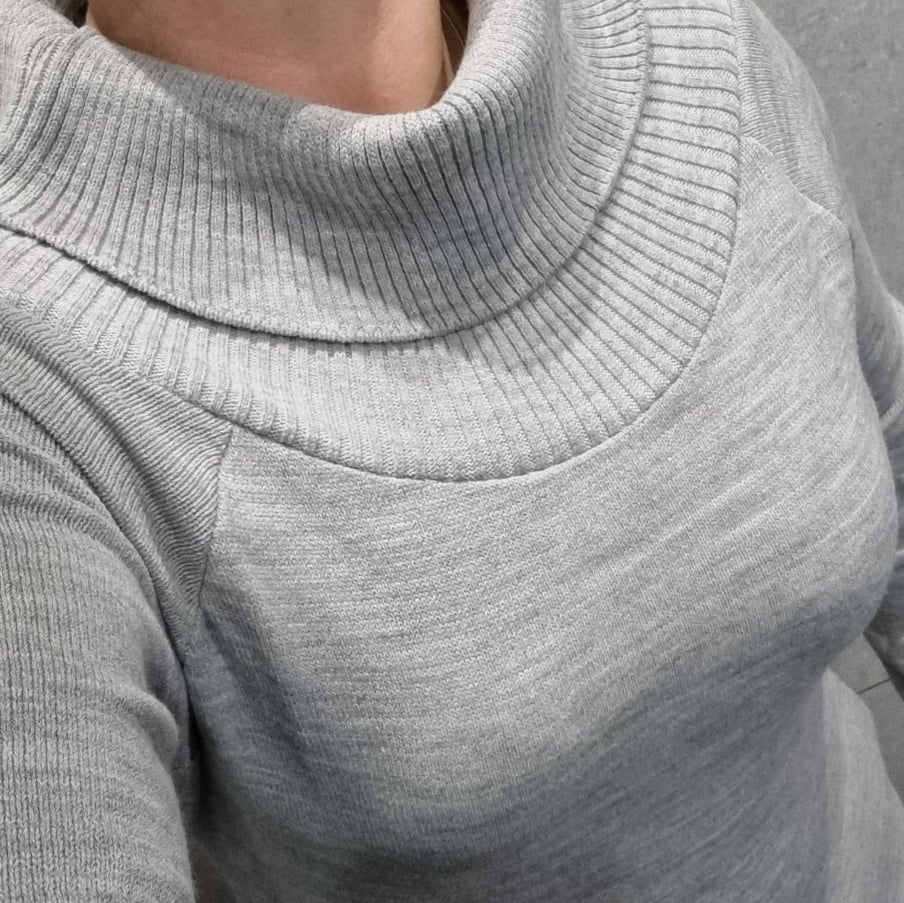 This Grey Knitted Bardot Long Sleeve Bodycon Midi Jumper Dress is calling you. Featuring an off the shoulder, Bardot style; a midi length and cosy, long sleeves – complete in a knitted material. This jumper dress was designed with every body type in mind. Team with mid-calf boots and a faux leather shoulder bag for the ultimate cool weather outfit.
Hooded Dress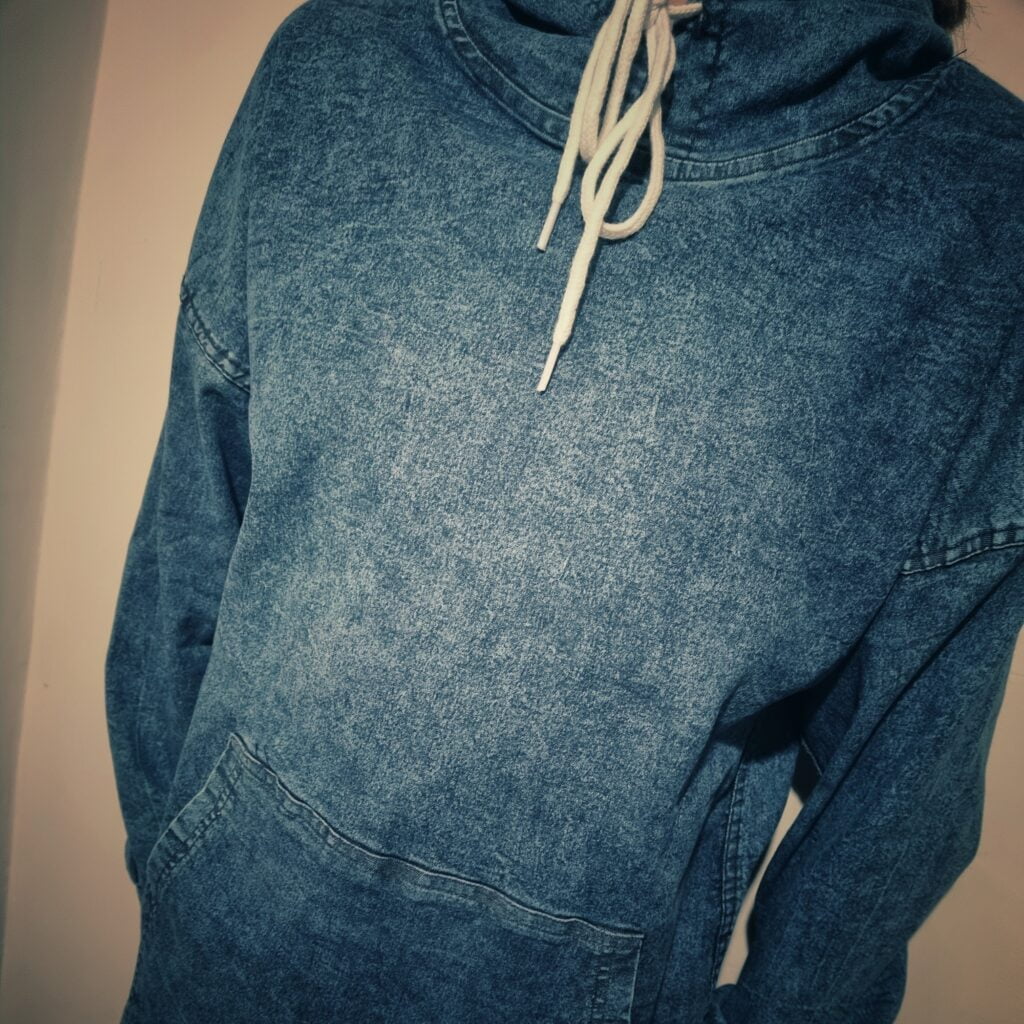 Hoodies aren't considered especially smart, but a hooded dress with some warm tights and boots might be considered comfy and casual, and a bit smarter than hoody and jeans or leggings for example – a reasonable compromise perhaps?
This acid wash hooded dress is so comfortable. The fabric is crazy soft and it literally stretches in every direction, making it a super comfy choice this Christmas. This is pretty short as a dress, so of course can be worn over the top of leggings or jeans as well – whatever works best for you.
Update your loungewear collection with this Blue Acid Wash Oversized Long Sleeve Front Pocket Drawstring Hoodie. Featuring an oversized fit, long sleeves and a front pocket for when you're on the go – complete in an acid wash material. This hoodie is bold yet perfect for the weekend.
Accessories
One of the lovely things about the colder weather is that you get to accessorise more. You can always snaz up an outfit by adding a nice scarf for example. An ordinary or dull outfit can be transformed with a bright scarf and then if you are heading out, even just for a walk add in a nice hat and some cosy gloves and you are all set. There are some lovely, hat, scarf and glove combos at the moment. Look after your hands, as the cold weather isn't very kind to them. Mind get so dry and sore in the winter, I constantly have to apply hand cream to stop them from cracking.
Have you sorted out your Christmas outfits yet, or more generally over the festive season? What will you be wearing? Have you had to change your outfits following a change in plans? Do let me know in a comment below.
Wishing you a lovely Christmas, whatever you get up to.