I love winter.  I love getting all wrapped up and heading outside.  I'm not a fan of the wind and rain but the cold is fine with me.
It is important to make sure tiny tots are cosy during the chilly weather though, and what works for the car seat might not work for the pushchair or baby carrier, so you sometimes need a few options.
The winters in the UK can be harsh, but if you are heading to the mountains this winter then you will have to think even more carefully about how you might keep little ones warm, especially if you are off skiing and heading to any significant attitude.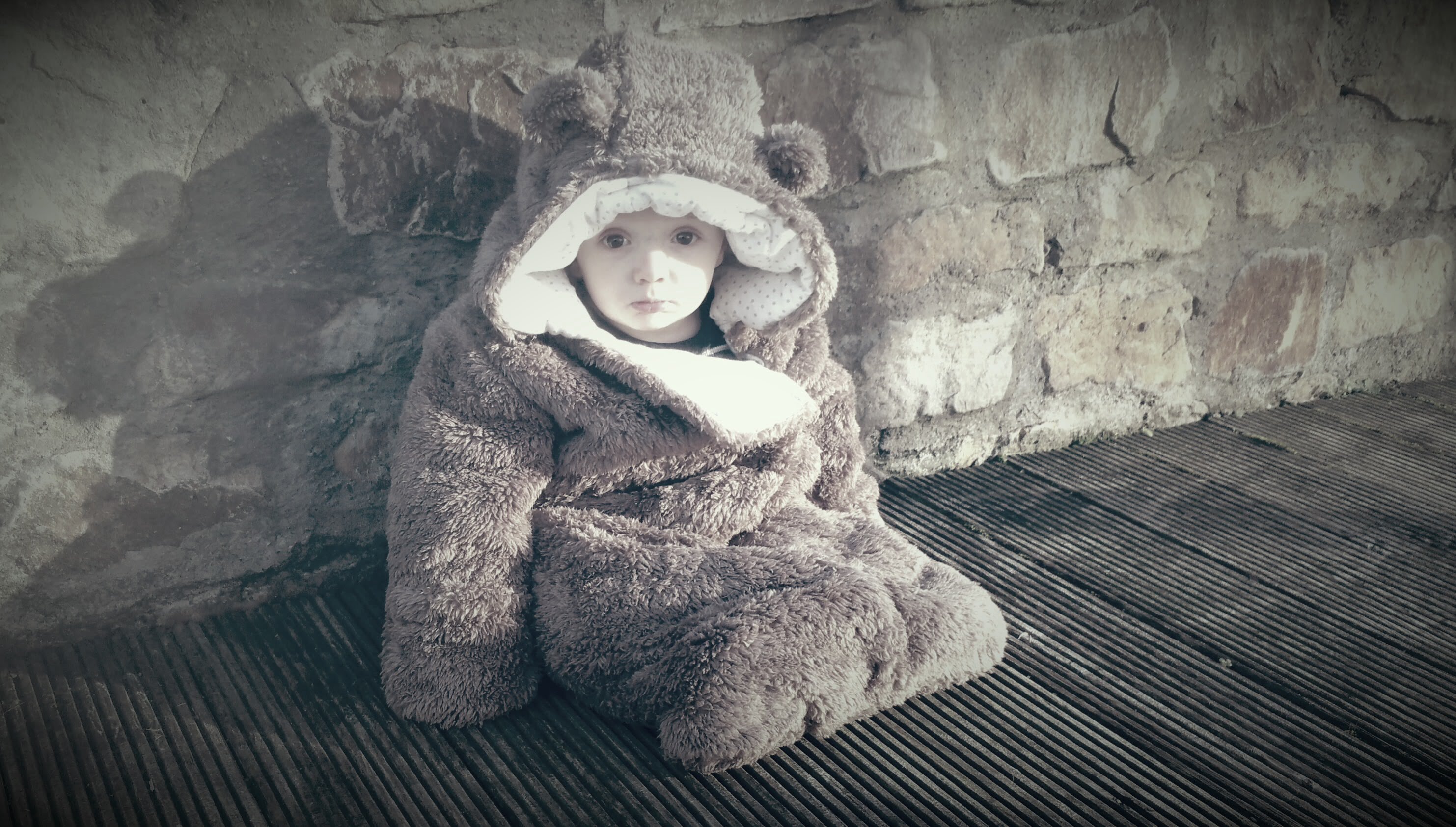 Layering I find is one of the best ways to keep little ones warm in the cold, rather than a big thick top layer and nothing much underneath, but then having a warm suit you can use as a top layer and then a water proof as top layer option as well is also important.
I love this Faux Fur Convertible Snowsuit from Vertbaudet as a warm top layer. It is nice and spacious and keeps everything warm from top to toe. It works well for the baby carrier as the legs come apart, but then also in the pushchair, as it joins to be more like a foot-muff. This is currently priced at £18.75.
How do you keeps your tiny tots cosy in winter?