The last two years, following the COVID-19 pandemic has seen a huge rise in the number of people working from home. Whilst many people are now back in the office full time, some are still based at home full time and many others have a hybrid arrangement of some time in the office and some time at home.
Having worked from home since 2009, I can tell you that the single most important thing is to have a designated place to work from that doesn't impact on the rest of the house.
During the height of the COVID-19 lockdown, many parents from all over the world were working from their dining tables, whilst also home-schooling their children from there. This kind of arrangement certainly grates after a while.
Whether you are looking to re-vamp your home workspace or you are based in an office with others and wondering about how to better use the space, here are somethings to consider:
How many people need to use the space?
When planning an office space, think about how many people need to use the space. If the office is at home, will the space be used for anything else? My intention is to create a home office that I can use during the day and which can then be used by the children for homework during evenings and weekends. I don't want to be moving my work bits and pieces each time, so I will be looking at Dividers For Desks, to ensure this remains a functional space for everyone.
I basically intend to divide the workspace up into different stations, so everyone has somewhere to sit if they need desk space, without disrupting others' workspaces.
Desk dividers are great in an office situation, where you are trying to maximise the number of people in a workspace. They can be used to break up a space and offer some sense of privacy or containment.
What type of work will be carried out there?
If your work primarily consists of needing to work from a computer, you might not need a huge desk or additional office space for other tasks. However, if your job requires art work or craftwork for example, you might need a different kind of space – perhaps consider if you need more of a workshop, perhaps with a workstation for your laptop.
Consider comfort
Anyone who sits at a desk for any length of time will tell you that everything is better when you are comfortable. I've recently upgraded my desk to an electric sit to stand desk, along with an ergonomic chair for greater back support. I switch between standing and sitting every 20 minutes I set a timer to remind me), it makes a massive difference to my productivity and comfort.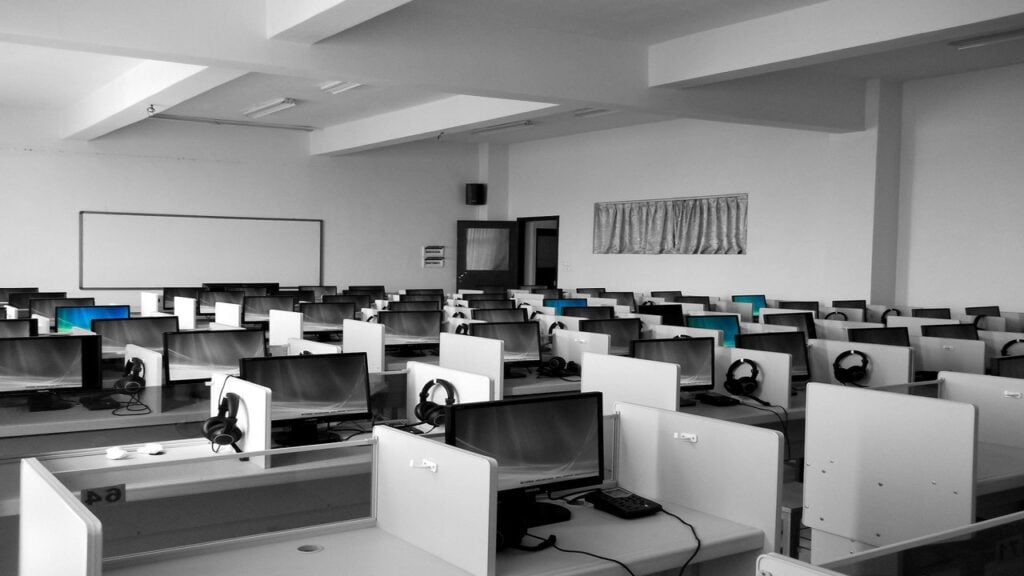 Have regular tidy ups
Even the most well-meaning and well-intentioned person, can end up in a mess on their desk very quickly. Mine is a bit out of control at the moment as it happens and I most certainly feels like this hinders me on a daily basis. Taking 30 mins to an hour out of your day just to reset this space will be time well spent.