In an ideal world, it would be lovely to have one bathroom for you and one bathroom for the children, right? Sadly, not all of us have the space for both. So it means all sharing one family bathroom.
That can be all very well, but as a mum, it can be a bit disappointing when you go to unwind and relax and enjoy a bubble bath, only to have to share the bath with lots of children's toys!
Over the years I have come to realise that your family bathroom doesn't have to be messy or filled with things for the children ALL of the time, if you have a good system. You can have a stylish looking bathroom that if that's what you want. So if you're looking to make some changes with your family bathroom, then here are some ideas to help.
Create Plenty of Storage
Storage is one of the number one things that you need in your bathroom, but having said that, you don't want to overload it with things. You don't want to have too much storage, so it just looks like a dull storage room.
So use your walls to keep things from off the floor so that it doesn't look too cluttered. It could be to store towels in things like old wine racks; it could also be heated towel rails so that they are kept off the floor and will be ready for you all to grab.
Boxes for bath toys is a must, and even better if they can go in a small chest of drawers after use. Wood or rattan are good materials to use in the bathroom.
With smaller members of the family, then you need to make sure that certain things are kept out of reach. So a mirrored storage cabinet unit above the sink could be a really good idea. Then you can use it to hide away certain cleaning products or medicines, as well as using it as a mirror.
Bath or Shower
Or perhaps even both? In my opinion, you need to have a bath when you've got children. A freestanding bath would be a dream, but it does require quite a bit of space, but if you've got space, then you could choose to have both a freestanding bath and add in a shower too.
It makes the bathroom more practical and means that more than one person can be using it at a time, which can be handy when you've got little ones. If you're on more of a budget, then look for bathroom suites to suit any bathroom and choose the one that will suit the shape and style of your bathroom the best.
Having a 'p' shape integrated bath can work well as it leaves space to add a shower head into the bath too. So if you're short on space that could be the best choice for you.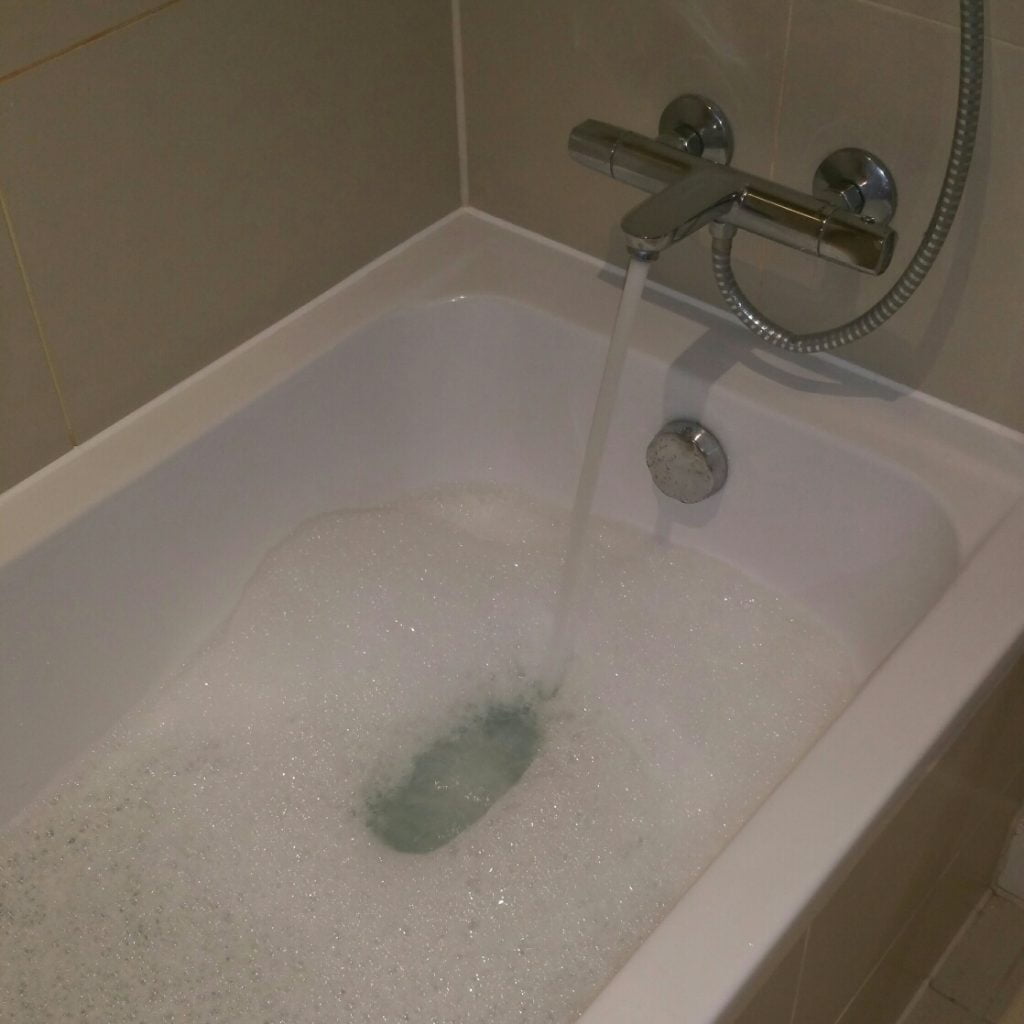 Add Pops of Colour
You don't need to have walls painted brightly to show that it is a family bathroom, but you can add pops of colour into the room, to make it more appealing for the children, but still look stylish.
Think about the towels that you have, as well as bath mats and shower curtains. A yellow and white chevron style would look fab in a white bathroom, for instance. Stylish but colourful!