Designing your baby's room can be a fun and exciting experience – but it can also be a daunting task, especially if you've never done it before. Feeling a little overwhelmed? Take a sit, and relax. After reading this article, you'll be ready to hit the stores and buy everything you need for decorating your baby's room.
Think about how your room looked when you were a child. Probably quite different from what you have in your mind for your own child. Whilst you want everything to be perfect for your new arrival, I can't stress enough the importance of making it a practical space. Be your future friend and think carefully about what will work practically and what won't. If you aren't sure, ask a friend who has done this before what they think. They might be able to stop you making mistakes they made in planning a room for your baby.
Make sure to keep everything you need at easy reach
Think about nappies, wet wipes, muslins, changing table covers, cloths, etc. When changing the baby's clothes, the last thing you want to do is to risk them falling off because you needed to grab something that wasn't at your reach.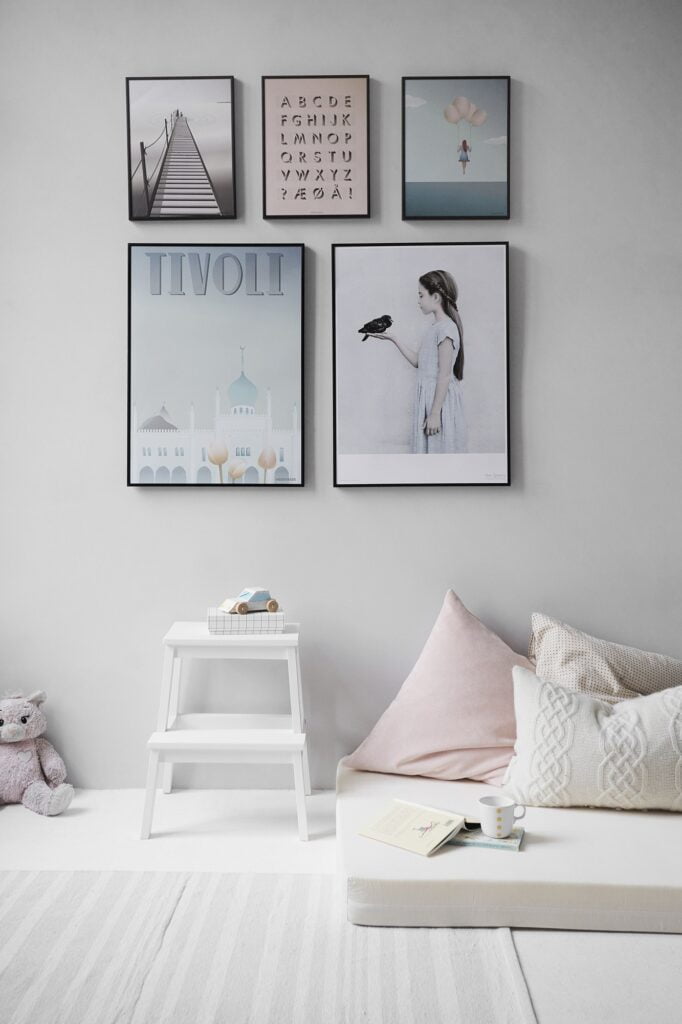 As a parent, you are going to change a lot of nappies in the future – but this shouldn't be a scary thing: you just need to ensure that you make the changing easier. Sometimes, you'll have to act really fast as there will be the odd explosive nappy, so you might want to consider keep all the necessities next to the changing table.
Organise the changing table – for this, you'll need a smart nappy organisation ideas. After all, you want to make the process easier, so be well prepared to handle your little one's poop-situation with these nappy changing station storage ideas:
Dresser changing table
Basket rack (for nappy essentials)
DIY hacks for nappy changing station (create your own by using Sugru to fix it on the wall)
Rattan changing table
Nappy tier storage
Build in (the wall) nappy station
The idea is to create a space where you can stock up on nappies and wipes. You should have plenty of supplies for at least a month, as you probably don't want to go shopping in your baby's early days.
Keep the room clean and avoid clutter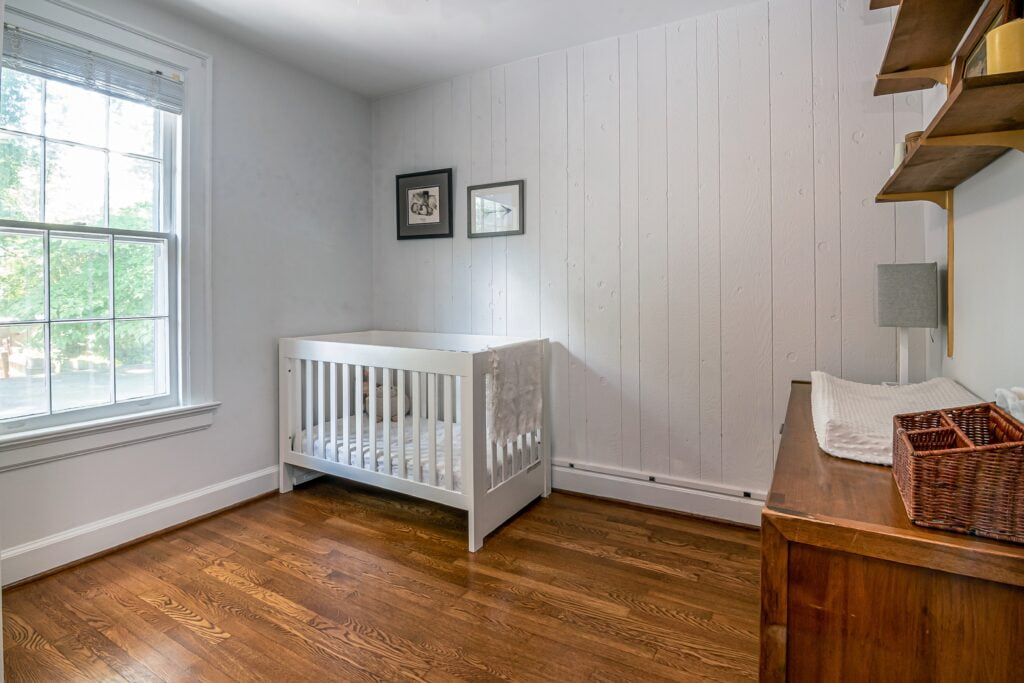 The first thing to do when organising your baby's room is to buy storage-friendly furniture. A crib with drawers' underneath is an excellent idea. Or you could get some under-bed boxes and store those extra nappies and wipes. If you have a small nursery, it's even better to consider keeping it free of clutter and other things that might get in your way whenever you are in a hurry to change your baby's nappy.
Don't worry if you have a small nursery. Rethink! You can use the vertical space, the backs of the doors, and the walls. As mentioned before, you can use Sugru Mouldable glue which comes in many colours, to fix your DIY projects indoors and outdoors.
Put a shoe bag behind the door with clear pockets so you can sort everything out. Put all of your baby's small stuff inside those pockets, so you can keep the room free of clutter.
Pick a theme
So many of you out there probably look for tips to organize your baby's room or nursery. Even though it might seem hard to do it, there are many themes to pick from, so how do you pick the perfect theme? Follow the following tips and pick out the perfect theme for the baby's room:
Pick a colour palette for the baby's room – it will define the ambiance of the space. Start by selecting a colour palette that you love and one that feels calm and relaxing. Colours have a psychological effect on babies, but on adults too. So, colourful walls, curtains, and carpets can keep your little one happy and calm.
Once you've picked the colour palette, it's time to choose the furniture. A baby's room will obviously not have to look luxurious, but it must be efficient. Think about all the essential stuff that must be included in the furniture. The essential pieces of furniture are: crib, changing table, and a nursery chair.
Deciding on a theme for your baby' room is just the beginning – you'll also have to choose how to decorate the room. Keep in mind that your little one will grow in a few years. So, do you want to go for a complete design that's easy to change?
Decorate the ceiling
Babies spend most of their time on their backs, so it doesn't come out as a surprise that it's recommended to decorate the ceiling. Consider choosing some fluorescent stars (or other small decors you find entertaining) so that your baby won't be in complete darkness at night.
Don't neglect the windows
You shouldn't neglect the windows. Install blackout curtains in the room, as this will help your baby to sleep better, longer, and more comfortably. It will also be beneficial because it will prevent the room from getting too hot during summer days.
Combine vivid colours and realistic patterns – it will create a playful look in your child's room.
Don't wait until the last minute: make sure you get the job done early. If your baby hasn't arrived yet, make sure you purchase everything you need, including lotions, nappies, wipes, and other balms ahead of time. Keep everything at arm's reach so you won't be tempted to take your hands off your baby. Hopefully, you will have fun with these simple, yet creative ideas that will transform your little one's room.