It's a good few years since we saw Disney On Ice, so we were really excited to be invited to see the #100YearsOfMagic show in Manchester this year.
After the new Toy Story 4 and Lion King movies and all the hype about Frozen 2 we did have high expectations for the show – it really didn't disappoint.
The show
Are you ready to be charmed by a cast of over 50 unforgettable Disney characters, with Mouse-ter of Ceremonies Mickey Mouse, the spirited Minnie Mouse, Donald Duck, Goofy and many of the Disney Princesses, including Jasmine, Cinderella, Rapunzel, Ariel, Snow White and Tiana.
Plus, for the first time on ice, Buzz, Woody and Bo Peep are joined by their new friend Forky, the lovable spork-turned-toy, as the gang from Disney and Pixar's Toy Story 4 help him realise what it means to be a toy!
Relive the magic of Disney's Frozen with Anna, Elsa and the hilarious snowman Olaf as they discover that true love is the greatest magic of all. Sing along to over 30 unforgettable songs including favourites like 'Let It Go, 'You've Got a Friend in Me', and 'Hakuna Matata'. Be thrilled by exciting moments from Disney's The Lion King, Finding Dory, Beauty and the Beast, Aladdin and more, leaving your whole family captivated with memories that will last them a lifetime.
What we loved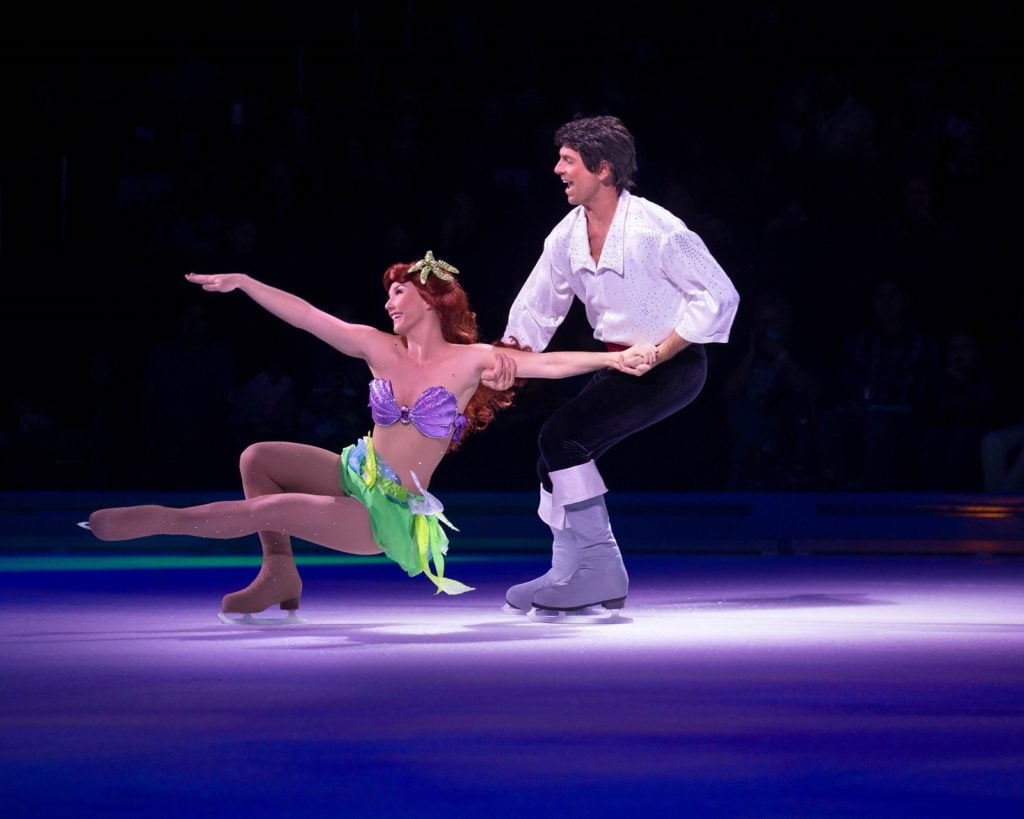 We were mesmerised by Frozen, which took quite a chunk of the show. The skating from the characters was exceptional and the overall performance was really quite something to watch.
We also really loved the Beauty and the Beast part, Aladdin and Mulan – these were all highlights for us, along with the 'Circle of Life' number at the end.
What they could do better
We thoroughly enjoyed Disney On Ice. Our only slight disappointment was with the Toy Story 4 element. I think as this is one of the new big recent films we were expecting something huge but in all fairness that is probably hard to do without a big musical number. As a production, it probably doesn't lend itself so well to the ice, compared to say – Frozen!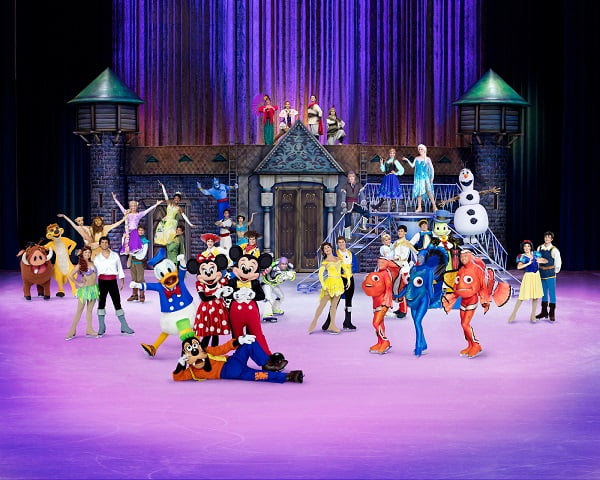 The only other small gripe I personally have is the amount of expensive tat that is being sold/over promoted. This however is not unique to this show, most shows aimed at children have this problem and I think it is both unfair to parents and their children.
Where you can get tickets
If you fancy looking into tickets to this spectacular show then take a look at the schedule and tickets page here.
This is a collaborative post.