I feel as if I am constantly clearing out my wardrobe. Despite the fact that there are probably only about 10 things I wear on weekly basis, I feel like I've hung onto things I never wear, dislike and don't enjoy wearing. Most likely this is over a fear of having a pretty empty wardrobe.
I've got a bit more ruthless recently. If I don't love it or it doesn't provide a function it's gone. It has left the wardrobe a bit bare but I'm OK with that as none of it was being worn anyway, so it was taking up unnecessary space.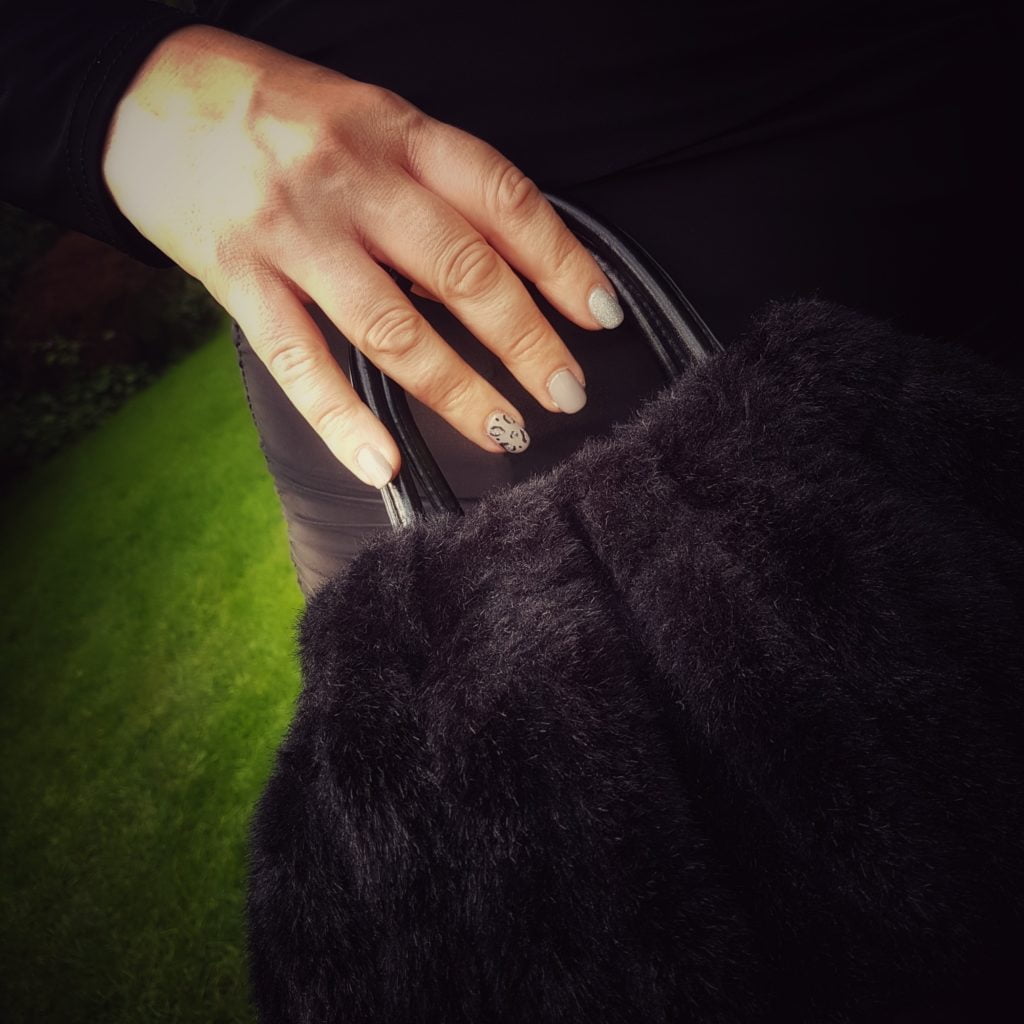 How is your wardrobe looking at the moment? Have you had a recent clear out? Do you do regualr wardrobe maintenance or have a big clear out once every so often?
I always did that "I might wear it again one day" – I've got passed that now. I've found I used to do that when I'd be wondering if I'd fit in things again after the children – now I can, I don't want to wear the items anyway!
Apart from a couple of fancy dresses I've held onto, all the dresses I have are the type of dresses you can rely on. Many are dresses you can dress up or down, and therefore wear for multiple types of occasions – these are the dresses I like the most.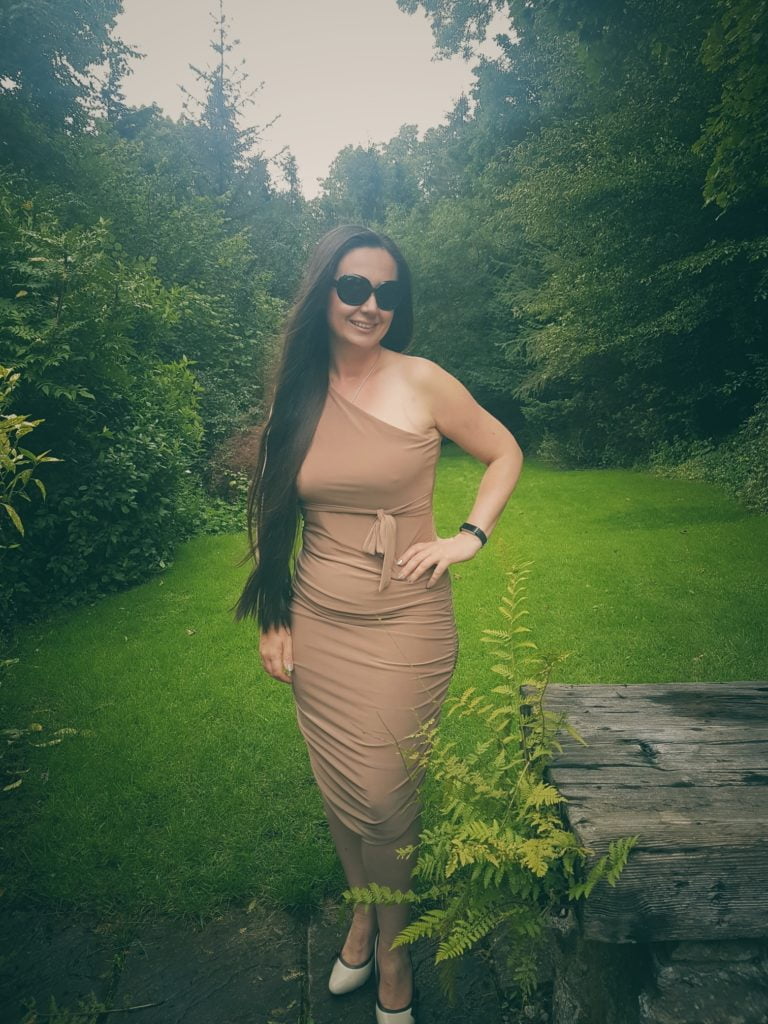 I've recently come across a brand called Femme Luxe. They have loads of dresses that can be worn for multiple functions and occasions. Delivery is fast and the quality of the dresses is really good.
I love the fabric of their One Shoulder Ruched Slinky Midi Dress – which is a good job, as I ordered it in three colours!
It feels really soft and slinky and it hangs really well as it has some weight to it. I didn't own anything with just one shoulder, so it felt like these dresses were a good addition to my wardrobe.
These dresses have a fixed belted waist and come in a figure hugging calf length.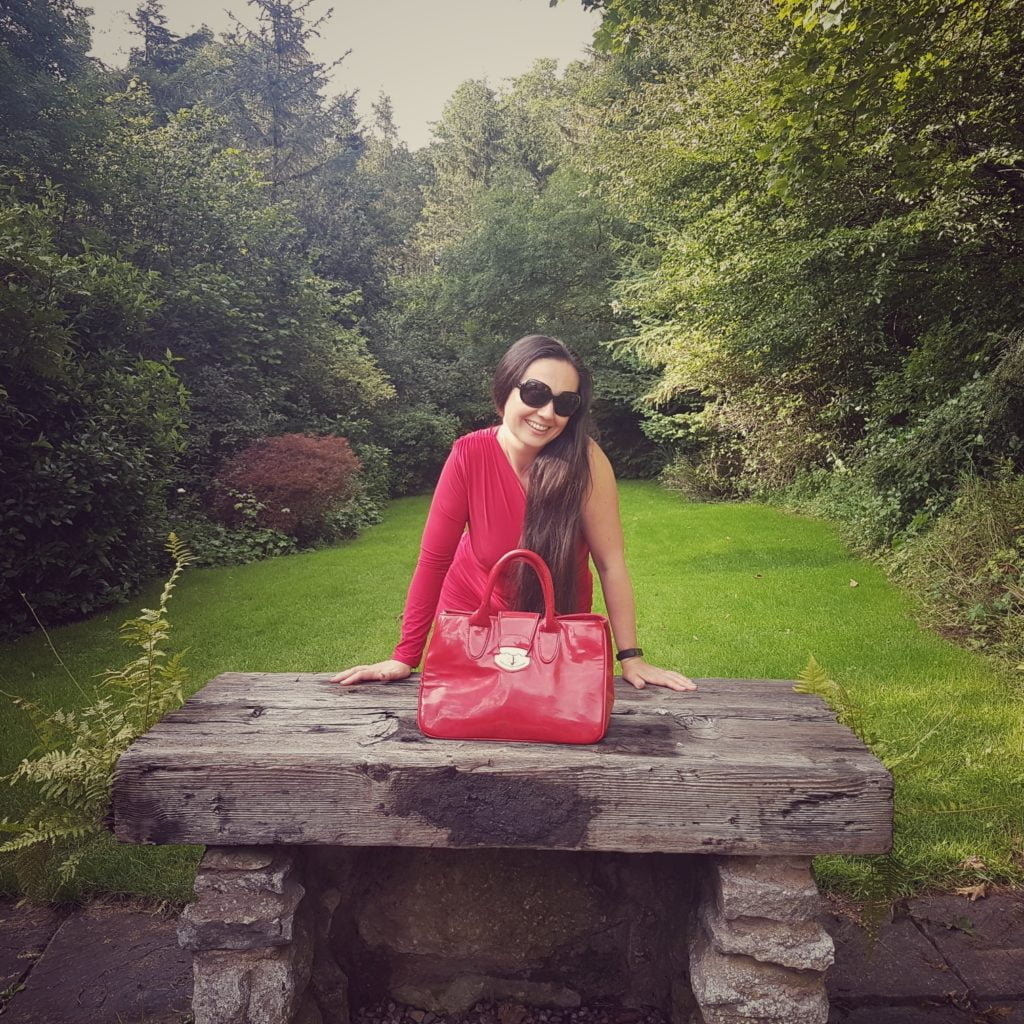 These dresses could be worn for so many occasions – maybe you pull one out for drinks with the girls, a date night, or even a work Christmas do! Outdoor events when the weather isn't warm enough for a strappy sundress, or even perhaps a friend's wedding or birthday party.
Although obviously the one shoulder style is a 'trend', I do feel that dresses like these are pretty timeless, making them a wardrobe staple.
Grab your favourite handbag and heels and away you go.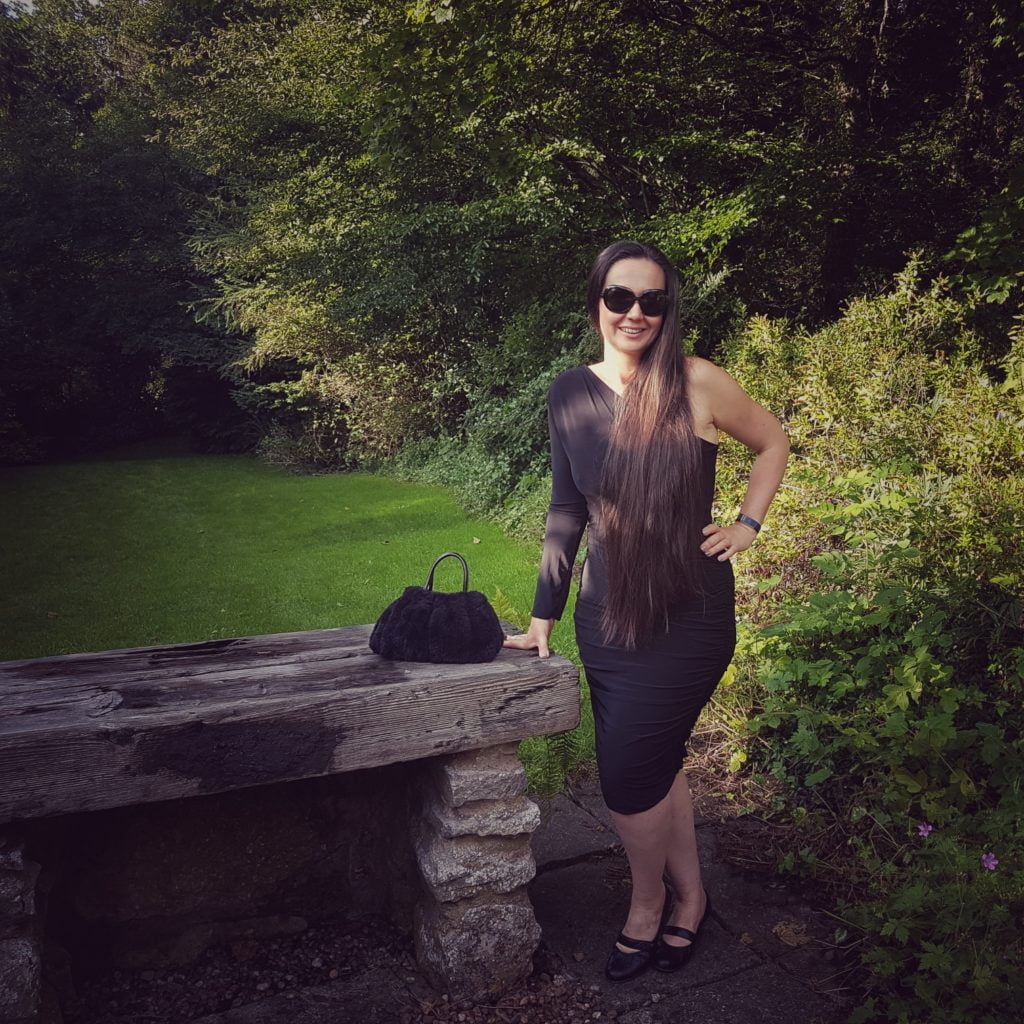 I was particularly excited about the beige dress, as I don't have anything that colour. it's not a colour I'd normally go for. The main reason though was it matched my nails – totally accidental! Wish I was this co-ordinated all of the time.
I've not tried washing the dresses yet, but I'm confident they will wash well as the fabric is weighty, so they should keep their shape.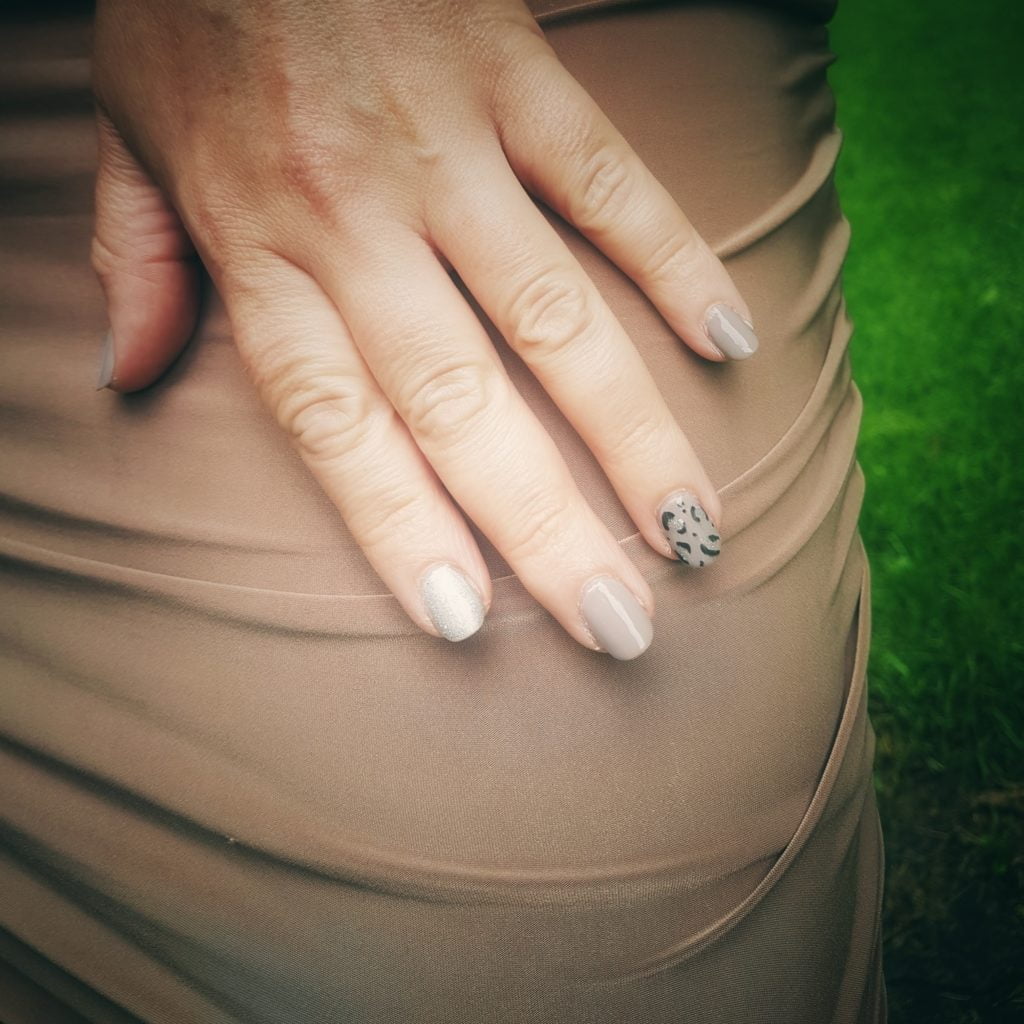 Rather than choose four dresses of the exact same style, I did vary with one of my options and also went for another belted bodycon midi dress.
This dress comes in six different colours. I opted for the wine, but you can also get this in: black; pink; red; white and khaki.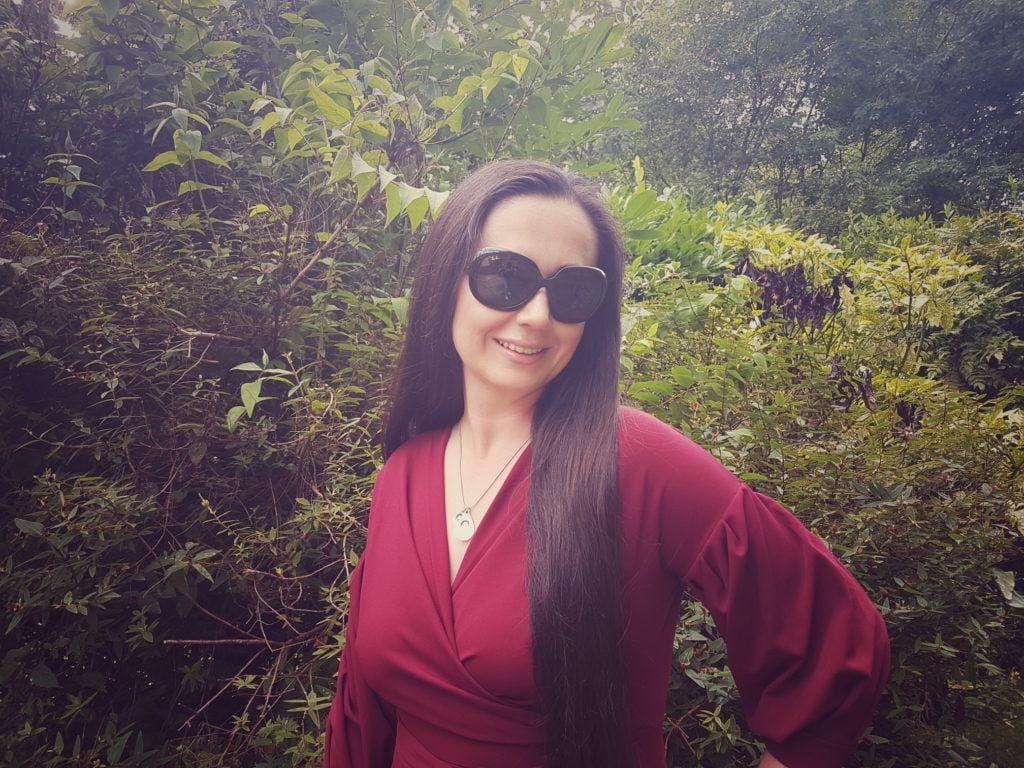 The fabric on this is very different to the other dresses, and I probably prefer the others, but this is still a very comfy and versatile dress.
It's also a bit more robust for wearing with the children. If I think I'm going to need to pick one of them up at all, I'd probably go for this over one of the other three one shoulder dresses.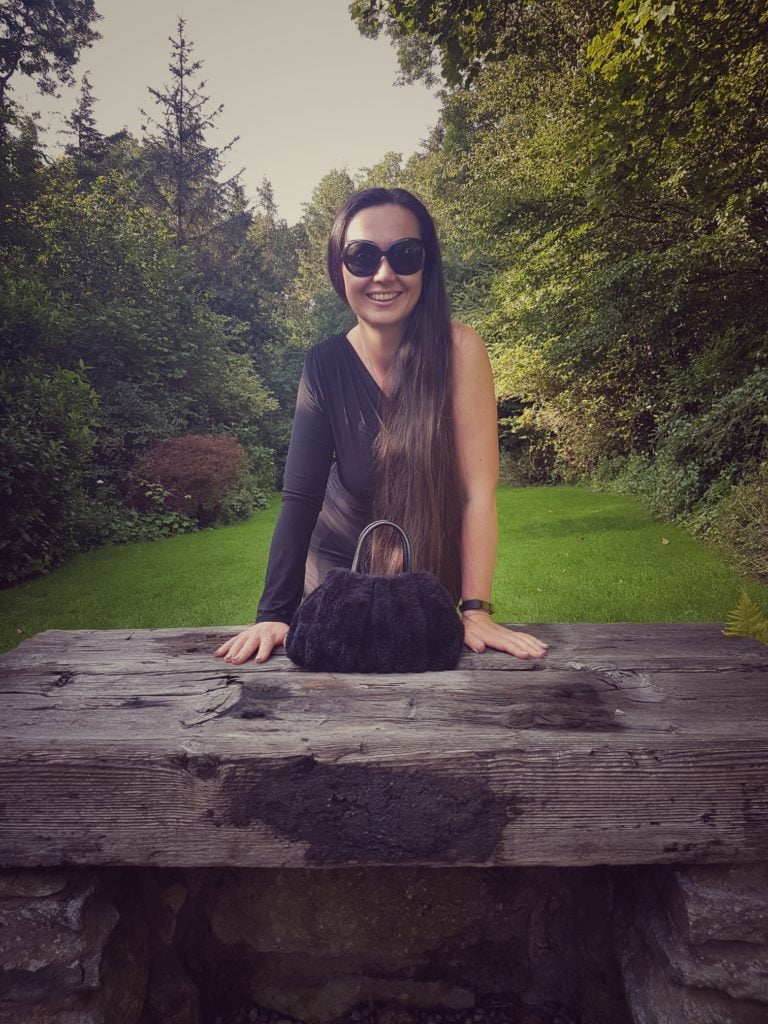 Having never ordered from Femme Luxe before I wasn't sure what to expect, but I'm blown away by the quality of these dresses and the speed with which they arrived.
If you are looking for that LBD then this is a great site. I'm not a fan of anything above the knee, but if you don't place the same restrictions on yourself there are tons of dresses to choose from.
Of course, Femme Luxe don't just do dresses either. They have footwear, anything from perspex heels to sliders, they have tops, trousers and even a whole range of accessories. Have a browse!
This is a collaborative post