When it comes to buying clothing, there is nothing more frustrating than things not lasting. As parents you want clothing that lasts. Things that stand up to adventures, mud, water and growing, active children.
I've teamed up with Adidas to put some of their clothing to the test and to see how it stands up to our lifestyle. If you've not been on their website recently, do take a look as they have tons of items for all the family. There is so much to choose from and really something for everyone.
For teens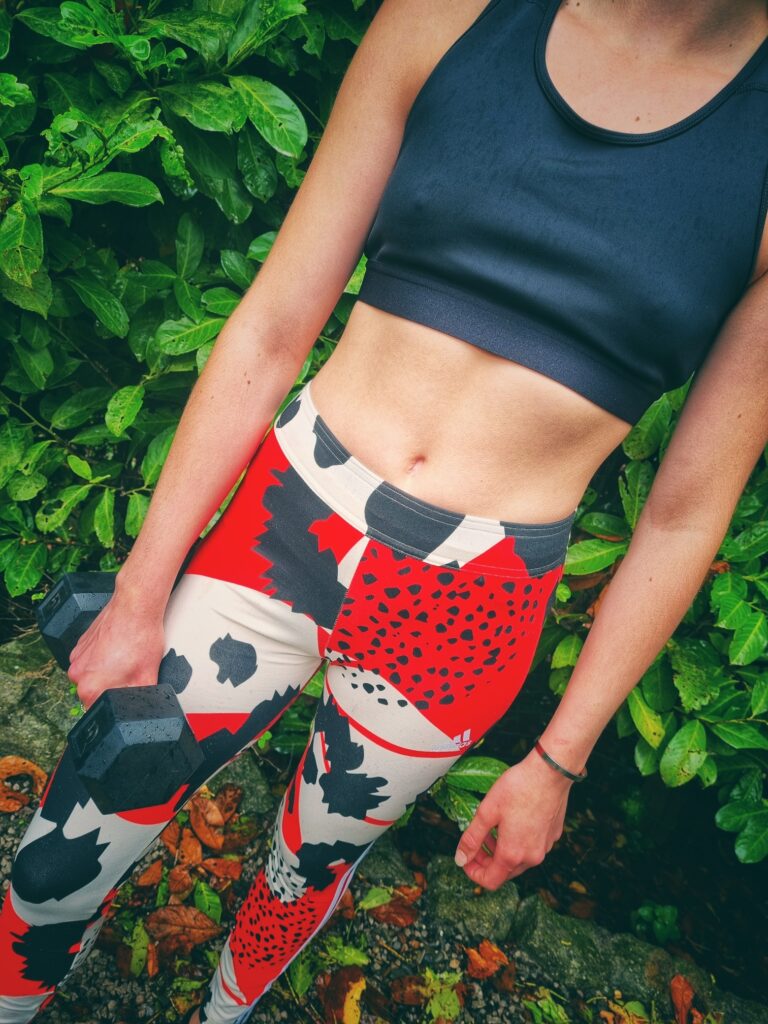 Teens can sometimes be difficult to buy clothes for but at Adidas.co.uk there are loads of things they love. That's one of the really nice things about the whole range. Some brands have kids clothes that they just make in bigger sizes for teens – does anyone think this is odd? Why would a teenager want to be wearing the same as a three-year-old? It's just not going to happen.
My daughter absolutely loves these animal print sports leggings and has teamed these with a classic black sports bra. Not only are these super soft and very comfy to wear but they also environmentally-friendly. These products contain at least 20% recycled content (e.g. recycled polyester, recycled nylon, recycled rubber). They help reduce emissions and save resources.
These are hard-wearing items, priced fairly. They look great and help you achieve your sporting goals. This sports bra is currently £10.50 and the leggings are currently £25.
For little ones
The choice of items for younger children on the site is crazy. I mean, you are totally spoilt for choice. I love the children in bright colours, but obviously I need to be practical too. My children are always on an adventure, so we need things to wear and wash well.
This camo tracksuit is the best! I'm so thrilled with this. It's really hard-wearing, and washes really well. My little man also looks super cute in it and feels comfy, so he's happy too.
By buying cotton products from Adidas, you're supporting more sustainable cotton farming. This product is also made with recycled content as part of the company's ambition to end plastic waste. I'm so pleased that big brands like Adidas are tackling important issues like this.
Adidas also have cute footwear for kids. My children live in sliders and they all love the Adidas Aqua Slides, we've been buying these for years. These are a total bargain on the website now at only £8.42.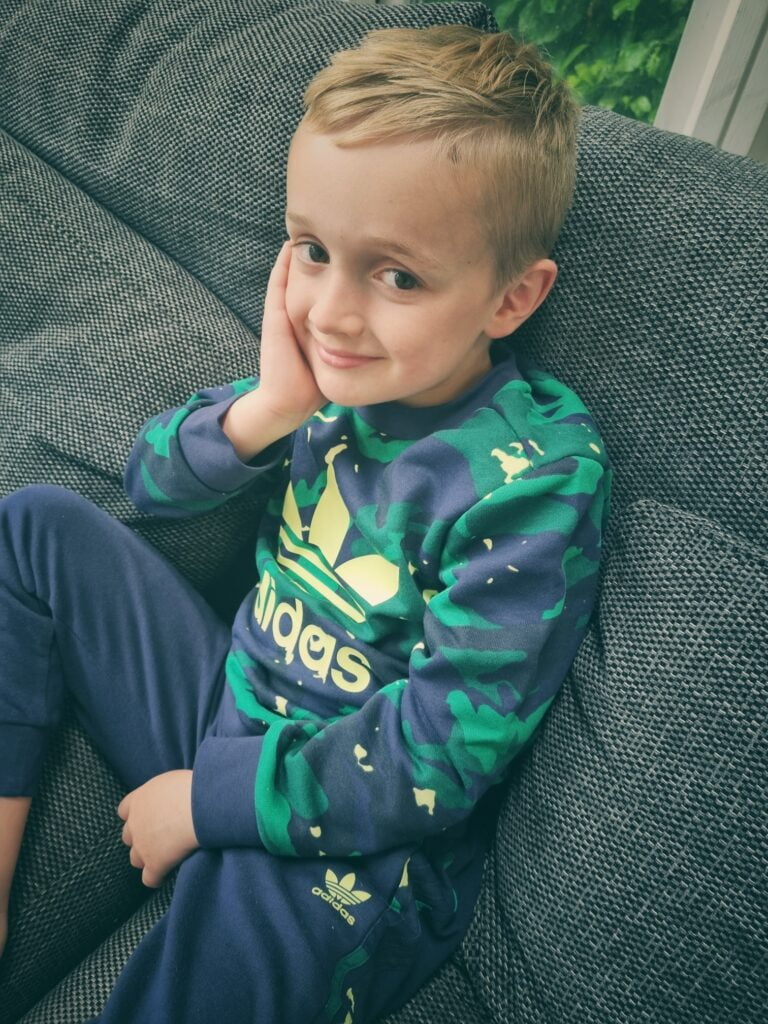 …And for the grown ups
If you like your fitness wear, Adidas have some fantastic sports bras, shorts and leggings at the moment. The fabrics and the prints are quite simply a pleasure to wear. Again I love their leopard print sports bra, currently £16.10 online at the moment and the camo print bra top, currently £18.40.This top is made with Primegreen, a series of high-performance recycled materials.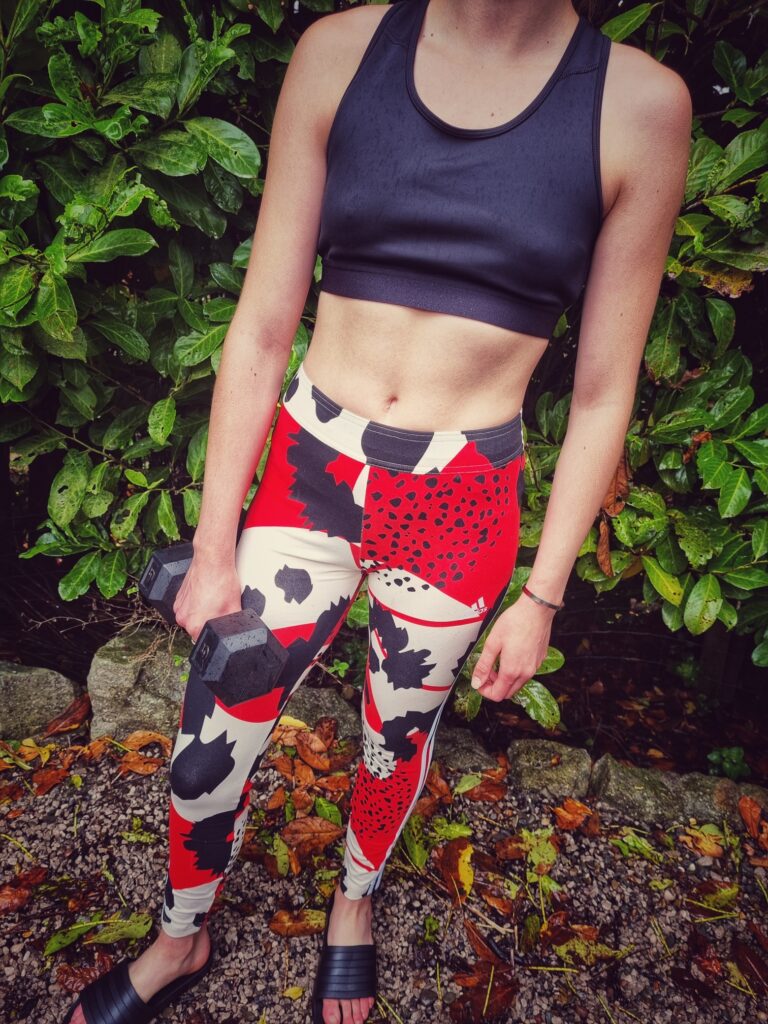 Also, just like the little ones, grown ups can have their own sliders. I LOVE mine and I wear them all the time. I find them so easy for school runs, popping outside with the bins, in the garden and so on. They are really comfy to wear, come in a ton of colour combinations and are an absolute bargain at the moment for £13.97!
These last as well! We've been buying these for years like I said and they just seem to last forever.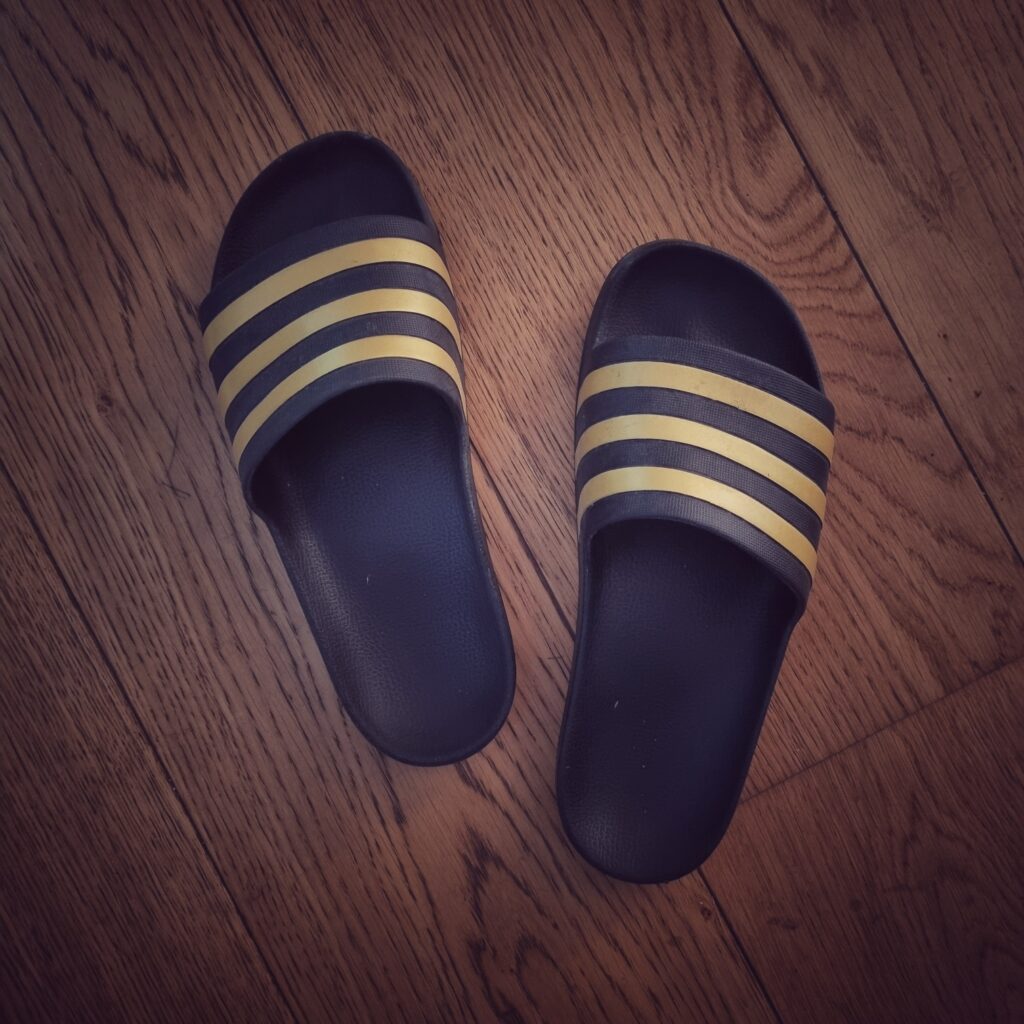 If you are looking for a big brand but with fair prices, who take sustainability seriously, whilst making clothes fun to wear – check out Adidas.
This is a collaborative article #createdwithadidas.