It's Back!!!! The UK's biggest indoor funfair opens this weekend in Liverpool with some new rides joining all the usual family favourites.
Indoor Funfair, at Exhibition Centre Liverpool, arrives in the city on Saturday for a 12 day run with unlimited access to more than 25 rides and attractions during each three hour session. Having been to several of these sessions before, I can tell you that this is well worth it. Each time I've taken my children they have loved it, and with a range of ages and interests to please, that's not always easy.
Set across 90,000 sq. ft, there's plenty of space for traditional rides including the Waltzer, Carousel and Helter Skelter as well as the Tagada, Sizzler Twist and Superstar for thrill seekers and for the first time in Liverpool the Super Bob and Runaway Train.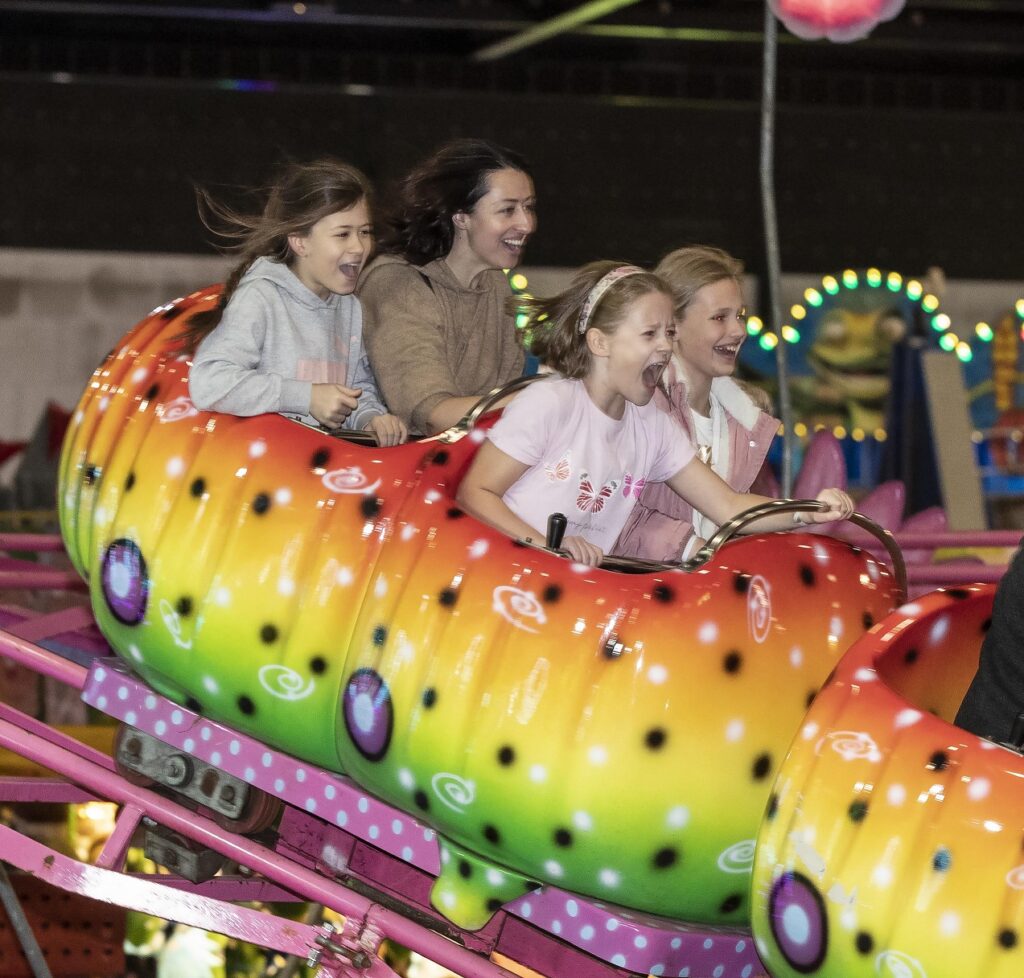 To help families out this Easter, as everyone is struggling with the rising costs of living, there are a limited number of online family tickets at a discounted price. It's cheaper to book online and we'd encourage anyone who has never been to the event to take advantage of this.
Pre-booked tickets cost £10.99 per session for unlimited access to rides with spectator tickets priced at £3.50. There is also a special online offer of four riding wristbands for £40 only available until Friday. Refreshments and any prize games are not included in the ticket price.
Indoor Funfair runs until 20th April with daily sessions at 10am-1pm; 2pm-5pm and 6pm-9pm and people are advised to arrive 30 minutes before.
Between 10am-1pm on Saturday 9th April and 10am-1pm on Wednesday 20th April there'll be autism-friendly sessions for those with sensory needs where the venue lights will be switched on, music will be turned down, ride lights switched off and rides slowed where possible.
To book tickets, visit www.indoorfunfair.org/tickets/liverpool/ or for more information follow on Facebook or Instagram: @indoorfunfair
If you are looking for a good value half a day out over the Easter holidays, this is a really good option as the rides are unlimited. There is plenty of parking nearby and other things to do in Liverpool, so you could make it a full day out easily if you wanted.